Hobbs and Shaw is an Explosion of Buddies, Brawls, and Biceps
Aug 5, 2019 &nbsp • &nbsp Mikhail Lecaros
Featuring Dwayne Johnson (Moana, Jumanji: Welcome to the Jungle) and Jason Statham (The Transporter, The Expendables) as the title characters, Hobbs and Shaw is a return to the Fast & Furious universe's winning mix of fast cars, beautiful women, and international intrigue that has made the series a box office juggernaut.
THE ROAD TO HOBBS AND SHAW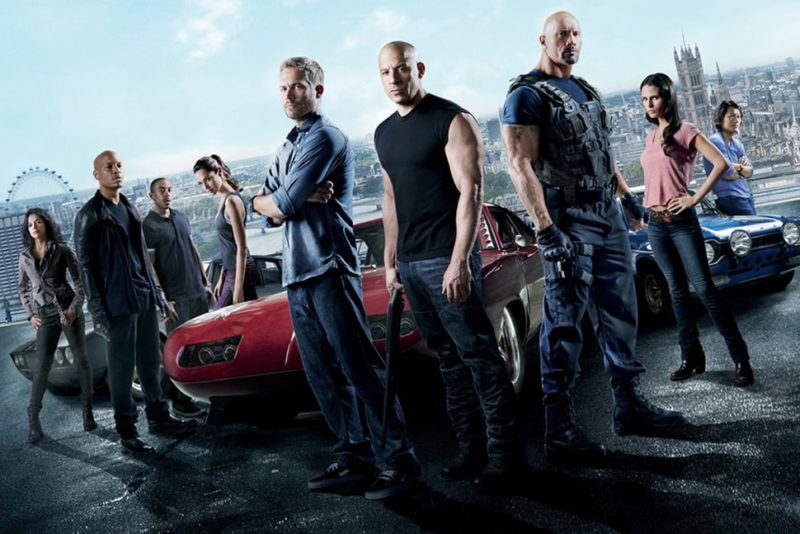 Hobbs and Shaw is the first spin-off in the unlikely universe built off of 2001's The Fast and the Furious. That first film, which shot Vin Diesel (Pitch Black, Guardians of the Galaxy) and Paul Walker (Eight Below) to fame, was essentially Point Break (1991) with cars, as Walker's undercover cop fell in with street racers who jacked DVD players from moving trucks (the early 2000s were a different time) in their spare time. After a forgettable sequel (2 Fast 2 Furious) that Diesel refused to return for, and a detour to Japan (The Fast and the Furious: Tokyo Drift), the series got back on track with the fourth film, titled, simply, Fast and Furious (2009), which brought back the original cast.
BIGGER, FASTER, FURIOUSER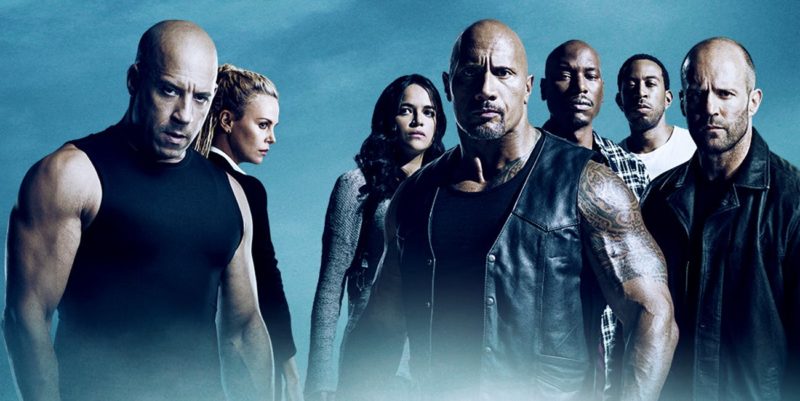 The fifth film, Fast Five (2011) saw the franchise fully embrace the pivot to international over-the-top heist flick, with Dom's L.A. crew taking on villains usually reserved for the likes of 007. In addition, they gained a frienemy in the form of Dwayne Johnson as Diplomatic Security Service Agent Luke Hobbs, and the series hasn't looked back since. Indeed, each sequel was bigger, more ridiculous, and, yes, more profitable, than the last – not even the tragic death of Walker during production of Furious 7 could put a dent in the series' box office; whether they were jumping cars between skyscrapers, taking on tanks, and outrunning nuclear submarines, the series could do no wrong.
THE FIRST SPINOFF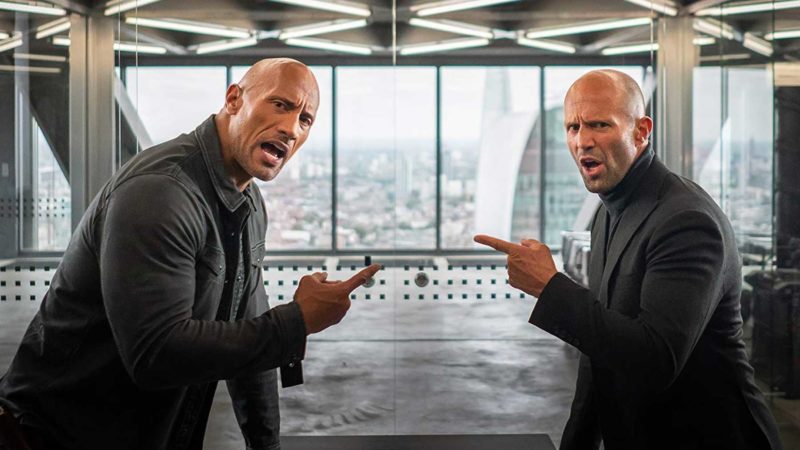 With 8 films down, Hobbs and Shaw is the first since 2 Fast 2 Furious not to feature Diesel (even Tokyo Drift had him in a cameo), focusing instead on Johnson's Hobbs and Jason Statham's (The Transporter, The Expendables) reformed villain, Deckard Shaw. Shaw having murdered one of Dom's crew notwithstanding (revealed in Fast & Furious 6), the entertaining, bickering chemistry he and Hobbs displayed in The Fate of the Furious (2017) probably made them the easiest pair to build a spin-off around.
THE STORY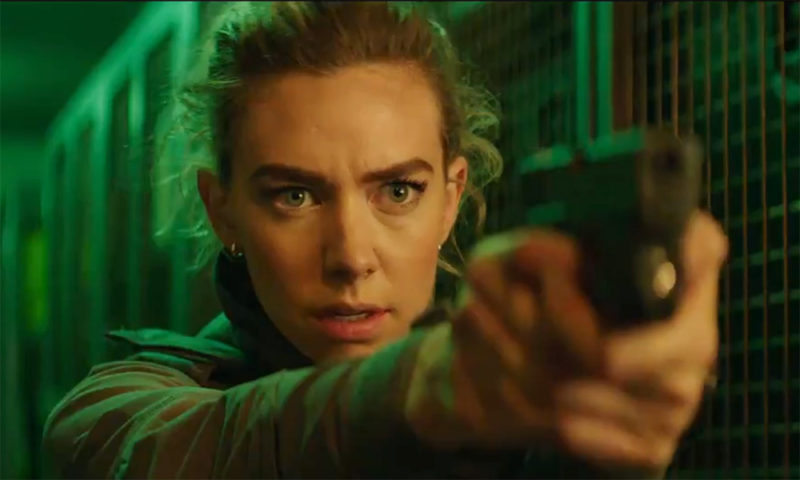 When the transport of a deadly virus goes horribly wrong, MI6 agent Hattie Shaw (Vanessa Kirby, Mission: Impossible – Fallout), injects herself with the sample. Now a carrier, Shaw must team up with DSS Agent Luke Hobbs and her brother, Deckard, to extract the virus and thwart the plans of their cybernetically-enhanced nemesis, Brixton Lore (Idris Elba, Avengers: Infinity War). The only question is, will Hobbs' and Shaw's egos let the trio survive long enough to save the world?
ACTION ALL AROUND

In the finest Fast & Furious tradition, the plot exists as a clothesline on which to hang one gonzo action sequence after another. As the series relied more and more on CGI to execute its feats of derring-do, the sequences got bigger, and more ridiculous. By this point, the action in this series has taken on an ineffable quality, where the laws of physics no longer apply, in a manner usually reserved for superhero epics. While there's nothing here on the level of Vin Diesel's Dom jumping a Lykan Hypersport through the window of one building to another, Hobbs and Shaw features some of the most outlandish stunts in the entire series.
At one point, Hobbs leaps out of a skyscraper to catch up to Brixton, who is running down the side of said skyscraper while carrying Hattie on his shoulders. Later on, Deckard Shaw does a barrel roll in a fast attack vehicle in order to take out a drone with a handgun, and the film plays it absolutely straight. Slick execution notwithstanding, Johnson and Statham may be playing off their established screen personas, but it is their commitment to their parts that makes the action look even halfway credible.
FRANCHISE NEWCOMERS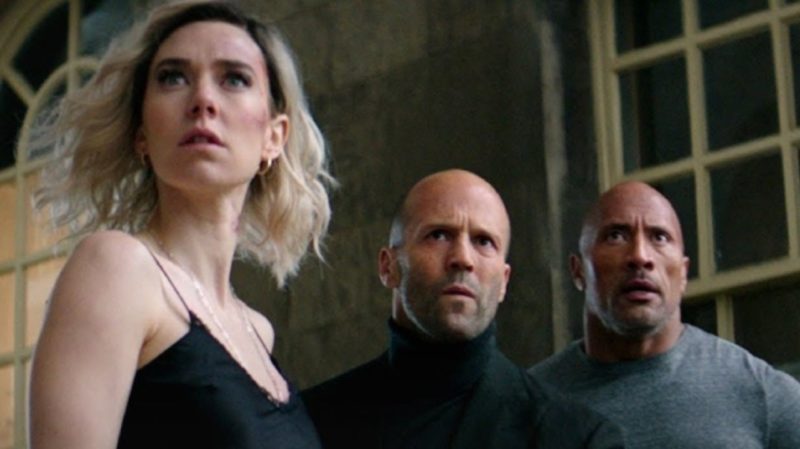 As Hattie, Kirby is an excellent foil to Johnson and Statham's testosterone-fueled feud. Having made her name as Princess Margaret on TV's The Crown, this is the first full-bore action role the actor has undertaken. Kirby handles the physical demands of the part quite well, proving herself a worthy addition to the franchise, kicking ass, taking names, and looking absolutely amazing while he's at it. The less said, however, of her character's romantic subplot with Hobbs, though, the better.
In the role of the baddie is Idris Elba, who, like Kirby, isn't really known for starring in action films, much less one where he was required to be an active participant. Here, Elba proves himself up to the task, while losing no opportunity to chew the scenery as the so-called "Black Superman" Brisxton Lore. Adept as he is here at engaging and tormenting our heroes in one-on-one combat here, one hopes it leads to him starring in more action flicks in the future.
TO SAMOA…AND BEYOND?

The final act takes place largely in Samoa, and, this being the Fast and the Furious universe, platitudes are recited on the concept of family, this time with a side order of honoring one's heritage. It turns out that Hobb's brother (played by Fear the Waking Dead's Cliff Curtis) has a bone to pick with him, but doesn't let it get in the way of using his amazing engineering powers to repair the virus extraction machine needed to save Hattie's life.
Adding to our heroes' good luck, Hobbs' family is proficient with traditional Samoan weaponry, and (of course) runs a car customizing shop. Both of these come in handy when Brixton's men arrive, armed to the teeth and backed by an attack helicopter. By then, it becomes laughably clear why the film felt the need to have the bad guys' guns be electronically activated, but you'll hopefully be having too much fun to notice. Indeed, as orchestrated by Deadpool 2 director David Leitch, half of the things that happen here are gleefully idiotic, but nobody who's a fan of these films came in looking for any sort of grounding in reality.
By the time Hobbs and his family perform the Siva Tau Samoan war dance, one has to wonder whether the final showdown was always supposed to take place here or was the result of Johnson flexing his producer muscles (think Adam Sandler setting his movies in exotic places in order to take his less-successful friends on vacations). In any case, the lush Pacific islands are a nice change of scenery from the muted grays of London, making for the sort of location we haven't yet seen in this universe. Of course, seeing as these movies has taken us to LA, Miami, Tokyo, Brazil, Dubai, London, and Russia, one wouldn't be surprised if these characters eventually blasting off into outer space.
THE BOTTOM LINE
With no end to the franchise in sight (Fast 9 is already shooting, where Dom and friends team up with John Cena) we may just end up getting to space sooner, rather than later, and I'm all for it. As it is, Hobbs & Shaw has three post-credits scenes setting up future installments, but if we're gonna be talking muscle cars and spaceships, I'm booking my tickets right the hell now.
What do you think of this franchise's evolution? Tell us your thoughts below!