The holiday season's here in full swing, and as we get closer to Christmas, it's time to bring out your sparkly tops (cause we all know you're probably sill gonna be wearing pajama bottoms to your Zoom parties) and get your party on. Even though you've been rocking a natural glow all year, now's the perfect time to change things up and serve up some bold looks. Here are just a few local holiday 2021 beauty products that'll let you do just that.
Badass Liquid Lipstick in Black Swan from Ready Set Glow

If you've never worked up the courage to try black lipstick, now's your chance. Pair it with gold eyeshadow and a thick winged liner and you're good to go! Ready Set Glow's Badass Liquid Lipstick in Black Swan is pigmented and is long-wearing — perfect for e-numans!
Get it on Shopee or Lazada for ₱349.
Ganda Lang Creme Lipstick in GGSS from Vice Co

Not quite ready to try black lipsticks yet? You can still make a bold statement with a deep burgundy red lipstick like this creme lipstick from Vice Co in shade GGSS. Made for Pinay skin, it'll look good on anyone!
Get it on Shopee or Lazada for ₱195.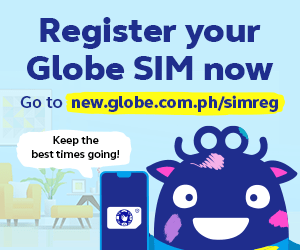 Eye Shimmer by Ready Set Glow
Some folks stay away from sparkly makeup because glitter gets everywhere, but this light-catching and buildable eye shimmer from Ready Set Glow stays in place — even through sweat, tears, and humidity. It comes in four gorgeous shades — silver, gold, bronze, and holographic.
Get it on Shopee or Lazada for ₱249.
Ultra Glow Highlighter by Blk Cosmetics

Stand out even in a video call with a highlighter that lets you glow like the star you are. The Ultra Glow Highlighter from Blk Cosmetics is a long-wearing liquid highlighter that uses extra fine shimmer to give you killer highlights. It comes in two shades: Tinsel (bronze) and Mistletoe (pink).
Get it for P349 on Shopee or Lazada for ₱149 (currently on sale).
Dreamcatcher Shadow Palette by Careline
With a good mix of easy-to-blend neutrals, mattes, and shimmers, this eyeshadow palette from Careline is great for day-to-night looks. Whether you go for a natural look or go for something more dramatic, you've got what you need here.
Get it for ₱180 on the official Careline website.
Colourette Sky Dye in Aurora

Ok, so this isn't exactly a makeup product, but just imagine surprising all your friends with emerald green hair this holiday season! Colourette's new Sky Dye range is cruelty-free and is made of safe and moisturizing ingredients. It's semi-permanent and the color will last about 4-6 weeks, but for brighter and more pigmented results, bleach your hair beforehand.
Get it on Shopee or Lazada for ₱599.
Badass Glitter Liners from Ready Set Glow

You've probably got a go-to liquid eyeliner already, but have you tried ~*GLITTER*~ liners? This ultra-pigmented glitter liner from Ready Set Glow comes in four colors that'll make your eyes pop in the best way possible.
Get it on Shopee or Lazada for ₱199 (currently on sale).
Glitz Bish Plump Glozz from Glitz Bish

Nothing says va-va-voom better than big, luscious lips, and these plumping lip glosses from Glitz Bish will give your lips a full, shiny look that's sure to look amazing in your holiday selfies.
Get it on Shopee for ₱249.
Why wait until the New Year to try a new look?