Prepping for your Halloween Horror Night with the bae, the barkada, or the family? Go ahead and stream these top scary movies on Netflix!
Mirrors
In this part detective film part thriller, an ex-cop and his family become the target of an evil force that is using mirrors as a gateway into their home. Watch it on Netflix here.
The Canal
If you're into psychological horrors, The Canal should pique your interest. It follows the story of a depressed and stressed film archivist who is brought to the brink of insanity after he sees footage that his house had once been the site of a horrific murder, and becomes the prime suspect of the disappearance of his wife. Watch it on Netflix here.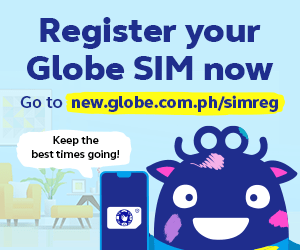 Hush
Hush is a horror film unlike anything you've ever watched. The film focuses on a deaf-mute writer who retreated into the woods to live a solitary life. But when a masked killer appears at her window, she must fight for her life in silence. Watch it on Netflix here.
The Exorcism of Anna Ecklund
You might be tired of exorcism movies, but you won't be able to say that you've seen them all without watching The Exorcism of Anna Ecklund. It fictionalizes the documented exorcisms performed on Anna Ecklund, a real American woman who had allegedly suffered demonic possession from the age of 14 to 46. Watch it on Netflix here.
Unfriended
A supernatural horror flick made in the form of found footage and Skype calls, Unfriended will immerse you in the game of survival among friends who are haunted by an unknown entity following the suicide of their classmate. Watch it on Netflix here.
I Am the Pretty Thing that Lives in the House
In this Netflix original, a young nurse is hired to care for a retired elderly horror novelist whose house is suspected to be haunted. Watch it on Netflix here.
Hostel
The first installment of the Hostel Trilogy, this horror film is not for those queasy with blood and body mutilation. Hostel tells the story of two college students traveling across Europe who are baited into becoming the latest torture victims in a Slovak city. Watch it on Netflix here.
Gerald's Game
When Netflix gifts you with a Stephen King movie you can stream, you simply cannot ignore it. Gerald's Game is a psychological thriller about a husband and wife who spend time in their remote lake house in the hopes of saving their marriage and rekindling their sex life. But when the husband dies unexpectedly, the wife must fight to survive while handcuffed to the bed frame. Watch it on Netflix here.
Ready to scream your lungs out this Halloween? Share with us your plans below!