Episode 11 of Hospital Playlist just aired yesterday, yet we're all already feeling major sepanx for our favorite medical drama. The second season is about to end, and while we've seen a lot of developments in the lives of the 99z and their family and friends in Yulje Medical Center, fans can't help but worry if there's another season coming after.
Disclaimer: Some spoilers ahead!
Why are fans worried?
After 23 episodes over the course of two seasons, our ships have ~finally~ sailed. Gyeo-ul and Jeong-won . . . Song-hwa and Ik-jun . . . Seok-hyeong and Min-ah . . . Jun-wan and Ik-sun . . . It seems all our main couples are finally happy as of the second season's eleventh episode.
all ships are sailing: 📈📈
possibility of NO season 3: 📉📉#HospitalPlaylist2ep11#HospitalPlaylistS2ep11 pic.twitter.com/I62OoJJGRP

— mae | 🥼💨⁺⁺ (@winterplaylists) September 9, 2021

But that's just it. We just saw the eleventh episode, i.e. the penultimate episode of Season 2. Which means, we're only getting an hour and a half or so of happy moments featuring our newly established couples. We're so so soooo happy, but also please cue our tears.
Fans are begging
HOSPITAL PLAYLIST SEASON 3
HOSPITAL PLAYLIST SEASON 3
HOSPITAL PLAYLIST SEASON 3
HOSPITAL PLAYLIST SEASON 3
HOSPITAL PLAYLIST SEASON 3
HOSPITAL PLAYLIST SEASON 3
HOSPITAL PLAYLIST SEASON 3
HOSPITAL PLAYLIST SEASON 3
HOSPITAL PLAYLIST SEASON 3
HOSPITAL PLAYLIST SEASON 3 pic.twitter.com/IFEyF7YVgO

— ً iksong dating ⁺⁺ (@iksongscoffee) September 10, 2021

We understand that there are a lot of factors to consider, especially in a seasonal project like this. The actors are getting bigger, which means more projects lined up. The production team would also be working on other projects, and there would definitely be scheduling conflicts.
#HospitalPlaylistS2Ep11 #HospitalPlaylistS2#HospitalPlaylist

SO DO WE ALL AGREE WE NEED SEASON 3? pic.twitter.com/cd5W9YHUx2

— Niña (@preciousjemai) September 9, 2021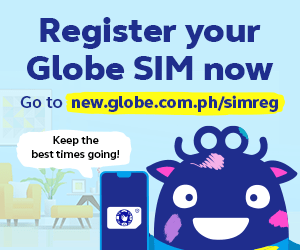 There are successful precedents for a seasonal K-drama
If there's a will, there's a way. I mean, it is possible and it has happened before. There are some drama titles that have actually reached three seasons, like Penthouse, Forest of Secrets, Kingdom, Voice, Love Alarm, Age of Youth, Let's Eat, and the recently-announced Dr. Romantic (although the last two only retain a few actors each season).
what a beautiful episode it was, it was so wholesome. the developments in their relationships, i will never get over this. is it really ending next week? i can't let go of hospital playlist. please let their be a season 3 😭🙏 #HospitalPlaylist #HospitalPlaylist2Ep11 pic.twitter.com/aRvpWM4t6Y

— homcha lovebot (@kdramadore) September 9, 2021
There still *might* be a Season 3!
Because there are still a lot of stories to tell. There are other relationships to explore, as well as subplots to tell featuring all sorts of patients, doctors, and healthcare workers. In Season 2, we were introduced to a lot more new people in different sections of the hospital. In contrast to the first season, there were more fellows, residents, and interns in Yulje, and there was even an episode dedicated to exploring a department outside of the ones the 99z are part of (specifically, the ER department!).
I need Season 3. I need to sail this ship.#HospitalPlaylistS2 #HospitalPlaylistS2Ep11 pic.twitter.com/mVnh4wDRfG

— sweet.suinn (@SweetSuinn) September 9, 2021

And there are a lot of questions, too! What's happening with Yun-bok's almost crush on her sunbae? What about Ik-sun's graduate studies? Will she be able to continue? Would the assistant professors in the 99z (Ik-jun, Jeong-won, and Seok-hyeong) be promoted to associate professors? There's so much more to stories to tell in the Hospital Playlist, honestly. Unless they end up exploring all of that in the last episode that will be airing next week (which they probably can't).
This is me dreaming but there are many things we didn't know yet.
– Junwan ( Hawaii & military background story)
– Seokhyeong roommate & the nurses from S1
– jeongwon – proposal/ headaches
– Iksong ( not much problem songhwa brothers, how uju will accept songhwa)

— Anin⁺⁺ (@AninGalaxy) September 10, 2021
Couples' life in medicine
Another big thing that could still be explored (and fans — local and international alike — keep on saying they would love to see) is how a relationship between the characters would affect their work and how married life would change their hospital life (especially since it kept being brought up, particularly with Jun-wan's and Jeong-won's respective relationships).
We've seen a glimpse of it in Gyeo-ul and Jeong-won, but now that all the ~big ships~ have sailed, there are a lot more dynamics that can be explored. There's Song-hwa and Ik-jun, who turned from best friends to lovers while also being co-workers. There's Seok-hyeong and Min-ah, who went from a mentor-mentee relationship to almost lovers who have to properly manage their personal and work relationships (and deal with Seok-hyeong's overly worrying and meddlesome mother). We also got back Jun-wan and Ik-sun, who are slowly yet surely working towards marriage (and how would Ik-jun would react to his baby sis marrying?!).
And also how marriage x career affects specially women and the society's expectations towards what a married woman is in a field specially dominated by men. And as the show has been showing representations, this is one of the biggest reason why I believe there will be S3. 🤞

— #슬의3's Hunger Cell ⁺⁺⁺ (@tysm4lovingWG) September 10, 2021

Plus — fans just need more of the couples actually being happy together — and not just pining away for each other. Please, @showrunners, bless us with these much-needed feel-good stories of our favorite (fictional) doctors.
1 episode left before we say goodbye to #HospitalPlaylistS2 😭

Shinlee we need season 3 please 🥺 #HospitalPlaylist2Ep11 #HospitalPlaylistS2Ep11 pic.twitter.com/Nigb2T1YPZ

— kdrama tweets (@iconickdramas) September 9, 2021
The project was really meant to be seasonal
From the very beginning, director Shin Won-ho and writer Lee Woo-jung have introduced this series to their cast and crew (and eventually, the viewers), as a seasonal show that would be regularly filming each year or so. In behind-the-scenes clips, the director-writer duo have been upfront during casting that they needed their actors to be able to commit about half a year for the project.
But now, after going through two seasons, it seems things are up in the air right now. "(Three seasons) is the sort of timeline we originally had in mind. This is my first attempt at a seasonal series so I've come across a lot of new challenges and limitations. There are a lot of pros, but also some cons that we were not able to foresee," Shin said. "I've told the cast members a third season is not definite, so they can feel free to schedule whatever projects they want to do."
While it is "not definite," it's still not a solid no. It might not be in the near future (unlike the second season, which was released just a year after the first), but it could still happen. So we're holding onto hope, because fans and cast and crew alike seem all for a third season. And those ratings just keep on going up, so we're hoping the network behind the show (@tvN plz hear our wishes) will give the green light for a third season.
Confirmed plans
Hospital Playlist Season 2 ended filming on the 6th, today Sept 7, 99s proceed to film with Na Young Seok PD for the new variety show

🔗https://t.co/jHZX2AmSmO#HospitalPlaylist2#슬기로운의사생활시즌2 pic.twitter.com/uV03DcjFeA

— #HospitalPlaylist2 PH⁺⁺ 🏥🎧 (@HosPlayPH) September 7, 2021

While there are no definite plans for a third season, the cast of Hospital Playlist is confirmed to be filming a variety show with director Na Young Seok. There are no details yet on what the show will be about, but you can get an idea from his previous works like New Journey to the West and 2 Days and 1 Night.
What to watch if you're already missing them
If you're already feeling major sepanx from the 99z, you can always rewatch the whole of Seasons 1 and 2 in one go. But for more content, you can turn to the first mini variety show the 99z filmed last year some time after Season 1 ended. They also served as the very first guests of Game Caterers, Na Young-seok's brainchild show where he visits his guests' places as a "surprise" instead of inviting them to a studio or a location.
There are also behind-the-scenes interviews and clips that Shin Won-ho released on Youtube, as well as clips of the 99z band performing (perfect background playlist while studying or working!).
Follow us on Facebook, Twitter, Instagram, Tiktok, and Youtube for the l8est entertaining, useful, and informative lists!