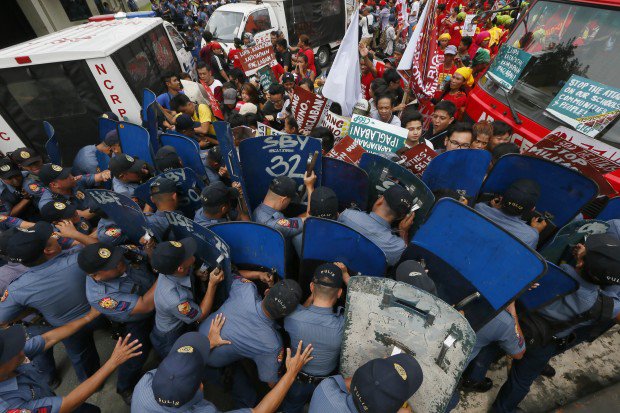 How The Officials Explained The Violent Incident At The US Embassy
By Tynne De Leon

The internet went full rage as videos of a violent encounter between anti-American indigenous protesters and Manila police in front of US Embassy surfaced last Wednesday. The video, which contains graphic content, shows a patrol car repeatedly plowing through some protesters. (Warning: graphic content)
Police van runs over protesters at anti-US rally

GRAPHIC CONTENT WARNING: A police van in the Philippines rammed left-wing protesters and ran over some of them at an anti-US rally outside the U.S. Embassy, Manila Philippines in Manila on Wednesday.READ: http://f.inq.ph/fLCQyWL

Posted by INQUIRER.net on Wednesday, October 19, 2016
But of course, even with the evidence staring everyone in the face, our dear public officials still managed to say the most facepalm-inducing account of what happened. Here are 8 of them:
8. "…minor injuries"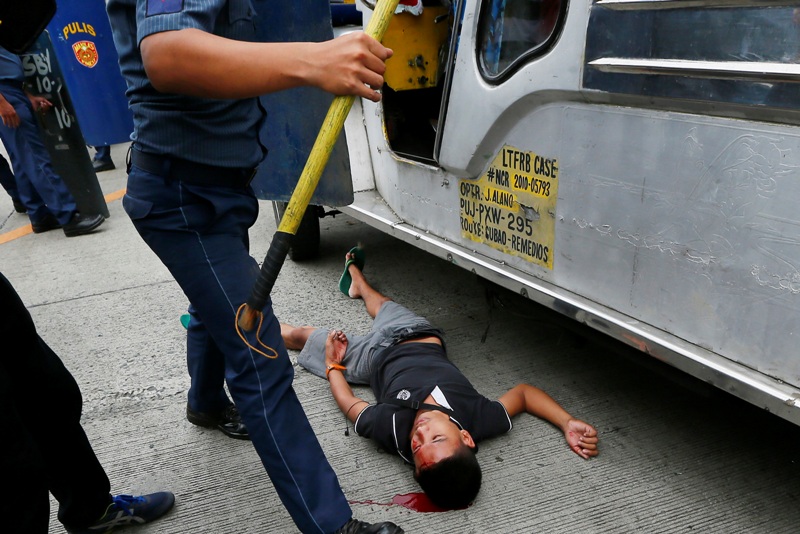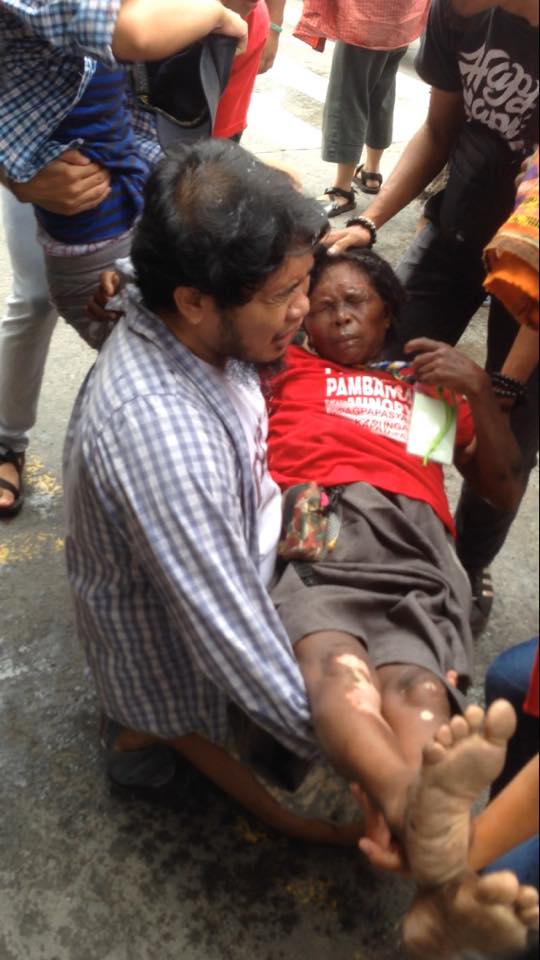 "The driver extricated the patrol car and inadvertently hit some unruly protesters who sustained minor injuries." – Chief Supt. Oscar Albayalde
Source: GMA Network
7. They were "provoked"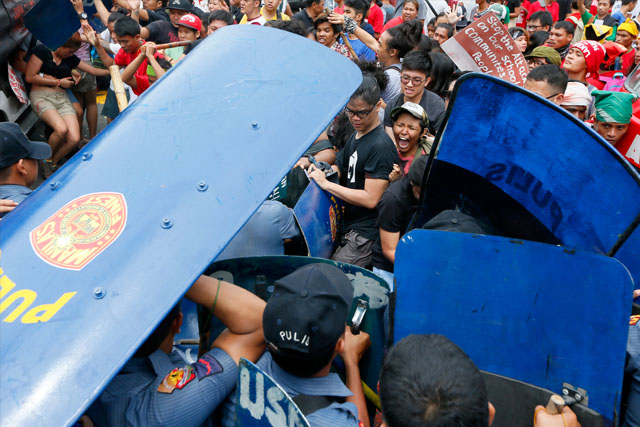 Senior Supt. Marcelino Pedrozo, deputy director for operations of the Manila Police District, said 40 cops were wounded after militants "provoked" them into a physical confrontation at the protest site.
Source: Inquirer.net
6. "He acted based on his appreciation of the situation."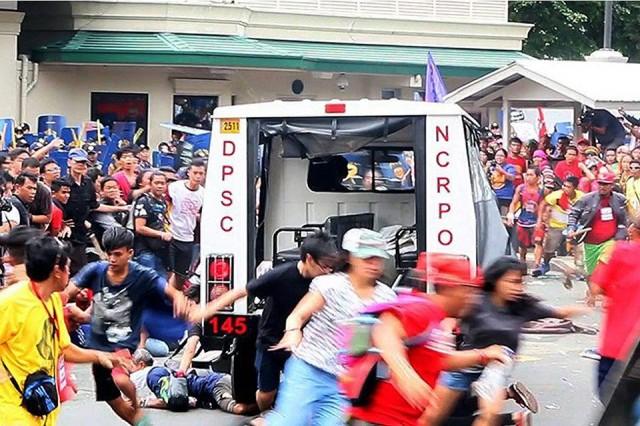 "It was a personal judgment call of the driver of the van. Maximum tolerance or not, he acted based on his appreciation of the situation prevailing at the time he made that move." – Sen. Ping Lacson
Source: Inquirer
5. "Sila nag-umpisa na manakit ng mga pulis"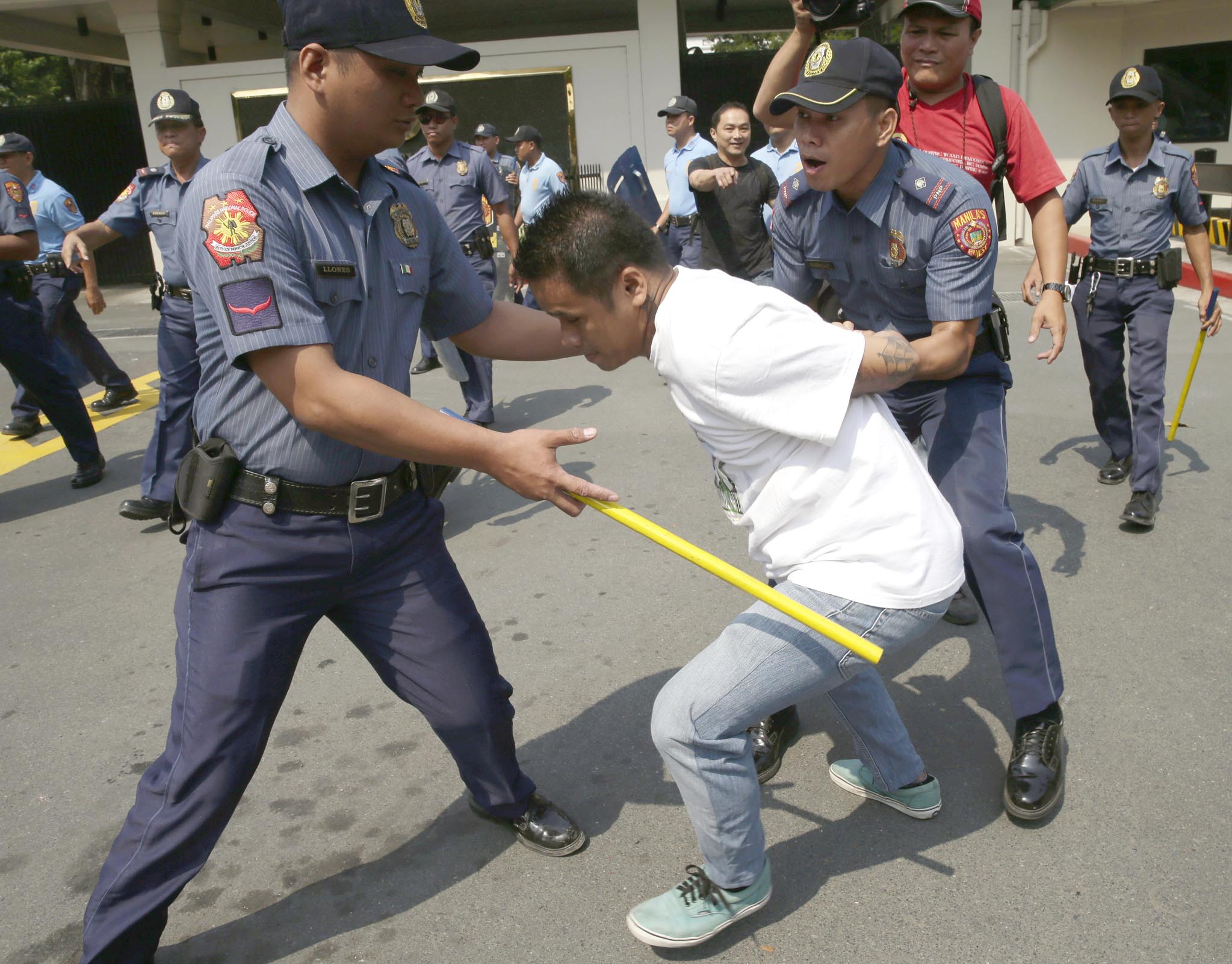 "Wala po tayo inutos na dispersal, sila nag-umpisa na manakit ng mga pulis. Gusto lang ng driver ng mobile na ialis ang sasakyan dahil sinisira na ng mga rallyists." – MPD Deputy Director for Operations Sr. Supt. Marcelino Pedrozo
Source: GMA Network