In case you haven't seen it, EIGA SAI is returning this year with another stellar lineup of award-winning Japanese films of varying genres that we can't wait to marathon for the next two months. There are 20 films in total, but here are 8 of them which you cannot afford to miss!
Her Love Boils Bathwater
Futaba (Miyazawa Rie), a strict but caring mother, suddenly feels her world being shaken when she is diagnosed with terminal illness which leaves her with only two months left to live. She then takes it upon herself to do three things: bring her estranged husband back into their lives, restore the family bathhouse which is on the verge of ruin, and help her daughter Azumi (Sugisaki Hana) stand on her own two feet.
"Her Love Boils Bathwater" which is EIGA SAI 2017's opening film will have you laughing and crying all the way to the end.
Departures
When Kobayashi Daigo (Motoki Masahiro), a cellist, finds out the orchestra he's a part of gets dissolved, he returns to his hometown in Yamagata Prefecture with his wife Mika (Hirosue Ryoko). There, he comes across a classified ad for a company which provides aid for "Departures" and applies, not knowing the job in question is to be a traditional Japanese ritual mortician.
"Departures" is one of the festival's 20th Anniversary Feature Films. It's also one of Japan's most critically acclaimed films, having been the first Japanese production to win an Academy Award for Best Foreign Language Film among other accolades.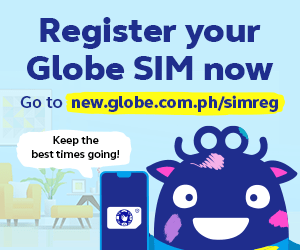 In This Corner of the World
One of the only two animated films to be screened during the festival, "In This Corner of the World" narrates the story of a young teenaged girl named Suzu who travels to Hiroshima to marry a naval officer during the time of World War II. As the intensity of the war heightens and food and supplies start to dwindle, Suzu must struggle to maintain her will to live. Although the story is fictional, you'll find that the entire film is heavily inspired by real-life accounts of the people who've lived through the harrowing effects of the war.
Poolsideman
EIGA SAI partners with Cinemalaya to present this indie film about a man and his solitude. Mizuhara Yusuke (Imamura Gaku) is a swimming pool lifeguard who lives a monotonous and routine life, but one day is forced to drive his chatty co-worker Shirasaki Koji (Watanabe Hirobumi, also the film director) every day to a neighboring pool. As the film progresses, we discover that Yusuke isn't as stoic as he appears to be. But what exactly is behind that impenetrable façade?
Tsukiji Wonderland
Anyone who's ever been to Tokyo knows about Tsukiji. It's the place that holds the world's largest and busiest fish market where you'll get to taste the freshest and most delicious sushi and sashimi you'll ever indulge in.
This documentary features all the merchants, the fishermen, the chefs and the customers who have made Tsukiji Fish Market a seafood paradise for the last 80 years. It likewise doubles as a film to immortalize the market's legacy before it closes and moves to Toyosu to make way for the upcoming 2020 Tokyo Olympics.
Creepy
If you're in the mood for horror, get tickets to Japanese horror master Kiyoshi Kurosawa's "Creepy," a film about a criminal psychologist named Takakura (Nishijima Hidetoshi) who has drawn a blank on his current case about a mysterious disappearance of a family six years ago. As he tries to solve the case, he and his wife (Takeuchi Yuko) are also unnerved by their strange neighbor whom they can't quite figure out.
Asian Three-Fold Mirror 2016: Reflections
The Asian Three-Fold Mirror project brings together three globally-acclaimed, talented directors from Asia to co-create a series of omnibus films revolving around a common theme. Asian Three-Fold Mirror 2016 is the first of which, and its three segments each shed a new light on the history and culture of the directors' chosen countries. Under the theme of "Living in Asia", the omnibus depicts the lives of characters who journey between Japan and Cambodia, the Philippines and Malaysia.
The three films included are "SHINIUMA Dead Horse" by Brillante Mendoza, "Pigeon" by Isao Yukisada, and "Beyond the Bridge" by Sotho Kulikar.
Sadako VS Kayako
EIGA SAI 2017 is also featuring three Tagalized films during the festival, and one of them is this crossover horror film by Shiraishi Koji. Here, university student Yuri (Yamamoto Mizuki) gets a hold of a video and plays it, unknowingly unleashing a curse upon her own self. At the same time, high school student Suzuka (Tamashiro Tina) enters a cursed house where people have reportedly gone missing. In order to save herself, Yuri's only solution is to pit Sadako (of "The Ring") against Kayako (of "Ju-on" or "The Grudge").
Which are you excited to watch the most? Visit EIGA SAI PH's official Facebook Page and visit Japan Foundation Manila's website for more details.