In the middle of this pandemic, our health is more important than ever. To take care of ourselves better, each one of us have to let go of any unhealthy habits we might have. That includes what might be one of the unhealthiest habits ever — smoking. Just in time for World No Tobacco Day, why not try kicking the habit today? To get you started, here are some tips on how to quit smoking.
Decide how to quit
It would be difficult, yes, but you need to make the decision to quit first. Set up a quit date and commit to it. And then you need to decide how you would do it.
Would you immediately go cold turkey? Would you smoke as much as you can before your quit date then just immediately stop the next day? Or would you do it slowly and wean yourself off? Would you rather reduce your daily cigarette intake from 3 to 2 to 1 until none's left on your quit date?
Whatever you decide, just choose what works best for you. According to research, quitting immediately and abruptly and quitting slowly has little to no difference in terms of quit rates, so just choose whatever works for you better.
Purge any smoking-related things from your home
After deciding on a quit date and how you're going about it, you should also start cleaning up your house. Remove any traces of smoking-related things and throw them away. This includes ashtrays and lighters and leftover cigarette sticks. Air out your home to remove the smell of smoke, and clean the house. Make sure you remove the smell so that it wouldn't remind you of smoking.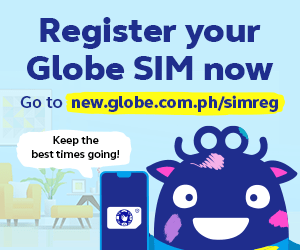 Look for new ways to relax
You probably smoke because it helps you relax and destress. So when you remove this habit from your daily routine, you need to replace it with something else. Find something that could help you unwind after a long day. Get physical and exercise. Learn a new instrument. Read a book. Catch up with friends. Get a massage. Anything as long as it doesn't tempt you back into smoking. And if possible, avoid any situation that would make you stressed, especially in the early stages of quitting.
The Best Apps for Taking Care of Your Mental Health
The Best Apps for Taking Care of Your Mental Health
Ina Louise Manto | May 04, 2020
Try nicotine replacement therapy
At the early stages of quitting (or even after), you might find yourself getting swayed by your craving for a stick. A good way to combat this is nicotine replacement therapy (NRT), which allows you to take in smaller doses of nicotine through means other than tobacco smoking. Types of NRT include anything from chewing gums and lozenges to adhesive patches, nose sprays, and inhalers.
Removing nicotine from your system after a long time depending on regular intake is a difficult process, with only about 6% of quit attempts without NRT being successful. NRT essentially helps you curb any cravings and wean off the nicotine with its smaller doses, which makes it extremely helpful when you're trying to quit.
Avoid alcohol and other similar triggers
If you've usually smoked while doing another activity like drinking alcohol, a glass of beer would probably make you crave a stick. It would be harder to stop smoking if you don't stop drinking. Or at the very least, limit drinking or other similar activities.
If you smoke while drinking alcohol, limit your intake. If you smoke while having coffee, limit your intake and replace it with tea. If you smoke after meals, give yourself something else to do like taking a walk or chewing gum. Make sure to remove the trigger and put it far away from nicotine in your mind.
Set goals and give yourself a reward
Another good way to encourage yourself to quit is to reward yourself. Compute how much you usually spend on cigarettes and tobacco. Then set aside that same amount of money as a reward fund. For each milestone you reach in quitting, you can get yourself something you've always wanted. When you reach 15 days, you can treat yourself to a good meal. When you reach 30 days, you can shop for some new clothes. When you reach 60 days, you can go on a trip somewhere nice. It will make you feel fulfilled while receiving a tangible payout.
Delay
When you feel a tobacco craving coming on, give yourself some time first and wait for about 10 or so minutes to think about it and settle yourself. Then find something to distract yourself with — go on a walk and breathe in the fresh air, call a loved one and talk to them, or get a piece of candy or gum and chew on it.
Don't stop trying
On some days, you might not be able to stop picking up a stick, lighting it up, and taking in a lungful of nicotine. And you might think that brings all your effort down the drain — but you shouldn't. Treat it as a step back, and remember that you've taken a lot of steps forward and you can still take many more. Quitting smoking isn't an overnight journey; it might take you any time from months to years. The important thing is to never stop making efforts to quit.
Are you planning on quitting smoking?