They say the early bird gets the worm, and according to science, that may very well be true. Research has found that in general, morning people sleep better, are able to manage their weight better, and they also tend to also be happier. Though your genes may be partly to blame for whether you're a morning person or night owl, you can change your routine and essentially train your body into waking up early — and liking it. Here's how:
Identify your motivation for getting up earlier

Getting up at the crack of dawn is going to be a lot harder if you don't have a clear idea of why you're doing it. Do you want to get more things done before going to work? Or do you simply want to have some quiet time to yourself in the morning? Zero in on this motivation so that you can remind yourself of it whenever you're struggling to adjust to your new normal.
Set the stage for bedtime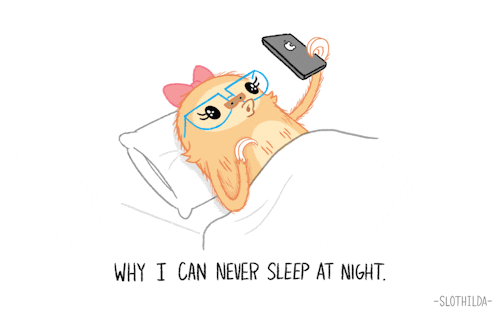 Lots of people struggle to get out of bed in the morning because their sleep quality just isn't great. If this sounds like you, you can fix this by making your bedroom more conducive to sleep. Make sure that your bed is comfy, your bedroom is cool, and an hour before bedtime, put all your gadgets away, dim the lights, and wind down with a relaxing activity, like reading a book.
Go to bed early (but don't stress out about it)
Going to bed early is a no-brainer if your end goal is transforming into a morning person. However, don't get too hung up on your bedtime. Being too preoccupied about sleeping at a set time can just cause you to stress out and toss and turn for hours instead of just relaxing and letting yourself drift off to sleep. Instead, commit to waking up early. Once you start sticking to your routine, you should have a much easier time falling asleep earlier.
Skip the snooze button with a smart alarm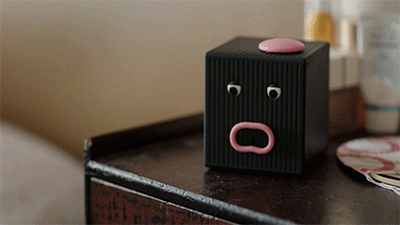 Once you get used to your new sleep schedule, you might not even need an alarm because your body clock will do all the work for you. But until that time comes, you'll have to make do with using an alarm — an effective one. Getting out of bed as soon as you wake up is critical when it comes to fighting grogginess, so don't settle for your phone's built-in alarm, because you know you're bound to hit that snooze button again and again.
Try using an app that gives you tasks to turn off the alarm. Some apps force you to get out of bed and take a photo (e.g. Alarmy [iOS; Android]), solve math equations (e.g. Mathe Alarm Clock [iOS; Android]), and even play mini-games (e.g. AlarmMon [iOS; Android]) to turn off the alarm. These small tasks can wake your brain up enough so that you can get on with your day.
Let the light in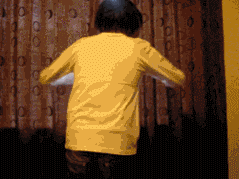 Nothing wakes up the body quite like natural light streaming through a window. Give those blackout shades a rest and opt for sheer curtains instead. If your room doesn't get a lot of natural light, try getting yourself a natural light simulator.
Eat a decent breakfast
Breakfast is supposed to be the most important meal of the day, so start it off with something that won't just fill your stomach, but will also give you an energy boost. Skip the sugary breakfast cereal and opt for something healthy, like eggs, oatmeal, or fruit. If you're pressed for time, just make yourself a quick fruit smoothie that you can sip on the way to school or work.
Start your day with something you love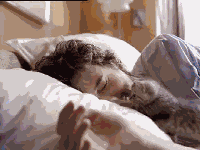 Give yourself something to look forward to in the morning. It could be a yoga class, a hearty breakfast (see above), a great cup of coffee, or a relaxing morning walk with your dog. Make mornings as pleasant as possible and soon you'll be jumping out of bed.
Ease into it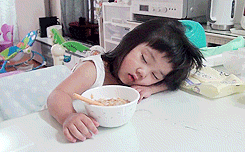 You're bound to struggle as you adjust to your new schedule, but don't get discouraged. Things aren't going to change overnight. Consistency is key — they say it takes more than two months for new habits to develop, so stick to your routine and before long, waking up early will just come naturally to you.
Got any more tips? Share them with us below!