From photoshoots and training sessions to business meetings and hosting gigs, beauty queen Pia's schedule is always soooo full. It can get a little crazy. "When I'm in the Philippines, my typical day starts with checking important messages before I work out and hop into the shower and I quickly do my glam," the beauty queen tells 8List.ph. "I have to multitask and sometimes do my hair while having coffee or grab a quick bite to save time. Then I either have a shoot in the studio, or these days, online events, recordings, and meetings."
Sounds hectic, right? That's why Pia needs to make sure she's always on the top of her game.
But of course, she can manage her schedule just like a ~true queen~ would. Got a busy schedule as well? Here are some time management secrets from Pia herself:
Use reliable gadgets
View this post on Instagram
If you're a busy bee, you need to have a reliable gadget to manage a busy schedule. And for Pia, there's nothing that does the job better than the Huawei MatePad 11. Don't be fooled by its sleek and portable design — the Huawei MatePad 11 can perform like a PC, so you get a hardworking device with the convenience of portability.
That's one of the reasons why this is the gadget Pia is relying on. She's often on the go, but never without her Huawei MatePad 11, Huawei M-Pencil (2nd Gen), and Huawei Freebuds 4. "They're easy to use and also easy to toss in my tote, so I can basically work from anywhere, whether indoors or maybe lounging by the pool!"
Plan ahead and create a to-do list
Listing the day's tasks at the start of the day can help you focus and stay productive. Pia doesn't skip this step, cause she's got a lot more tasks than the average person. This is why she makes sure her Huawei MatePad 11 and Huawei M-Pencil (2nd Gen) are always within reach.
"I like to write down minutes and my to-do list during meetings, and I do this on my Huawei MatePad 11 using my Huawei M-Pencil (2nd Gen) like a pen," Pia adds. "It makes work smoother and faster when I need to take notes, jot down my thoughts, and sign documents! It's like having a real pen on hand!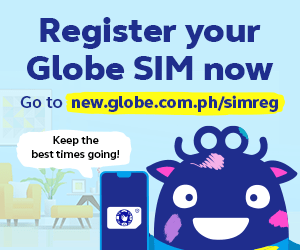 Prioritize which tasks are important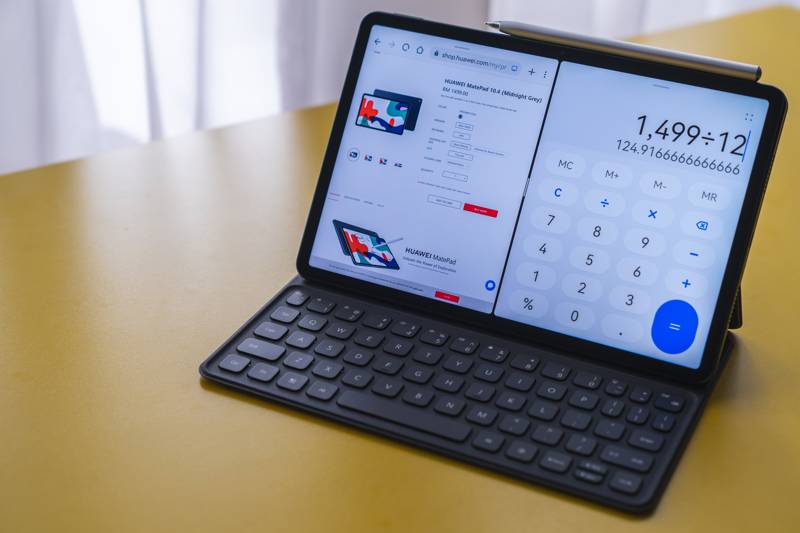 When you've got a lot of items on your to-do list, you can get easily overwhelmed. We get it. But queen Pia's got a tip for us: "It's a matter of identifying which one is most urgent. I usually bump those up my list."
It's pretty straightforward advice, and this is where Huawei MatePad 11's Multi-window feature can help. It's perfect for multitaskers like Pia who need to view multiple apps simultaneously on one screen.
Organize your workspace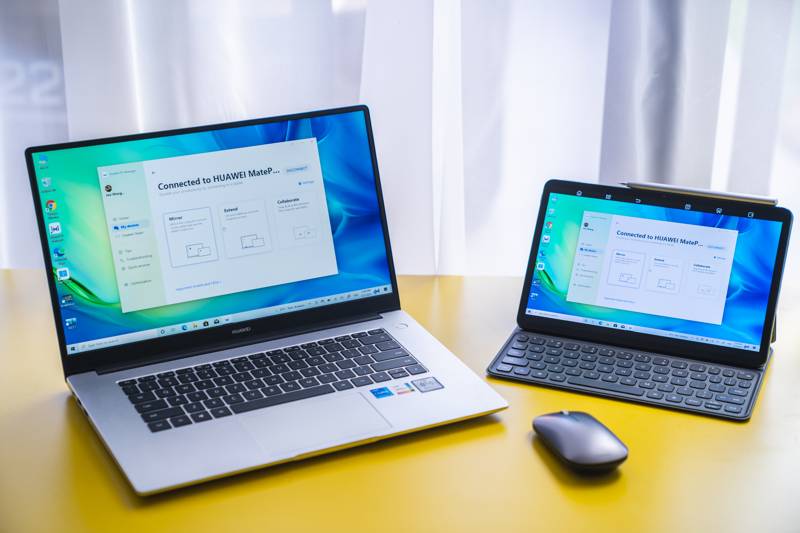 Even if your physical desk is clean, if your gadget's desktop is cluttered with distractions, staying on top of things can be a challenge.
That's why Pia likes keeping all her spaces organized. "I like to keep myself organized whether it's my things or my home screen so that even when I'm busy multitasking, I can still see which tasks I need to prioritize without losing sight of everything I have to accomplish."
Her Huawei MatePad 11's HarmonyOS 2.0 proves helpful with this since it has the Bottom App Dock that lets you access both frequently used apps and recently used apps in the blink of an eye.
Be ready to move at a moment's notice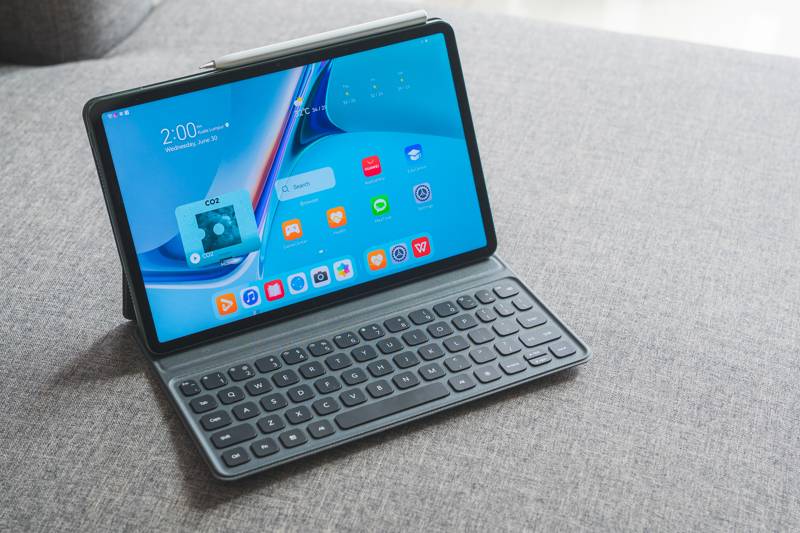 When you're always on the move, being able to switch through different devices quickly and easily is crucial. For instance, you might only need your phone if you're going on a run, but if you're heading to a meeting, you'd need a bigger device.
This is why Pia finds the Huawei Share feature so useful, since it lets her easily transfer her files from one device to another — something she needs when she's always on the go.
Set enough time to spend on each task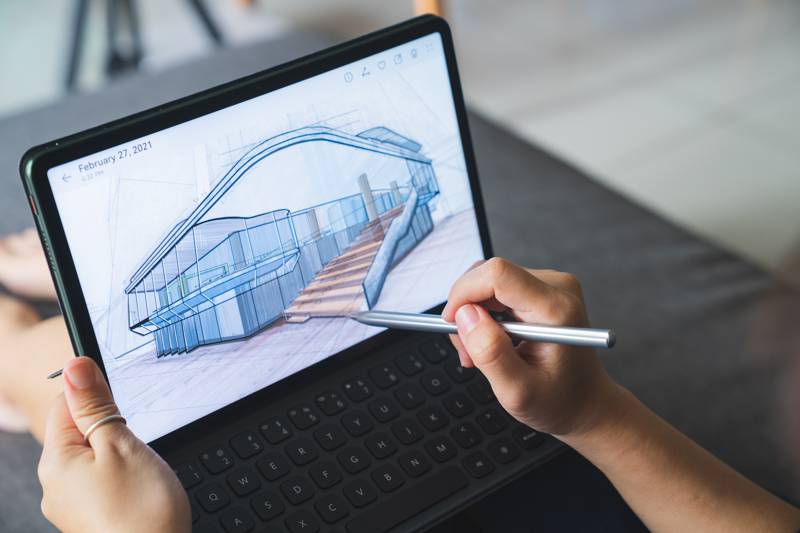 There's only so many hours we have in a day, so it's important to know how much time to spend on a task and whether or not our devices can keep up.
"There are tasks that need you to spend more time in the zone," Pia says. "And I am the type of person who can get really focused at one task at hand — so those naturally take more time." Pia doesn't have to worry about her devices conking out on her, because her Huawei MatePad 11's impressive battery life featuring 7250 mAh capacity offers up to 12 hours of continuous video playback and 12 hours of handling productivity tasks on a single charge.
Keep knowledge just a click away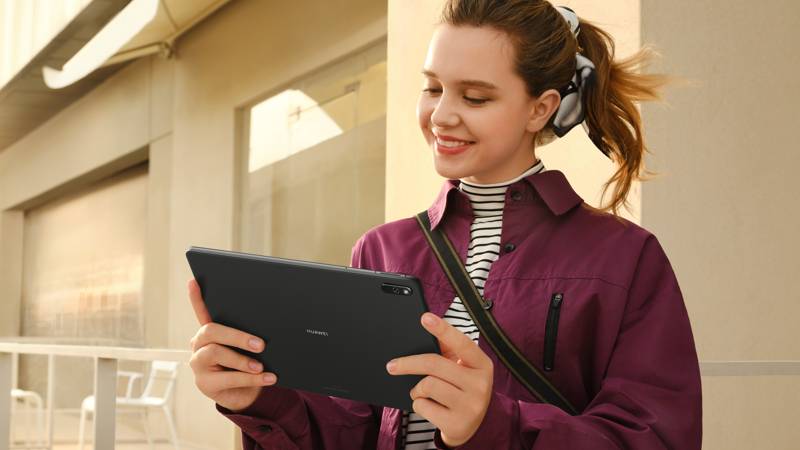 When she's looking up things on the internet, Pia says her go-to app is the Huawei Petal Search widget, a new search tool that allows her to search and find everything she needs. "Petal Search has this Nearby feature that can show you options near you. I found this fascinating," Pia says about the app. "At least local businesses can connect more with their community [this way]."
Set aside time for breaks
View this post on Instagram
It can be challenging to stay focused when you've got a lot of tasks ahead of you. And pandemic anxiety doesn't help productivity, either. "It's difficult not to have face to face shoots where communication is easier. There are also times when I feel anxious due to the lockdown," Pia says.
This is exactly why Pia makes it a point to take breaks, despite her busy schedule. When she's not working, the beauty queen loves staying active. But apart from hitting the gym, Pia also likes to relax by watching series or movies, playing games, and listening to music. On top of an impressive battery life, Pia's Huawei MatePad 11 has an immersive 120Hz Huawei FullView Display and exquisite sound quality that lets her enjoy all this to the fullest.
Want to unwind like a queen too? Take it from Pia: "Follow your to-do list to keep you on track, so that when the weekend comes, you can 'disconnect to reconnect.'"
If you want to get your schedule under control like a queen, just like Pia Wurtzbach, invest in the Huawei MatePad 11 as your new everyday companion gadget. You can get your very own Huawei MatePad 11 through Huawei Experience Stores and online through Huawei Store, Shopee, and Lazada. For more information on the Huawei MatePad 11, head on to Huawei's website.