For 15 years, this famous blue and yellow house has introduced us to hundreds of housemates we've grown to love and hate. Pinoy Big Brother has had its fair share of iconic moments and issues, and now that the auditions for the upcoming season are in full swing, we'd like to take you on a trip down memory lane to visit some of the most talked-about moments in the reality show's history.
Rustom Padilla's confession
Back in 2006, former '90s action star Rustom Padilla touched the hearts of viewers when he came out as gay. While talking to his close friend Keanna Reeves, Rustom opened up about his life in the US, which eventually lead to his revelation. This heartwarming scene continues to be one of the most popular scenes in the reality program. Three years later, Rustom came out as trans, and is now known as BB Gandanghari. She now lives in the U.S., working as a part-time model.
The nude painting issue
Back in 2014, the housemates Jayme Jalandoni and Michele Gumabao were challenged by "Kuya" to pose nude for a painting. Both devout Christians, they were visibly uncomfortable with the idea, but they initially agreed to do it to avoid the consequences of failing to do the challenge. Eventually, they decided to not go ahead with the nude modeling session, yet the show executives were still called out by the MTRCB for allegedly exploiting women on the show.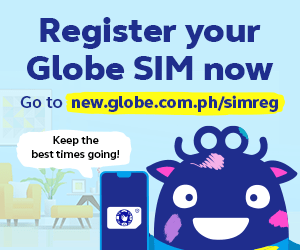 Sam Milby and Chx Alcala's makeout sesh

During the first season of Pinoy Big Brother, Sam Milby and his then-flame Chx Alcala caused a stir with a hot and heavy makeout session in the pool. The scene was so controversial that the MTRCB suspended the show for a day.
Dawn Chang vs Tommy Esguerra
Back in 2015, Tommy Esguerra accused Dawn Chang for "messing with" fellow housemate Zeus Collins, and she wasn't having any of it. He also told her that her actions were leading Zeus on, and that even her clothing choices were problematic.
Here's just part of their exchange:
Tommy: "You could tell me, 'I don't like you, Tommy.' But if you're putting your leg out, my brain's not gonna work. I'm a guy! Especially Zeus, because he's a young man."
Dawn: "To which Dawn replied "Well, that's your problem and not mine. I can wear whatever I want to wear."
Tommy: "So you know how a guy thinks, and you're abusing it.
Dawn: "I beg to disagree. You should take responsibility for your actions. If you think I'm sexy, thank you very much. If you feel tempted because of what I wear, that's your problem and not mine. I can wear whatever I want to wear."
"Act your age, Maricris!"
Catfights get can nasty, and PBB catfights are especially so. During the reality show's second season, Beatriz Saw and Maricris Dizon got caught up in a heated argument after some alleged backstabbing. Years later, the line "Act your age Maricris!" is still one of our favorite memes.
The sunblock issue
During the show's second season, Dionne Monsato was called out for her inappropriate actions towards Zeke Dimaguila. In one incident, Dionne was seen smearing sunblock all over Zeke's genitals. Then, she was seen plopping herself on top of Zeke's shirtless body — uninvited. She would also bite and scratch Zeke. And for the record, Zeke said that Dionne's actions made him uncomfortable. Let's hope she learned more about respecting other people's boundaries after these incidents.
The First LGBT Wedding
Just last year, Pinoy Big Brother celebrated a monumental event when Mitch Talao, a trans housemate, married her longtime partner Dudz Ibañez. The other housemates worked hard to give the two the perfect wedding of their dreams. Viewers and housemates teared up after Kuya said "You have proven that love knows no gender or preference. Ikinararangal kayo ng LGBT community, at ikinararangal ko rin kayo."  This iconic moment will forever live as one of the most heartwarming moments on television.
Masasamang_Mga_Words.jpg
Of course, this list wouldn't be complete without Kit Thomson's iconic line: "Gusto ko sumabog, magsabi ng mga masasamang… mga words."
Context: After a heated argument with fellow housemates, the then 15-year-old Kit couldn't hide his frustrations. The funny thing is the argument started because of… FOOD! Pero gets naman, we all get hangry.
What are some iconic PBB moments that didn't make our list? Tell us about them in the comments!