If Looks Could Kill: 'Anna' Misses the Mark
Jun 25, 2019 &nbsp • &nbsp Mikhail Lecaros
The latest film from director Luc Besson (The Messenger: The Story of Joan of Arc) has arrived, and it looks to be a course correction after the massive flop of his mega-budgeted Valerian and the City of a Thousand Planets (2017). With brutal fight sequences, exotic locations, and double crosses galore, Anna appears, for all the world, like a companion piece to the recently-released John Wick 3.
With a filmography that includes The Professional (1994), La Femme Nikita (1990), The Fifth Element (1997), and Lucy (2014), director Besson is certainly no stranger to the idea of morally-ambiguous women with tragic backstories reborn as unstoppable badasses, so this should have been a walk in the park.
Does Anna have what it takes to make its mark?
THE STORY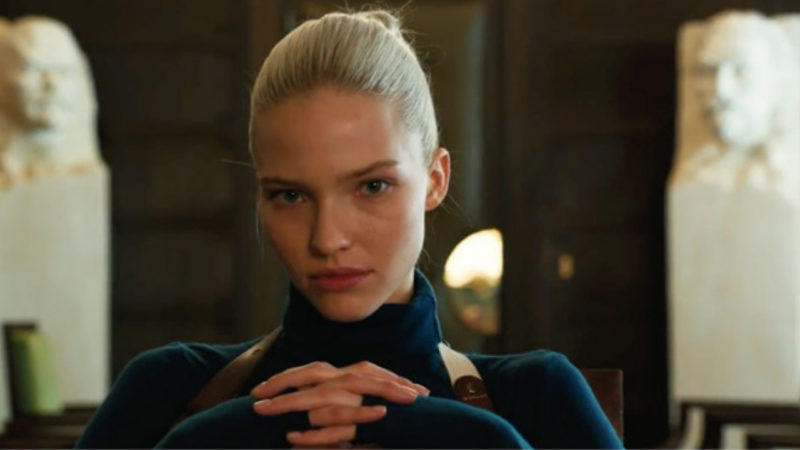 Anna stars Russian supermodel Sasha Luss as Anna Poliatova, a young woman whose parents were killed via a mercifully-short tragic backstory. In 1987, at a crucial moment in her life, she is recruited into the KGB by Alex (Luke Evans, The Hobbit), where she learns the skills that will turn her into a highly-efficient killing machine. Before long, Anna is assigned to Paris, where she is stationed under the watchful eye of perpetually suspicious spy boss Olga (the incomparable Helen Mirren, who actually played Evans' mom in The Fate of the Furious).
Under the cover of a burgeoning career as (what else?) a supermodel, Anna fulfills her KGB  duties by carrying out assassinations, using her striking looks to her advantage. In the process of racking up an impressive kill count, Anna becomes increasingly disillusioned with her position, and desperately seeks a way out of the business. When her actions attract the attention of the CIA (represented by Batman Begins' Cillian Murphy), Anna will have to decide where her loyalties really lie if she's to have any hope of getting out alive.
RED ANGELS OF DEATH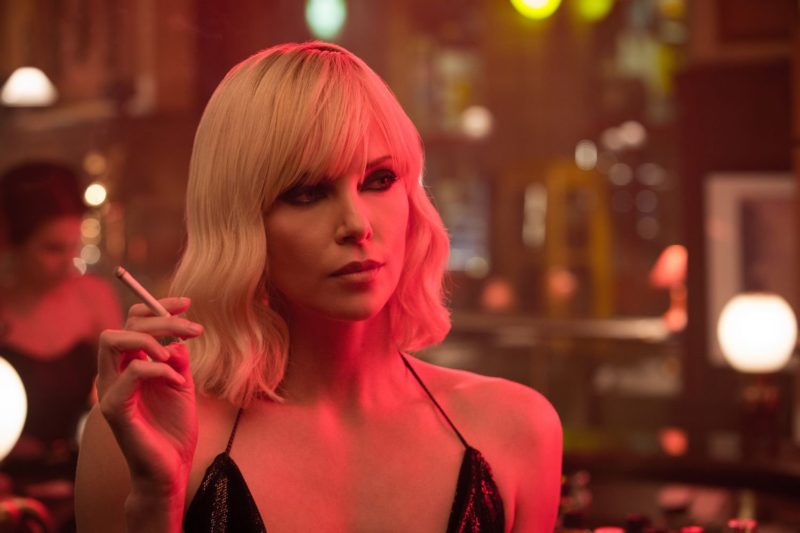 From Atomic Blonde (2017), Red Sparrow (2018), and Marvel's Black Widow, to TV's Killing Eve, we've had no shortage of beautiful, morally-ambiguous Russian assassins with checkered pasts over the last few years. While the idea of a male secret agent is nothing new, the notion of a female superspy with ties to Mother Russia is apparently novel enough to keep audiences coming back for what essentially amounts to the same basic story.
FROM RUSSIA, WITH LOVE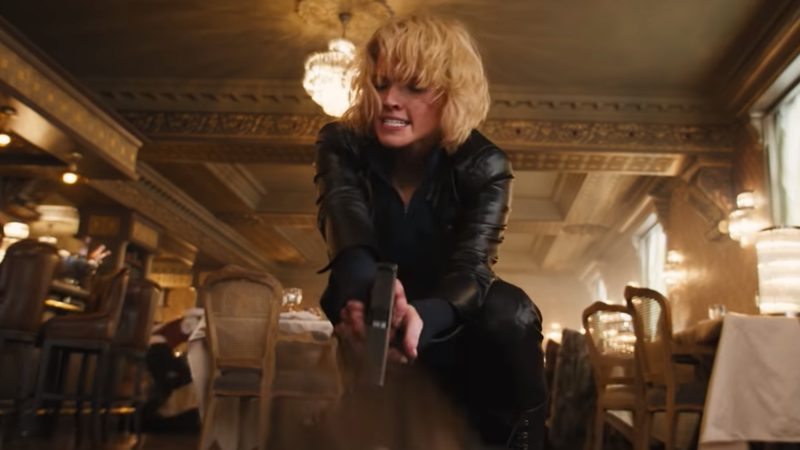 While her acting isn't going to win any awards, Luss manages to carry the bulk of the picture, displaying many of the star-making qualities Besson himself brought forth from young Milla Jovovich in 1997's The Fifth Element. Luss's elfin features and expressive eyes are wondrous to behold on the big screen, to say nothing of the fact that she rocks pretty much every outfit the film puts on her. Whether the scene calls for a photo shoot or eliminating a restaurant full of goons, she emanates an ineffable grace and brings a surprising amount of natural athleticism to the part; when the moment requires cynical world-weariness, however, her acting abilities come up short, with little of the nuance needed to sell the emotion ostensibly being expressed.
 LUC BESSON, DIRECTOR
The veteran action director indulges in some John Wick-style mayhem in the aforementioned restaurant sequence, allowing Luss to showcase Anna's lethality in effective fashion. If the movie had even one or two more such sequences, it would have made Anna a fun little b-movie, akin to the Besson-produced Jet Li-starring Kiss of the Dragon (2001). Instead, Besson over-reaches, attempting to fuse Wick's over-the-top action stylings with the narrative acrobatics of Atomic Blonde. The only trouble is, none of Besson's skills as Anna's writer-director qualify him for this, and the film falls largely flat whenever it tips its hand with regard to its plot.
SHOW, DON'T TELL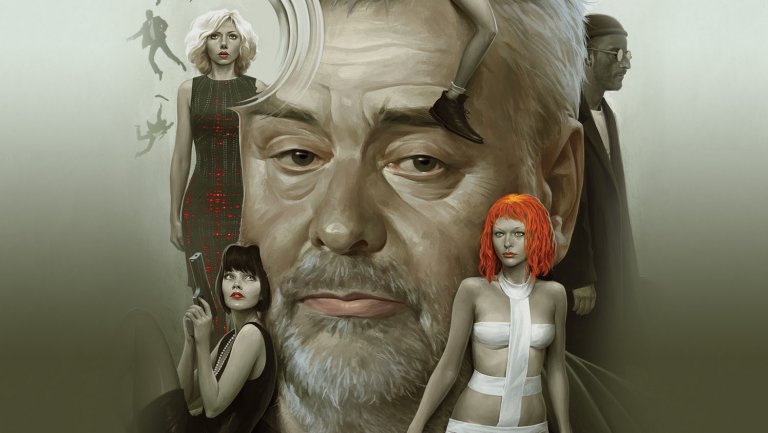 Like a magician with only one trick, Besson's intent to elevate Anna's run-of-the-mill story is thwarted by his inability to execute the multiple twists he wrote into its story. In this film, whenever something halfway interesting happens, Besson immediately cuts away to a flashback explaining it. Like jump scares in a horror movie that get progressively less scary the more they're used, presenting us with plot developments and justifying them on the spot is a maddeningly unimaginative way of presenting a spy story's twists, turns, and reveals. The first time this happens, it's somewhat excusable, but when Besson uses it for literally every single plot development, it kills whatever inertia the scenes might have conceivably had.
BACK IN TIME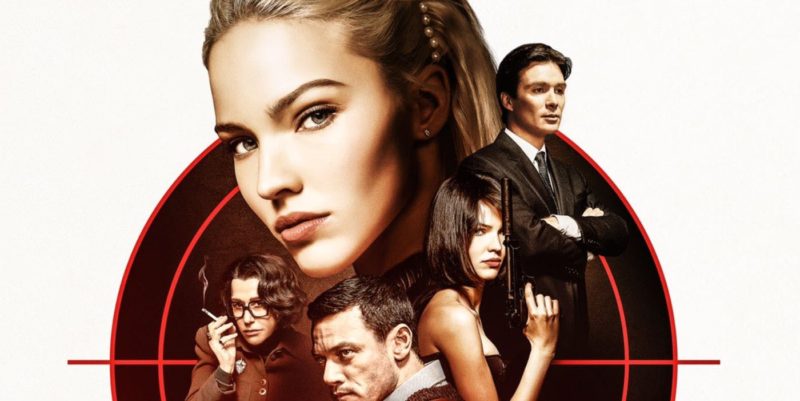 Not helping things is the film's taking place in the late 80s to early 90s. Now, this in itself isn't a problem; it makes sense to set films of this type during or immediately after the Cold War, as it leverages preconceived audience notions of East vs West tensions of the time, but, as the otherwise superlative Quezon's Game so recently showed, it takes a certain level of effort to depict decades past in any credible manner
Honestly, there are so many blatant instances of technology here (laptops, flatscreens, small cellphones, USB sticks, wireless data transfer) that wouldn't have been available at the time, the filmmakers probably have would been better off setting Anna in the present day. As it is, one honestly wonders if the filmmakers just threw up their hands at some point and figured nobody would notice the ridiculousness of having a character use a Nokia 3310 in 1990.
SPY VS SPY VS SPY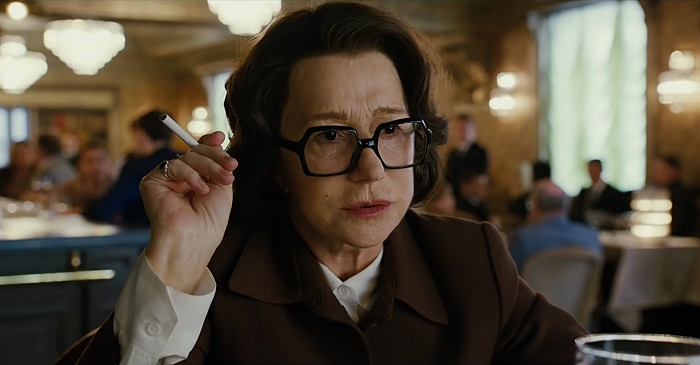 When the cast for Anna was revealed, it wasn't hard to be impressed. Take, for instance, Helen Mirren (RED, The Queen), as a senior KGB officer who once performed Ana's job, who single-handedly manages to steal every scene she's in. Despite the film's reliance on cartoonish Russian accents for the majority of its characters, Mirren's no-nonsense performance is entertaining enough to make one ignore that her character bears more than a passing resemblance to The Incredibles' Edna Mode.
As Anna's recruiter, Alex, Luke Evans' character isn't required to do much other than spout (communist) party lines and glower when he isn't shown having sex with her at every opportunity. At the opposite end of the spectrum is famed Irish actor Cillian Murphy, showing none of the intensity that makes him so eminently watchable in TV's Peaky Blinders. Generic American accent aside, Murphy's character is only notable for being nearly completely devoid of personality or common sense.
THE BOTTOM LINE
With a promising star, a talented cast, and an audience-tested premise, what should have been a return to form for Besson is a tedious exercise in narrative condescension, punctuated by two decent action sequences. Despite everyone's best efforts, Besson's choice to be blunt and unfocused in his presentation of (what should have been) Anna's iconic reveals basically robs his film of any power it may have had. Most frustrating of all, Luss is genuinely well-cast in the role, and it honestly would have been nice to see more adventures from agent Anna.
What are your thoughts on this movie? Tell us below!