The Chinese Embassy last Friday released a music video entitled "Iisang Dagat" as a tribute for the Philippine and Chinese front liners in the battle against the coronavirus pandemic. The song was written by the Chinese Ambassador to the Philippines Huang Xilian and was performed by Filipino and Chinese singers. Once the Chinese Embassy tweeted to promote the video, angry and irked Filipinos expressed their dismay online.
No. Don't you dare use the pandemic to push your political agendas. The WEST PHILIPPINE SEA belongs to the Philippines. China has been abusing and threatening our fisherman for so long. And now you want solidarity? Get out of the PH, you are not welcome here.

— 回⁷ • El #CHEXITPH (@outroqueens) April 25, 2020
The video drew flak over the weekend and it was criticized with posts from livid netizens not buying the tribute. But why would Filipinos be angry at such a "friendly" and seemingly "harmless" gesture?
It does not reflect the sentiments of Filipinos
Filipinos have spoken. The disgust is overwhelming. Drop this propaganda. Delete the video and let's each have our own boundaries of seas within our own Exclusive Economic Zone. #IisangDagat shit belongs to garbage. pic.twitter.com/5vDp9OfZbC

— Gabrielle (@Gabgrielle) April 26, 2020

Filipinos are convinced that it's obviously propaganda carefully crafted by China. After all, the clips feature Chinese diplomats and the Chinese medical expert team providing aid for Filipinos. Towards the end, top Philippine government officials such as Philippine Foreign Secretary Teodoro Locsin Jr., Philippine Health Secretary Francisco Duque, and even President Rodrigo Duterte were all shown thanking China for their help amid tough times.
The video does make it seem as if the two countries are friends supporting each other, but this is not the sentiment of most Filipino citizens. The title itself would grate at anyone's nerves. The implication of "Iisang Dagat" or "One Sea" leaves a bitter taste in one's mouth after so many incidents involving Chinese and Filipinos in the middle of the said sea.
"Iisang Dagat" is using the current pandemic as a mask
this is so gross??? imagine using the pandemic as a cover up to further ur propaganda claiming the west ph sea???? like how insensitive can u be??? 'iisang dagat' my ass the west ph sea is OURS https://t.co/GcxXVJGsJT

— ## (@theeogracias) April 25, 2020
IISANG DAGAT mo mukha mo!

The gall of these Chinese to capitalize on the pandemic and patronize the Filipinos with their ill-advised and cringy siren's song that blindsides the real issue of Philippine's sovereignty and China's economic greed.

— Ø (@MontoGawe) April 24, 2020
What is propaganda again? According to the internet, it's defined as "information, especially of a biased or misleading nature, used to promote or publicize a particular political cause or point of view." What better time to strike than when the entire world is focusing on a global pandemic that originated from you-know-where?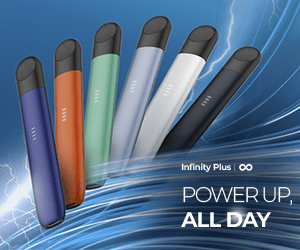 The matter of the West Philippine Sea
FYI, "Iisang Dagat" ang WEST PHILIPPINE SEA — and the resources and low tide elevations there BELONG to the FILIPINO PEOPLE!

— Richard Heydarian (@Richeydarian) April 25, 2020
The Audacity of china to create a music video about the west philippine sea digusts me, "Iisang Dagat" your ass! It was never been yours and it will never be! Imelda Papin disgusts me, pathetic. China is faking it, it's their strategy to be in Power. Maka sapot!

— LAUREN METAWIN (@thelauren_cc) April 25, 2020
Perhaps what's even more offending than the video itself is the fact that it was entitled "Iisang Dagat" which simply tosses aside the fact that China has been trying to subtly (or blatantly) claim the West Philippine Sea (WPS) as theirs. In 2016, the Permanent Court of Arbitration ruled that China's imaginary nine-dash line that claims part of the WPS is invalid. That part of the waters belongs to the Philippines. There is no "Iisang Dagat."
Was China ever really a friend?
You know what makes me angry about that #IisangDagat music video? It is the lame attempt of China to portray itself as a humane country that promotes international friendship and cooperation in disputed waters! Alisin nyo muna ang military nyo dyan, then we'll listen!

— Rae Emmanuel (@raeficationdt) April 25, 2020
The Chinese Embassy's "Iisang Dagat" song is nothing but an insult to the Filipino people especially the fisherfolk. China is a traitor and will never be our friend. No friend steals from you while you are still battling a pandemic. #StandWithFisherfolk #AtinAngPinas #ChinaLayas pic.twitter.com/izgm5qEM7t

— Mangingisda #OustDuterte (@MangingisdaSays) April 25, 2020
Iisang Dagat? But China has been harassing Filipino fishermen and our navy and preventing us from freely enjoying our rights in Scarborough Shoal and exclusive economic zone.

Stop the propaganda

— Jesus Falcis (@jesusfalcis) April 24, 2020

Let the headlines speak for itself. Friends don't fish in waters that aren't theirs and proceed to harass the fishermen who own it. Friends don't ram their vessels into fishermen's boats in the middle of the night and leave them for dead.
This is the chance for the opposing parties in the Philippines to unite
Iisang Dagat???? the government is really teaching to share a PART of our country but cant even give a right amount of penny for those who r in need the most. i cant bear with this puppets

— zai (@zaedlacasa) April 26, 2020

Before you were a "DDS" or a "Dilawan," you're a Filipino first and that means defending the country should be your priority. After all, a divided nation is doomed for a bitter end, don't you think?
We're glad to see Filipinos aren't falling for it
HELLO, IT'S THE 499 YEARS SINCE THE THE BATTLE OF MACTAN

A reminder that Filipinos can crush foreign powers which were aggressively hungry for our islands and natural resources

Also a reminder to look out for the Rajah Humabons and Datu Zulas of this day

Iisang Dagat? FUCK OFF pic.twitter.com/GGHyBf4nix

— yen #OUSTDUTERTE (@sidthesleuth) April 27, 2020

If there's anything that could be said about Filipinos it's that we're a friendly bunch but we can also see right through people's intentions.
The call for #ChExitPH
I reported that ugly ass song on Youtube under PROMOTES TERRORISM.

— Chai Fonacier (@bansheerabidcat) April 25, 2020
Lol stop sharing and watching that video. Not even gonna click on that. With these clowns parading the Chinese and Phil governments, unity my arse. #ManipulaPaMore

— Bullet Dumas (@bulletdumas) April 25, 2020
Iniviting you all to click on this link to dislike "Iisang Dagat" on Youtube – a Chinese propaganda about their ownership of the West Philippine Sea masked as a song of unity about COVID-19.#CHEXITPH #Chexit pa din!https://t.co/qRCNTkzMWr pic.twitter.com/ZxiDzn4Xf3

— BrujaDeputaAdmlnisTraitor (@BrujaDelDemonio) April 24, 2020

The video currently has 500k views with 2k likes and 146k dislikes. Clearly, a message is being sent across: nobody agrees with the video and nobody is going to fall for the trap. A quick scroll through the comments section shows that even Hong Kongers, Malaysians, Taiwanese, and Vietnamese likewise strongly disapprove of the propaganda. Calls for #ChexitPH (a combination of China and Exit) could also be seen on Twitter over the weekend.
The Philippines is a sovereign state
Maybe Imelda Papin forgot?

12 June 2012
Animation by Arnold Arre
Performed by Radioactive Sago Project
For Rock Ed Philippines.

Hinding hin #DIKAPASISIIL. ✊https://t.co/pvvk8T0Ced

— Gang Capati (@gangbadoy) April 25, 2020

If you forget that the Philippines is a sovereign state meaning we are an independent nation. We aren't under another country and we will never be in another country. If Filipinos somehow forget that, refresh your mind with the "Lupang Hinirang" and maybe meditate on the second stanza's last lines.
What do you think of the music video?