Jolina has arrived, and the rainy season is here to stay. Whether you're currently stuck in the office passing the time and hoping to head home when the traffic and baha have already subsided; or have fortunately just gotten home after braving the weather, there will come a time when you'll just need an instant hangry fix.
Taking only three minutes to cook, comes in a variety of flavors, and are instantly satisfying to the taste and tummy, here are 8 instant noodle soup lifesavers you should have in stock in your pantry:
1. Lucky Me! Supreme Bulalo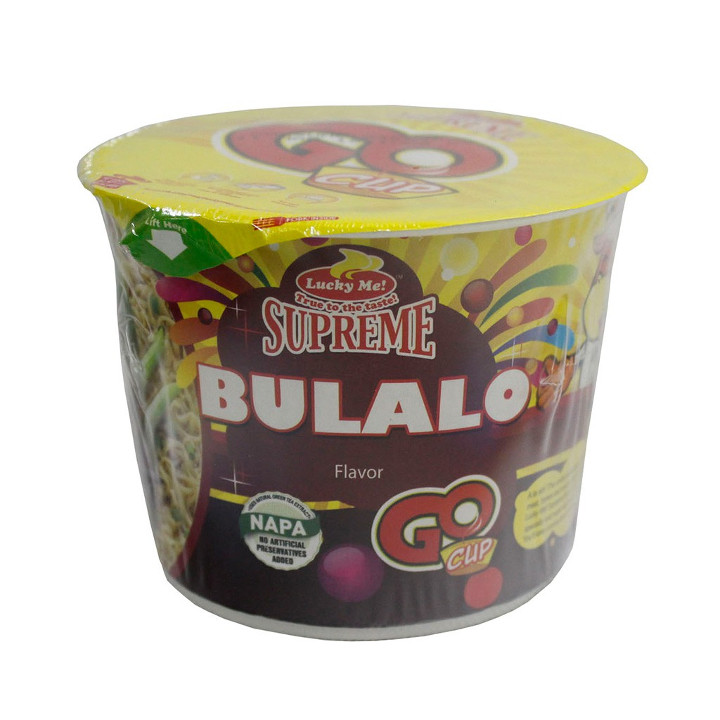 We've been having this as kids, even way before we realized what the bulalo really is like, and now we're wondering how it became a soup flavor. But all the same, this instant cup noodle soup is one of the classics and remains our go-to!
2. Lucky Me! La Paz Batchoy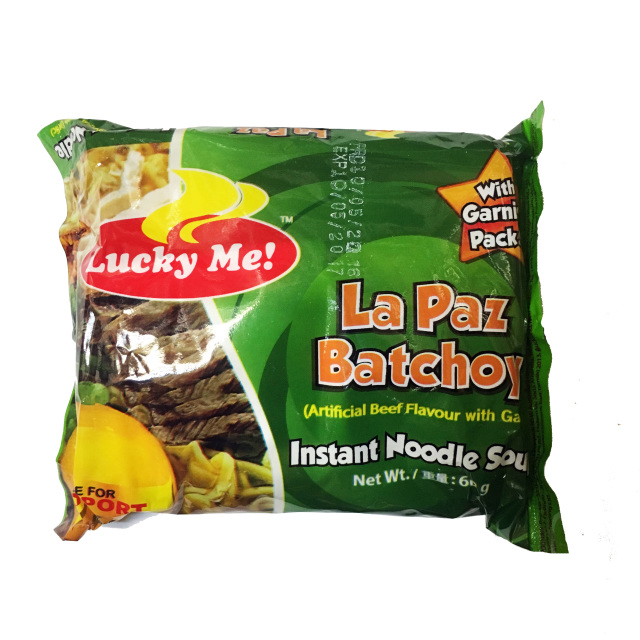 Another classic. This is probably the instant noodle soup our moms would just automatically put into our grocery carts. Even when it's not on the grocery list, mom must've bought it to save for rainy days.
3. Quick Chow Instant Mami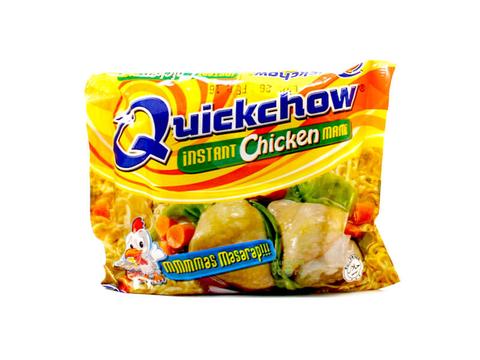 The name rings a bell because back when we were kids there was a catchy advertisement of this brand, and now it's still stuck in our heads. Some of us might have grown accustomed to the "instant" version of the mami, even before having the chance to eat the real mami.
4. Jjampong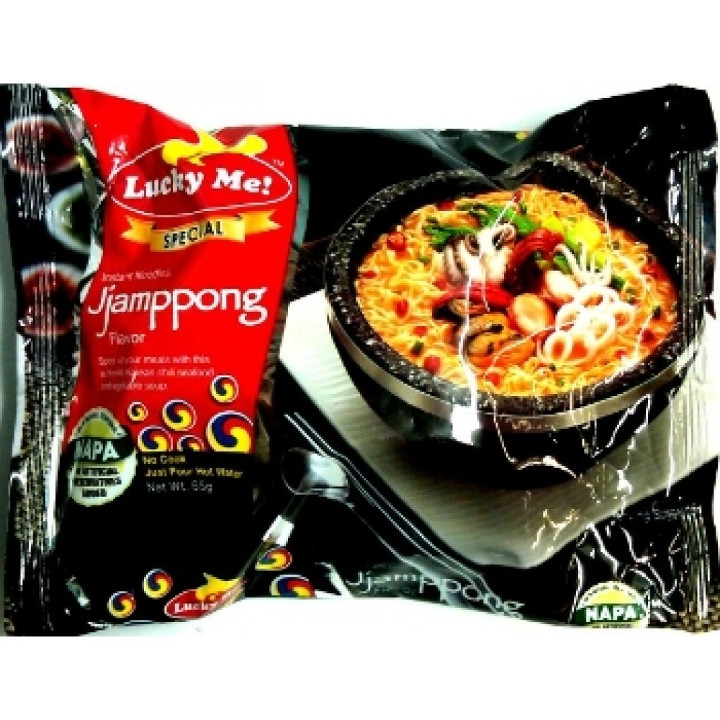 What's better than a rainy night with a warm cup of instant noodle soup in your hands? It's having a spicy one that won't only warm you but might even make you sweat! Its spiciness, however, is just right and can be recommended even for those who aren't really fond of spicy food.
5. Nissin Cup Noodles Seafood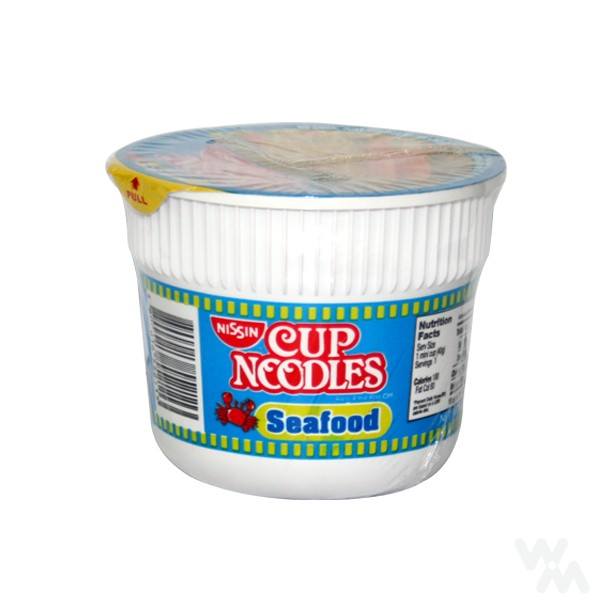 When we wanted something more than chicken or beef, the Nissin's seafood variant offered variety—and it tasted great! We're not exactly sure which among its ~seafood~ ingredients gives the most flavor to the noodle soup, but it definitely gives it a unique taste we love!
6. Payless Instant Mami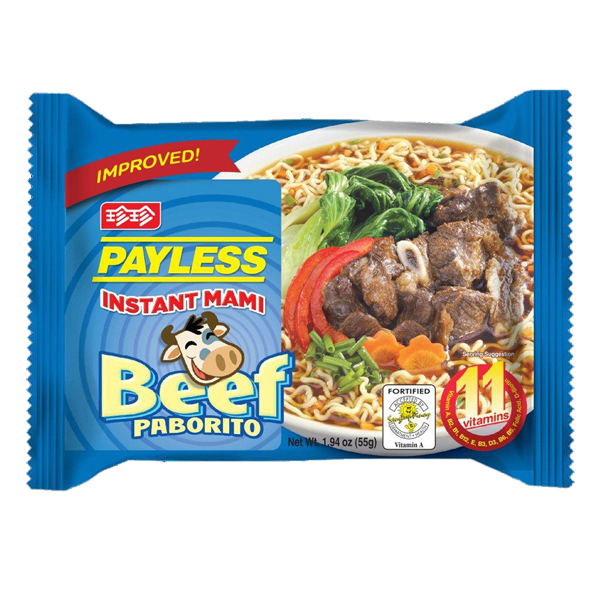 Payless is another brand we grew up with, and perhaps another default item we buy each time we're grocery shopping. Our moms or the household help would love to put in an assortment of things into this instant noodle soup, such as eggs or gulay.
7. Lucky Me! Supreme Sotanghon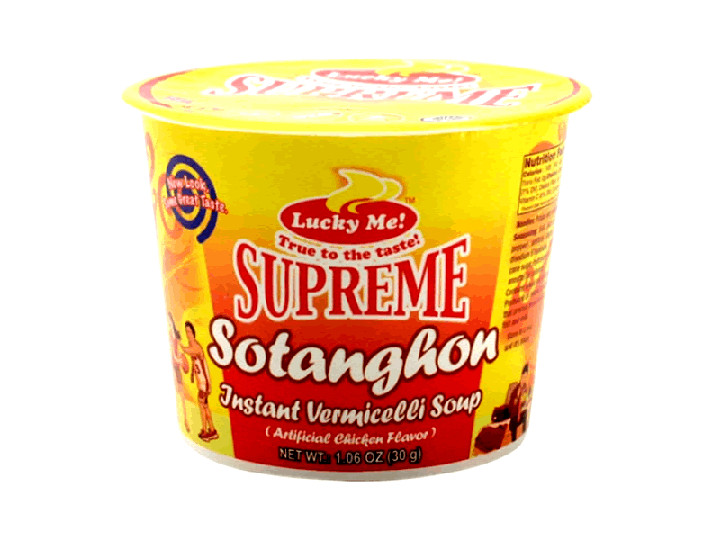 What? Sotanghon? Apparently, it exists. And it actually tastes great also in an instant noodle soup form. You can also pair it with the takeout food you bought from the siomai stand or convenience store. It goes well with everything!
8. Shin Ramyun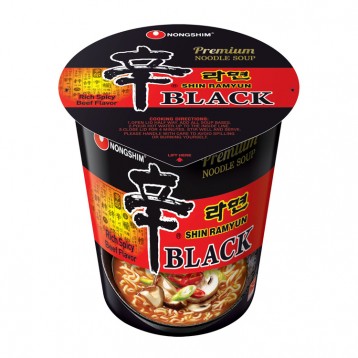 Aside from having instant noodle soup, what else do we love to do on rainy days? It's binge-watching our shows or K-dramas! And the shin ramyun is the best rainy day watching companion! Lucky we have the spicy shin ramyun accessible now with K-marts everywhere. If you find it too spicy, you can try adding in cabbage or sugar to lessen it. Enjoy!