For Your Sanity: Here are Interesting Hobbies You Can Start This 2021
Jan 18, 2021 &nbsp • &nbsp Kyzia Maramara
The new year is a restart: you can be anyone and do anything you want. It's a breath of fresh air, an opportunity to wipe the slate clean, and it's the perfect time to engage in new things. Pick out a hobby to obsess with (or distract you from stress) this 2021 from the interesting ones we've listed below. Most importantly, remember that trying out new hobbies should be a no-pressure type of thing. They're hobbies and you're not supposed to be really good at them right away. Besides, the fun is always in the process.
Playing the kalimba
View this post on Instagram
Put your guitars and ukes aside for a moment. Ever heard of a kalimba? They're relatively easy to play — you simply have to hold it with both hands and pluck the tines with your thumbs and forefingers. The small instrument produces calming, chime-like notes that would sound wonderful on your favorite song. Kalimbas are available online through Ben & Bart (P1,750),  Gecko (P1,795), and Musicero (P1,299).
Building miniature houses
View this post on Instagram
View this post on Instagram
Dollhouses will never lose their allure both for kids and adults. While we might have built our Barbie dolls basic plastic homes years ago, building miniature houses as adults are far more satisfying and grand. Modern designs range from coffee shops, two-story lofts, Japanese streets, sets of famous TV shows, and even traditional houses all with sophisticated and detailed miniature items. Some even come with actual light fixtures. It's satisfying to get lost building these houses after a particularly stressful day. And once you finish one, it goes under an acrylic cover to be proudly displayed in your home. Here's where you can purchase miniature houses:
DIY Miniature House Kits Are the Cutest Thing You'll See All Week, Here's Where to Get Them
DIY Miniature House Kits Are the Cutest Thing You'll See All Week, Here's Where to Get Them
Kyzia Maramara | Sep 07, 2020
Making bead bracelets and necklaces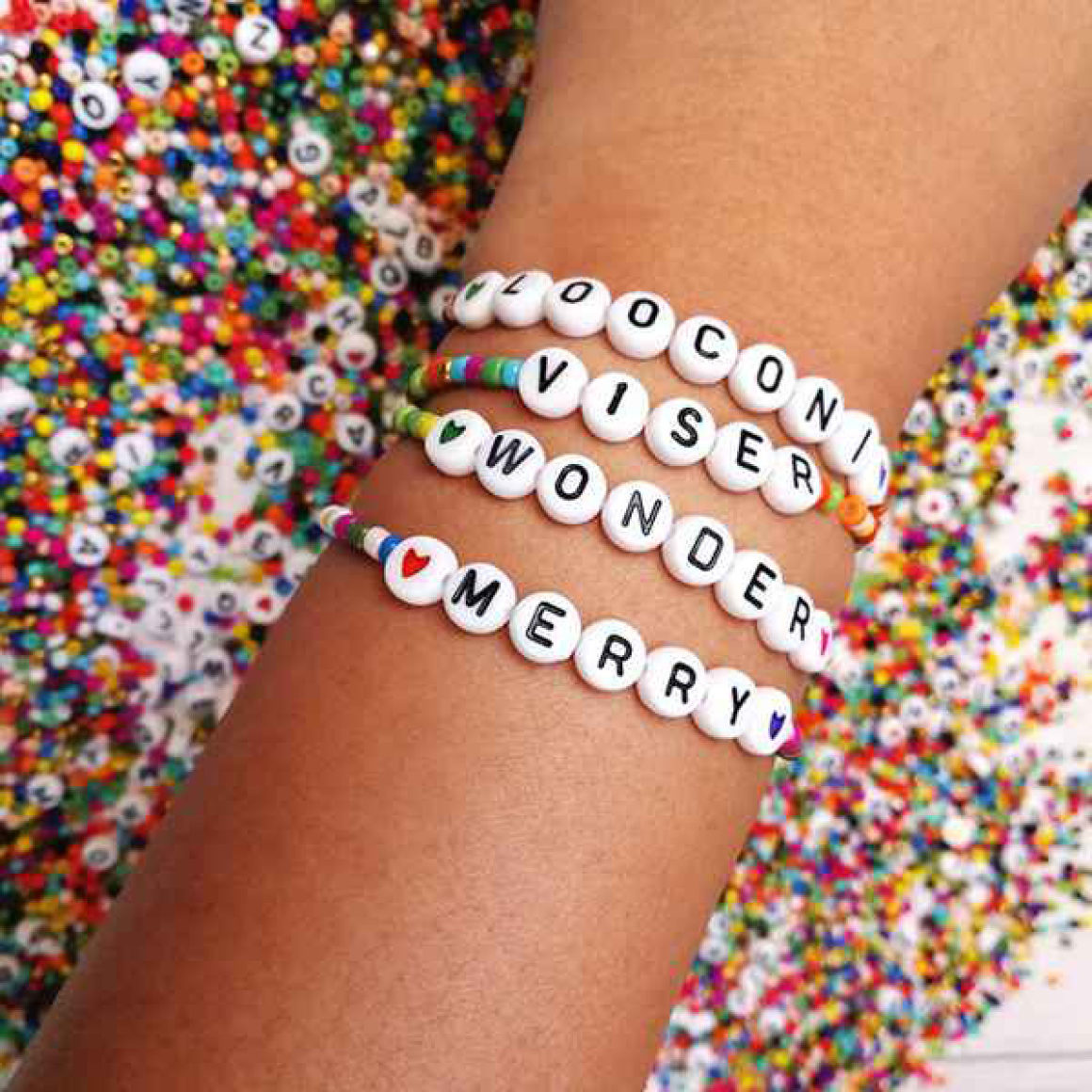 Your late '90s obsession is totally still doable right now. At this rate, bead bracelets, necklaces, and even earrings will never go out of style. And rightly so! They're customizable with letters and charms and they add pops of color to anyone's outfit. Not to mention they're awesome conversation starters and birthday gifts too. Reignite your love for making bead jewelry!
Watercolor painting
Before you tell yourself you can't possibly try this, calm down. Watercolor painting isn't as daunting as it sounds as long as you remind yourself that you don't need to be as good as all the other artists out there on your first try. You might find that it's quite a relaxing process and with the right tools and mentors (a.k.a YouTubers), you'll get the hang of it soon. Check out Jess Chung on Instagram and YouTube. She does a great job at virtually holding your hand while detailing the entire process of her paintings.
Baking and decorating
2020 has proven that everyone can cook and bake in the comfort of their homes. If you've successfully dipped your toes into the world of baking last year, it's time to take it up a level. Korean minimalist cakes are such a huge hit, why not try your hand at baking and designing one? Bring out your artistic side and explore a range of colors and designs from minimalist to detailed. Binge Netflix's Nailed It!, Sugar Rush, and Zumbo's Just Desserts for inspiration.
Knitting/Cross-stitching/Crocheting

No, this is not a hobby for old maids. Sit down and give knitting, cross-stitching, embroidery, or crocheting a try and you'll find out just why "old" people like them. These hobbies let you create pretty artworks you can either wear or proudly display in your room. It's also a great form of stress reliever once you figure out how to do it. Purchase DIY kits from Lazada and Shopee at low prices.
Photography + printing photos
View this post on Instagram
Right now is the best time as any to get into photography and that could be either film, digital, or smartphone photography. Capturing moments, especially in historic times like these, gives you not only photos to pore over years later in nostalgia but also a chance to hone some skills. Mini portable photo printers that can print straight from smartphones are also handy for memory squirrels. You can purchase one from Xiaomi (P2,999) Ben & Bart (P3,750), or Canon (P7,900).
Podcasting

Why not try a hobby that might potentially earn you cash in the future? If you don't pressure yourself, podcasting is a pretty chill hobby worth your time. Think of it as a more focused version of vlogging and it's even better for introverts because you don't need to show your face. All you have to do is figure out what you want to talk about (Helping young 'uns navigate adulting? Telling stories?), sit down and record on a decent microphone, and upload your masterpiece. You're not looking for millions of listeners (yet), that will follow.
Which hobby will you be trying out this year?