It feels like it was only yesterday when the iPhone 12 came out. And now we're nearing the Ber months, which does not only mean Christmas, but also a new iPhone! At least based on their history of releases (iPhones were historically announced in the months of September and October in the past years). There's been a lot of leaks and hearsays about what the industry is referring to as the iPhone 13 (some think it could also be called iPhone 12S, but 13 is much more popular). Check out what the Apple ~rumor~ mill is saying about the much-awaited iPhone 13.
Faster yet again
Apple iPhones are already one of the fastest phones in the world, if not *the* fastest. And it seems they won't let go of the lead yet. While there are no specific details yet, the A15 Bionic chip is expected to offer the best performance yet with improved processing than what we're already seeing in the current iPhones.
Four models

Like the iPhone 12, the newest series of iPhone may come in four models and sizes: iPhone 13 a.k.a. the OG size, as well as an iPhone 13 Mini, iPhone 13 Pro, and iPhone 13 Pro Max. Tech experts predict that the sizes would be more or less the same as the iPhone 12 series.
It's predicted to be thicker than the iPhone 12, with sharp edges. Another notable change to the design is a smaller notch — or that little bar at the top of your iPhone. While we still can't completely do away from that frustrating black bar, it seems we could at least get a little more screen space.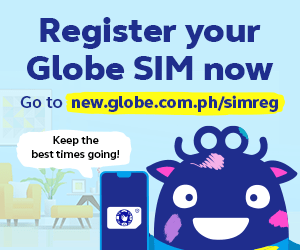 Four prices

Following the four models, there would also be four prices that you could choose from for the iPhone 13.
Standard prices of the iPhone 12 in the US started at USD 699 (about PHP 35,000) for the Mini, while the Pro Max went up to USD 1,099 (about PHP 55,000). Tech experts think the iPhone 13 would more or less play around that range. However, prices in the Philippines start at PHP 43,990 — so you better start saving up!
New colors
iphone 13 Pro and iphone 13 Pro Max in Bronze Color
And,
Apple Watch 7 Series Very High Quality Render by @EveryApplePro #apple #iphone #iphone13 #watch#iPhone13ProMax #iphone13mini pic.twitter.com/BH8CWyYWwP

— Mayank Kumar ❂ (@MayankkumarYT) June 5, 2021
For their recent releases, Apple has started introducing new colors for their iPhone series. Last year, we had the pretty lilac iPhone 12. This year, we might have a new matte black color (instead of the graphite black we have right now) and even a bronze shade!
Improved display

One of the most anticipated new features in the upcoming iPhone is the rumored 120Hz ProMotion display. Basically, that means your screen will show a better and smoother display than in previous iPhones. This 120Hz feature is probably exclusive to the Pro and Pro Max though.
1 TB storage (!!!)
Some people might be overwhelmed with the biggest storage capacity of the iPhone — a gigantic 512 GB — that has been offered so far. But others would probably rejoice with the rumors about a 1 TB storage that may come in the iPhone 13 release. No need to think about where to put your thousands of photos and videos and all that excess cache.
Touch ID is back?
Imagine this — you're outside running errands and picking up groceries, and you need to ask your mom if she needs anything else, so you try to unlock your iPhone to text her. Except you can't, because your phone can't detect your face since you're wearing a mask.
Face ID has been definitely convenient. Just one look and tada, phone unlocked. But bringing back Touch ID would be much more helpful in this new era of face masks and shields. Some rumors say iPhone 13 may actually have Touch ID. According to a patent applied for by Apple, the tech giant is gearing up to add an under-display camera that would work for biometric authentication. Other claims, however, say it might come back in iPhone 14 instead in 2022. Either way, it seems Apple has heard our pleas! We're just hoping they actually deliver ASAP. Plz.
iPhone 13 Release Date: When can you expect it?

In recent years, Apple has released their new iPhone series around September to October of each year. However, the tech giant recently announced that there is a shortage in their supplies of A15 chips. Thus, Apple says there might be a delay in the much-awaited release of the next iPhone series. Apple seems to be still targeting a launch this year, so you'd probably see the new iPhone in stores before or even during the holiday season. Now, the question is — magpapabudol ka ba?
Follow us on Facebook, Twitter, Instagram, Tiktok, and Youtube for the l8est entertaining, useful, and informative lists!