Do you list down all the shows and movies you want to watch, only to end up scrolling for hours in search for something that fits your mood? Don't worry, you're not alone. There are a lot of us temperamental binge-watchers out here, and we understand the struggle. With so many options available on the internet, it can take a while to find something that's just what we're looking for.
So we made it easier for you to find what to watch next with our list based on your mood. Best part? You can watch most of them for free on iQIYI (pronounced ay-tsee-yi), the ultimate Asian content platform that makes binge-watching films and shows simple and affordable. Read on to see our recommendations and start your binge-watching marathon!
When you want to immerse yourself in the Halloween season
One of the best ways to spend Halloween this year is to watch a scary movie, lights off, hiding behind your palms but peeking between your fingers, screaming your lungs out, and attempting to get some shut-eye afterwards. Mad Spider Sea and Search are the movies that just might not let you sleep on All Hallows' Eve.

In Mad Spider Sea, during a heavy rainstorm, a fishing crew disturbs the sea bed, a.k.a. the home of unknown spider-like creatures of all sizes. And so begins the hell on a boat, where no one can run off anywhere else. After seeing this, you'd probably scream at every spider you see. Watch here.

Search follows an elite military search party to scour the demilitarized zone (DMZ) between North and South Korea for clues on a suspected murder. Sergeant Yong Dong Jin, an expert sniffer dog handler, leads the team around the DMZ, but they quickly realize that whatever they're facing is not exactly human. Watch here.
When you want to feel a rush of adrenaline
After all these months of staying at home, maybe you're itching to experience that adrenaline rush flowing through your veins again. You can still do that while sitting on your couch. Just grab your phone and put on Intruder.
The film tells the story of Seo Jin, a man who suffers from trauma after his younger sister Yoo Jin went missing in their childhood. Twenty-five years later, Yoo Jin comes back to their family, but Seo Jin thinks something's not right with his "sister." It's a thrilling watch that will keep you at the edge of your seat. Watch here.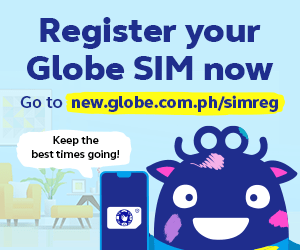 When you want to escape the real world
Watching the news these days is honestly a bit distressing. That's why most of us watch shows set in a fantastical world to escape our reality even for only an hour or two. And that's exactly what Tale of the Nine Tailed allows you to do.

In this K-drama series, Nam Ji Ah is a female TV producer who's convinced that Korean legends and myths have more truth to them than most people believe. She's dead set on proving that as she looks for stories on the supernatural. And it all comes to fruition when she encounters Lee Yeon, a nine-tailed fox hidden in a human body. Bonus: it stars two of everyone's favorite Korean actors: Lee Dong Wook from Goblin and Kim Bum from Boys Over Flowers. Watch here.
When you need some extra motivation to persist
When life knocks you down, getting back up and moving forward is easier said than done. To find the motivation, you could go to your loved ones, focus on your dream, or think of something bigger than yourself. But sometimes, all it takes is relating to one rather obstinate character in a show.

Short and sweet, Love Revolution is a K-drama that follows the story of high school student Gong Ju Young, who falls in love at first sight with his classmate Wang Ja Rim. All is fine and dandy, except the love of his life is cold and aloof, and totally unimpressed with his ridiculous displays of affection. He works hard to show the world how much he loves her, with his displays of affection getting more and more outrageous each time. So if Gong Ju Young can't motivate you to persist, at least he'll give you some laughs. Watch here.
When you're looking for that last push to take that risk
Taking risks is often more frightening and nerve-wracking than the world's scariest. After all, you're talking about something that may affect real life. If you've been thinking about taking that leap for so long and you're just waiting for a sign, you should watch this series, which shows the consequences of being too afraid to act.

Kyung Woo Yeon and Lee Soo are childhood friends, and while that's great in itself and all, Kyung Woo Yeon likes him and Lee Soo likes her back. Unfortunately, neither of them confess after quite so many misunderstandings and missed opportunities. And a decade later, they keep holding a torch for each other, so you'll probably be at the edge of your seat pushing them to take that risk and be More Than Friends. Why not do the same and make that leap of faith IRL? After binging this show, of course. Watch here.
When you're up for some angsty kilig
If you live for the ups and downs of drama, but still want that assurance of a happy ending with heart-fluttering kilig, then we've got the show for you. What screams drama more than a love triangle?
In Poisoned Love, Fang Yan suffers from sleepwalking and is ready to do whatever it takes to cure it. She meets a man who can help her, but she thinks it's the idol Shi Yi and does her best to get close to him. But in reality, it's his brother Shi Meng, who has an answer to her illness. And so the drama and kilig begins. Watch here.

In The Spies Who Loved Me, Jeon Ji Hoon used to be married to Kang A Reum, but they separated before his wife could learn about his true identity: a secret agent working for Interpol undercover as a travel writer. Now, Kang A Reum is married to Derek Hyun, who she met after her divorce, but unfortunately, Derek isn't what he seems — he's a ruthless industrial spy. Kang A Reum's normal world comes crashing down when Jeon Ji Hoon finds his way back to her life. Watch here.
When you just want to laugh and fall in love
We understand if you don't want to get frightened this spooky season (the year is spooky enough as it is). But in keeping with the theme of the season, why not laugh and fall in love in this horror-themed romantic comedy?

Starring Son Ye Jin of Crash Landing on You fame, Spellbound tells the story of Yeo Ri, a woman with the ability to see ghosts. Unfortunately, the people around her suffer because of the ghosts, so she ends up isolated and alone from the world. But when street magician Jo Goo reaches out to her, Yeo Ri starts finding hope that she can step out into the world again. Watch here.

But if you just want to simply enjoy a good old romantic story without the jump scares, Love is Sweet is the one to binge-watch. Jiang Jun and Yuan Shuai used to be close when they were children, but upon meeting at the office, they somehow can't stand each other. But are they really rivals or are they just suppressing hidden feelings? Watch here.
When you're feeling nostalgic for childhood anime shows
Most of us grew up watching Filipino-dubbed anime shows, from Naruto to Bleach to One Piece. Though those Filipino dubs aren't airing anymore, you could still watch the adventures of Monkey D. Luffy and his Straw Hat Pirates crew in his quest to find the treasure known as "One Piece" and to be the next Pirate King. Watch here.
What are you waiting for? Head on to iQ.com or download the iQIYI app on your iOS or Android devices to start your binge-watching marathon!
And if you want even more, you can participate in advanced viewing, download exclusive content, enjoy high-definition videos, and use one account for more than two screens when you sign up for an iQIYI VIP subscription. You can sign up for a monthly subscription for as low as Php 129!
For more amazing Asian show recommendations, make sure to watch the @iqiyiphilippines account on Instagram.