These days, when a celebrity's name trends, we automatically fear the worst. It's either A) they did something morally wrong and now the internet wants to shun them from society (or as Gen Z call it, cancel them) or B) they, you know, kicked the bucket. So when Jackie Chan's name started climbing Twitter's local trends many were quick to click on it with sweaty palms and bated breath. Fortunately, Jackie Chan is alive and well and, well, he's the latest ambassador for Shopee.
Surprise: Jackie Chan is now a Shopee ambassador
Introducing our 9.9 legend, Jackie Chan. A Hollywood star and a childhood hero who has been an inspiration to many. Dance the Shopee shake with Jackie Chan! #ShopeePH99#ShopeeNaSiJackieChan pic.twitter.com/lM8WZhTDpq

— Shopee Philippines (@ShopeePH) August 19, 2021
It was a move that no one saw coming but a pleasant surprise nonetheless. The veteran actor and martial arts superstar is actually trending for promoting Shopee's 9.9 sales event. In the promotional video, Chan is seen wearing the brand's signature orange outfit and dancing to a fun jingle. He even spoke Tagalog for the local version of the ad: "Bili na sa Shopee. Salamat, Shopee!"
In a statement, Shopee Philippines also said that this adorable video is only the start. Chan will also be featured in in-app content including entertainment and games.
How long has it been since we last had this man grace our screens? Too long, we think. That's why some netizens had funny reactions to the news. Here are just some of them:
The relief!
i was so worried when i saw jackie chan trending iKAW NA TALAGA SHOPEE https://t.co/7udpsMgAxt

— el (@superiorkn) August 19, 2021
Kinabahan ako nung nakita kong trending si Jackie Chan haha.

— carmela 🌹 (@Dimpless19931) August 19, 2021
tell me im not the only who felt nervous seeing Jackie Chan trend worldwide 😅 https://t.co/6VBFOJRzQl

— 에이 ☁ (@newbwi) August 19, 2021
I mean… hindi kayo nagiisa. 😭
The Internet Is Crushing On Young Kris Aquino — TBH, You Would Too
The Internet Is Crushing On Young Kris Aquino — TBH, You Would Too
Meryl Medel | Jul 15, 2021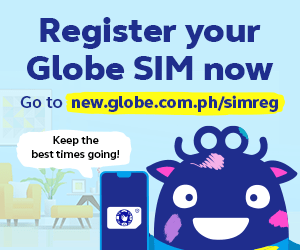 Nostalgia hits
Jacky Chan doing baby shark. 😂 But in fairness Jackie Chan always evokes such feel good feelings in all of us. Our childhood is molded by Kungfu and Karate and Shaolin masters on the big screen lol! Nice seeing him. https://t.co/0lJJe6XNHT

— Suzy 💐 (@suzy_felicity) August 19, 2021
i can't believe this LMAO jackie chan??? shopee really got jackie chan dancing to shopee pee pee 😂pic.twitter.com/s1eY7krCA8

— ♪ (@ygewhy) August 19, 2021
From being part of your childhood to being part of your adulthood retail therapy real quick.
Everything is possible if you just believe
how did shopee philippines make THE jackie chan dance to the "the shopee shake" OH MY GOD ~ang galing ng pilipino iwagayway~pic.twitter.com/46jVgtYmjG

— ًfiji green (@i143lwt) August 19, 2021
Jackie Chan sunbaenim center, leader, main dancer

— LANCER (Lost || 🌌) (@Vanguard_Lancer) August 19, 2021
Pinoy flex: THE Jackie Chan danced and spoke Tagalog for us.
8 Throwback Photos of Artistas That'll Make You Simp Over Them
8 Throwback Photos of Artistas That'll Make You Simp Over Them
Jon Christoffer Obice | Jul 20, 2021
The collab to end all collabs
JACKIE CHAN X JOSE MARIE CHAN COLLAB WHEN pic.twitter.com/opTqWyguE2

— donna✨ (@NLisayuh) August 19, 2021
jackie chan x jose mari chan x bang chan in shopee ph when?pic.twitter.com/1SP1pZLZDT

— kyu ⚡D-4. semi-ia📚 (@jeonginoots) August 19, 2021
Chan x Chan x Chan!
An idea for the next sale promo
YOU GUYS HAVE JACKIE CHAN FOR 9.9?????? SANA SI AI AI DELAS ALAS SA 10.10 PLEASE @ShopeePH pic.twitter.com/sftKMuQU08

— Ezra Mane (@ezra_mane) August 19, 2021
Because, you know:

Expect the unexpected
"omg hollywood is it taylor x twice??" GIRLIES ITS JACKIE CHAN pic.twitter.com/m3seLSbEgc

— TWICE TRANS (@planettwice) August 19, 2021
It's the Hollywood legend we didn't think we needed.
It might not be the Mr. Chan we're expecting to grace our screens in time for the -ber months but at least Jackie Chan made us smile today. (And for the next couple of months when you can't skip that YouTube ad too).
Check us out on Facebook, Instagram, Twitter, and YouTube and be the first to know about the latest news and coolest trends!