Job interviews are a two-way exchange. It's a way for your interviewers to assess your suitability for their company and is also a way for you to see if you're a good fit for the job. You'll be asked plenty of questions about your job experience and accomplishments, but at the end of it, be prepared to ask your own questions as well. This shows interest and creates a good impression. Avoid bringing up topics about money and vacation — save that for the job offer. If you have extra time, rehearse the question in your head. Here are some of the smart questions you could ask to land that dream job!
What makes people stay in this company?
Asking this question right away gives the interviewer the impression that you are in it to stay for the long term. This means you're in it to win it. You're not just a job hopper who leaves immediately upon slight inconvenience. You're actually looking for a company that you can stay and grow in.
What makes your best employee stand out to you?
It is important to gauge your company's standards and the level of competitiveness they aspire to have. Committing to work for a company does not only entail giving the bare minimum effort. This gives your employer the idea that you're not just there to clock in and out, you're also there to give them awards and recognition.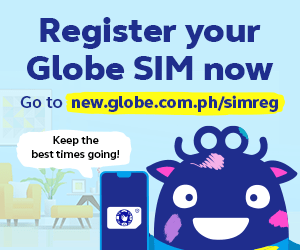 Could you describe a typical day in this job?
The purpose of an interview is to provide a sneak peek into your future day-to-day job. You could start by asking how employees report to their superiors or the lead time between the task delegation and accomplishment. This does not only mean you're interested in the job, you're also letting them know that you're willing to adjust your personal routine to fit their expectations.
How will my performance be measured?
Dedicating yourself to a company does not only mean submitting all your tasks and leaving right after your shift ends. There are key performance indicators (KPIs, as they call them) that you should pay attention to. This determines how you're able to meet the company's performance standards. Asking your employer about this lets them know that you're not just after the salary. You're here to make a significant contribution and they should hire you for it.
Do you have any hesitations about my application?
How about turning the tables and putting your interviewer on the hot seat this time? If throughout your interview the interviewer has been grilling you, this is your time to reverse the roles and put him under the spotlight. They asked you about what you can offer to the company and they seem not convinced? Now tell them — What are your reservations about me? Let's get to the bottom of that. This is not just pure confidence, it's also being assertive about your job role.
Is there anything I could do to improve my skillset in the meantime?
Now after getting their reservations about your application, this is your time to ask what you could do to meet their standards. Acknowledging your points of improvement sends them a message that you are not trying to be a know-it-all applicant. After all, it's better to hire an employee who's willing to learn and improve over time than an employee who thinks he has it all together even when that's clearly not the case.
What are the next steps of the hiring process?
Your application process does not end immediately after the interview. An eager applicant should show that he's serious about his application. However, you should be able to know how to draw the line between being eager and borderline annoying. This also saves time for both of you and the interviewer because you can't expect the company to zero in only on your application — there are other applicants too. And let's be honest, HR officers often say "we'd get back to you" but they really don't. Asking this question can also save you from having false hopes.
What is the vision for the company?
If you're really serious about staying in the company for the long term, you should let your employer know that you are also curious to know about their vision. And while you may have researched about this prior to the interview, it still pays to hear it straight from an actual company representative. This sets the tone of the conversation and could provide an avenue for you to branch out to other topics where you could highlight your strengths, such as your previous work experience.
Good luck with your job hunt!