'Joker' | Laughter in the Face of Madness
Oct 2, 2019 &nbsp • &nbsp Mikhail Lecaros
When it comes to comic book villains, few are as instantly recognizable as those in Batman's rogues gallery, and none are as indisputably iconic as the Joker. With the character entering his 79th year, audiences have had no shortage of memorable portrayals to choose from, from mischievous and menacing, to downright terrifying. While the Joker's last live action appearance left an almost comically-low bar to clear, the gold standard remains Heath Ledger's Academy-Award-winning turn in The Dark Knight (2008). With that performance still looming large in moviegoers' minds, director Todd Phillips (The Hangover) and actor Joaquin Phoenix (Gladiator, Her) have taken on the challenge of reinventing the legendary villain for the big screen.
THE STORY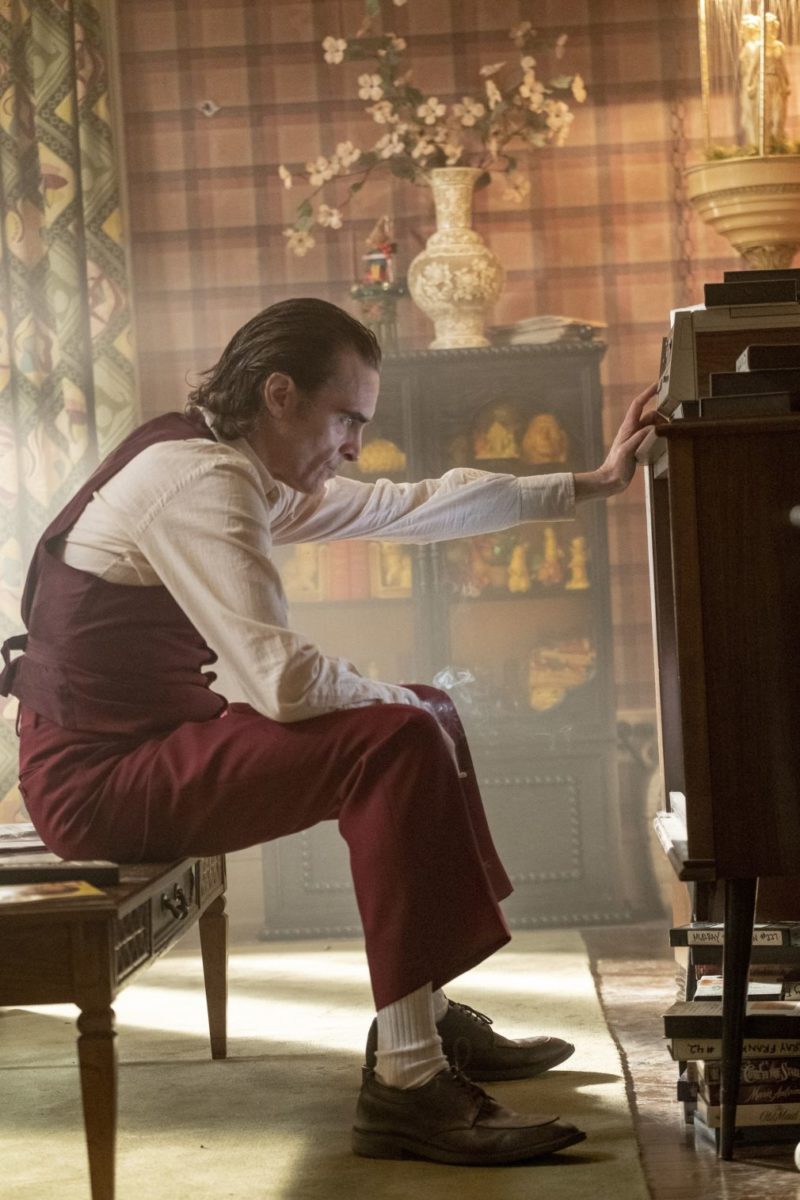 Phoenix (Gladiator, Her) stars as Arthur Fleck, a sad sack of a man working a low-paying job as a clown to make ends meet. It is the 1970s, and Arthur lives with his mother in a rundown section of Gotham City, their evenings spent watching Murray Franklin's (Robert De Niro, Goodfellas), late night talk show. Things go downhill when Arthur loses his job and the city's budget cuts terminate the free counselling sessions he relies on for prescription mood stabilizers.
As Arthur attempts to break into stand-up comedy, an act of clown-related violence galvanizes the city's less-unfortunate against the 1%, personified by mayoral hopeful Thomas Wayne. With people taking to the streets in clown masks and his mother beginning to exhibit signs of dementia, Arthur will have to take matters into his own hands to seek retribution.
THE CONTROVERSY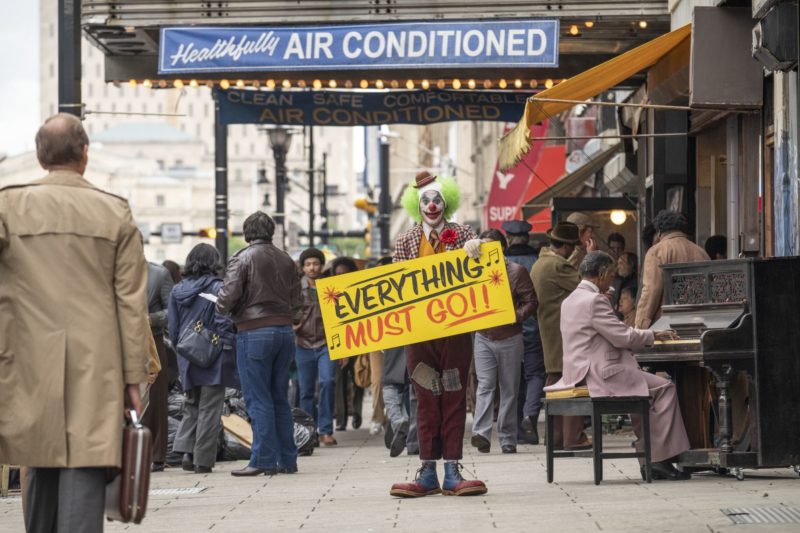 Before Joker's world premiere at the Venice Film Festival (where it received a 13-minute standing ovation), the latest series of mass shootings in the United States prompted concerns that the film would encourage viewers to follow in the main character's footsteps. While part of the furor can be traced to recent events, some have cited a 2009 shooting at a Dark Knight screening as a catalyst. Continued media interest in the so-called controversy actually led to Joaquin Phoenix walking out of at least one interview, prompting Warner Brothers to ban cast interviews altogether at the film's Hollywood premiere.
IN THE MOUTH OF MADNESS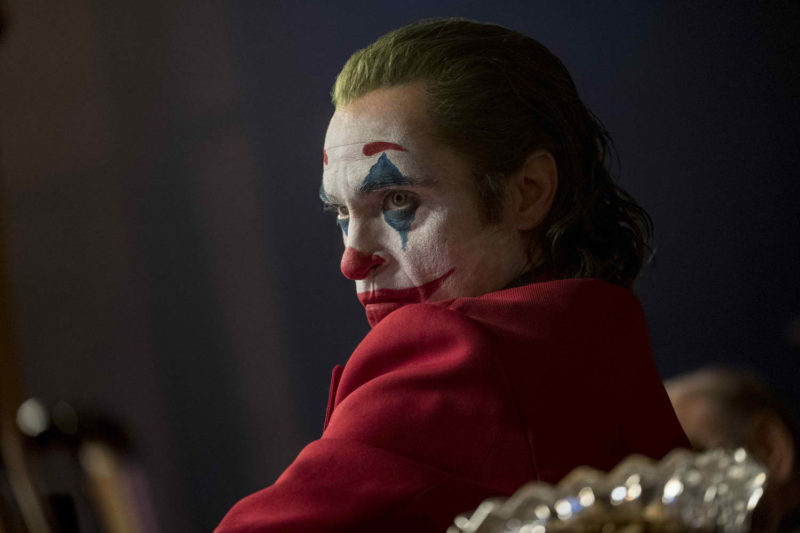 Speaking as someone who's actually seen the film, believe me when I say that the likes of John Wick, Jason Bourne, and James Bond have done far, far more to make violence look sexy and aspirational. Joker's story, as conceived and executed here, is one of tragedy, and really shouldn't be taken as anything else. Make no mistake, the film's theme of mental health as it pertains to societal upheaval is as relevant to our present as it is to Gotham's fictitious past, but at no point does it romanticize the title character, much less condone or glorify the violence he engages in. With all due respect to online pundits, if anyone finds themselves with an urge to kill people after watching Joker, it's entirely possible they were going to do it anyway, and a comic book movie is probably the least of their worries.
WELCOME TO THE A-LIST

Going into the cinema, a bravura performance from Joaquin Phoenix was expected, and he definitely doesn't disappoint (This is, after all, a guy who stayed in character for a year to convince the world he was quitting acting to start a rap career). While Phoenix certainly deserves the praise coming his way, the real surprise here—the one getting buried under all the controversy—is that it's directed by the guy who made The Hangover and Old School.
Todd Phillips' name may not be one well-known to the general movie-going public, but once they get a load of Joker, it's a safe bet that his Tinseltown stock will skyrocket. Concerns of incel-related gun violence notwithstanding, the pre-release buzz on the film has it pegged as an Oscar contender, and it's not hard to see why: Where The Dark Knight was a Michael Mann-style crime thriller, Phillips' Joker is a full-bore character study that would do Scorsese proud.
MAKING A MURDERER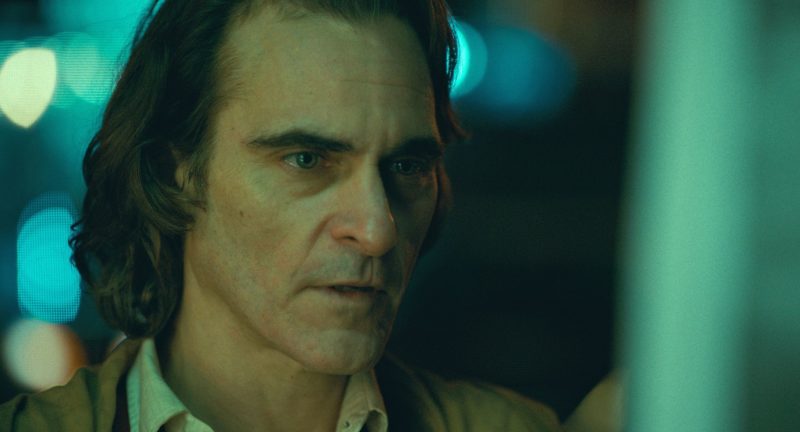 Cut from the same narrative cloth as Taxi Driver (1976), with touches of The King of Comedy (1983), Phillips combines foreboding imagery, impeccable acting, and a throbbing score to create an altogether unsettling experience. However deft Phillips was at crafting comedy in his previous works, he proves himself here to be equally skilled at wrangling devastating levels of pathos—this is a deep dive into the mind of a madman, and it is not for the faint of heart.
Early on, we learn that something isn't entirely right with Arthur, as we witness him seeking treatment from a state-sponsored therapist whose main purpose seems to be writing his prescriptions. Later, we are made privy to an undisclosed mental disorder that gives Arthur bouts of uncontrollable laughter. Phoenix disappears into the role, delivering a tour de force that's impossible to look away from, but measured enough to avoid overacting. His gaunt form conjuring images of Gollum, Phoenix uses cues subtle and unsubtle to paint a layered, disturbing look at a man unhinged. When years of repressed rage and resentment finally break through Arthur's pathetic veneer, we are given glimpses of the brash, self-assured maniac he will ultimately become.
WELCOME TO GOTHAM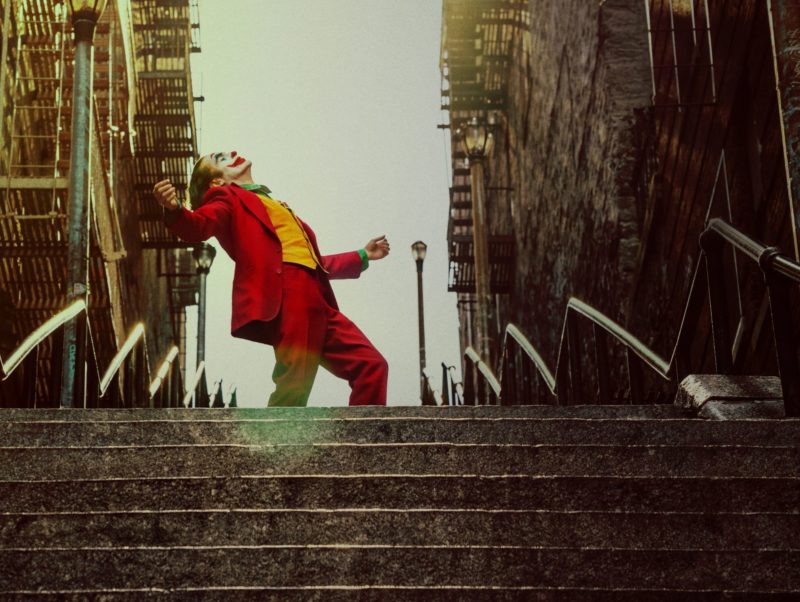 The proceedings are heightened by the film's presentation of Gotham, which seem lifted wholly from the pages of Frank Miller's Batman: Year One miniseries. Far from Tim Burton's gothic fever dream or Chris Nolan's barely-disguised Chicago, Phillips draws inspiration from Gotham's original basis of New York City.
This is not the gentrified, tourist-friendly New York of today; this is the Big Apple as it was during the film's 1970s setting, a gritty, unrepentant metropolis where one was more likely to get mugged in front of one of Times Square's many pornographic theaters than indulge in a selfie. Filthy, crime-ridden, and garbage-strewn, it is a city teetering on the edge long before Arthur loses his mind.
Despite being many decades removed from the comic book Joker's 1940 debut, it's precisely the sort of place one can imagine society birthing a homicidal clown.
BATMAN AND BEYOND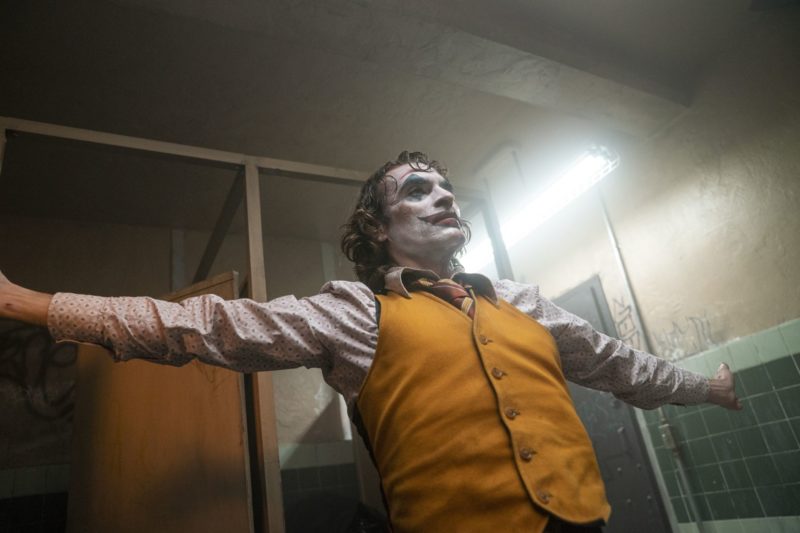 From the (now-classic) 1966 TV series debuting at a time when nobody was making comic book shows, to the 1989 film being a defiant rejection of the campy-ness that made said series popular, Batman productions have always been more successful when they danced to their own tune, rather than bowing to external trends. If The Dark Knight was the ultimate proof of this trend (going dark just when the MCU was finding its family-friendly groove), Batman v Superman: Dawn of Justice is where things went off the rails in a misguided attempt to ape the competition's interconnected universe (without doing the legwork).
Thankfully, Joker is a film that doesn't just dance to its own deranged tune, it holds the orchestra at gunpoint and rewrites the entire symphony. The result is a film that, while Phillips says is not meant to connect to any other DCEU film, could nevertheless serve as a lead-in to whatever Batman story Warner Brothers chooses to go with henceforth.
THE BOTTOM LINE
If Avengers: Endgame marked the end of an era for a certain kind of superhero film, Joker may very well be here to herald in the next.
God help the Bat.
Photos and video courtesy of Warner Bros. Pictures.
What are your thoughts on this movie? Tell us below!