After its premiere last Friday, Netflix's latest Korean offering Squid Game is taking the world by storm, one suspenseful scene at a time. The premise is simple enough — financially struggling Koreans are gathered together to compete in a series of games, and if they win, they get to take home billions of won, but they die if they lose. Everyone who has watched the series thus far has all agreed on one thing: we all looooove #067 Kang Sae-byeok played by Jung Ho-yeon. So if you're one of many who are curious about this rookie actress who has captured everyone's attention, here are the fast facts you're looking for!
Feel free to read on, because this is a spoiler-free piece appreciating model-actress Jung Ho-yeon, a.k.a. 067 Kang Sae-byeok!
'Korea's Next Top Model'
View this post on Instagram
Ho-yeon started her career as a model at the young age of 16, and she has walked runways all over the world, including Seoul Fashion Week and New York Fashion Week. When she was 20, she joined the fourth cycle of Korea's Next Top Model. Though she placed second in that cycle, she was dubbed 'Korea's Next Top Model' by Vogue. Since KNTM, she has also worked with different brands, including Louis Vuitton, Karl Lagerfeld, Marc Jacobs, and American Vogue.
But she actually dreamt of being an actress
View this post on Instagram
She started taking interest in modeling after people around her told her she has the looks and height for it. But she admitted her dream is different from her current career.
"My dream . . . It's actually acting," she shared in an interview with models.com. "I love watching movies and even the music in the movies. I like Wild. It's Reese Witherspoon by Jean-Marc Vallée, the director of Dallas Buyers Club." She even cited "learning to act" as a thing she'd like to improve about herself. When you scroll through her Instagram feed, you'd also see how much of a film lover she is with all the posters and stills of different movies she shares.
With Squid Game, it seems her original dream is starting to come true. When asked if she was afraid of the crossover from model to actress, she admitted that she was, but said she'd persevere. "I know it will be, but I just don't think that there's a limit for one person, because I heard that we couldn't even use the full potential of our brains. So, there's no limit."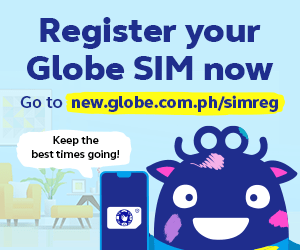 She auditioned for Squid Game right before NYFW
View this post on Instagram
Ho-yeon was in the middle of busy preparations for New York Fashion Week, but after her agency asked her to film an audition tape, she got really excited. When director Hwang Dong-hyuk told her he wanted to see her in person, she immediately flew home to Korea after wrapping up her commitments in New York.
She loves learning new things
View this post on Instagram
After many years in the modeling industry, Ho-yeon said she also wanted to go beyond what she could currently accomplish. "I thought I shouldn't be a model who has a perfect, skinny body, or perfect face," she told models.com. "I should be a model who is full of happy energy and full of different talents. I could be a dancer, I could be an actress, I could be a model. I thought that actually three years ago and so I started to learn every kind of class."
She actually learned English for her acting career
View this post on Instagram
Since her modeling work brings her all around the world, the model-turned-actress learned English to be able to converse properly with the people she works with. This was especially true when she got to New York and realized she should take more lessons. But the main drive behind her language education was actually because she wanted to act.
"I learned more English because I wanted to actually learn acting," she told models.com. "Before learning acting, I should learn English first and I'm still learning English. I thought that it was a good idea to take speech classes and acting classes. It makes it shorter to get there."
She's also a thrillseeker
View this post on Instagram
Aside from joining classes about all sorts of things, Ho-yeon is also a bit of an adrenaline junkie. When talking about action movies with models.com, Ho-yeon shared that she was amazed by Tom Cruise's multiple skydiving attempts in Mission Impossible and admitted she likes doing things like skydiving. (But she did admit she was quite scared.) "I actually like to do that kind of adventure. I skydived once, it's so scary. I was in Guam with my friends, I think I was 19 or something like that. We love traveling, and we love adventure, so we said, 'We should try skydiving.'"
She's BFFs with Blackpink's Jennie
hoyeon and jennie pic.twitter.com/2HoA4tWmGN

— hoyeon jung pics (@hoyeonjungpics) September 18, 2021

Yes, these two fashion lovers and trendsetters are close friends! You could occasionally spot Ho-yeon and Jennie in each other's Instagram posts and stories. Jennie even sent a food truck for Ho-yeon during the filming of Squid Game. We love supportive besties.
Jennie sent a food truck to support her friend, fashion model Hoyeon Jung

"Actors and staff members~ please take good care of dawn unnie."
-Jennie ♡#Jennie #제니 @BLACKPINK pic.twitter.com/3JbN5mRuYr

— JENNIERAZZI (@jennierazzi) July 9, 2020
She's already taken
Reply 1988's Lee Dong Hwi (Dong-Ryong) is officially in a relationship! He's confirmed to be dating model Squid Game's Jung Ho Yeon (Player 067 Sae-Byeok) way back 2016! ✨

:Woooooow, daebak! Turns out Dong-hwi is in a relationship for 5 years already! ♥️ pic.twitter.com/AAiRBeNE35

— kdrmlvr🌺 (@nanaluvieeee) September 19, 2021

She's dating actor Lee Dong-hwi. Is the name familiar? That's because Lee Dong-hwi is someone most K-drama fans are familiar with, since he played Ryu Dong-ryong, one of the five neighborhood friends from Reply 1988.
Lee Dong-hwi and Jung Ho-yeon have been dating since 2015. The couple have been going strong since.
Follow us on Facebook, Twitter, Instagram, Tiktok, and Youtube for the l8est entertaining, useful, and informative lists!