Pinoys gushed over the poster for ABS-CBN's highly-anticipated series Mars Ravelo's Darna. It was created by genius artist Justin Besana who is now an internet sensation and an inspiration for all artists out there.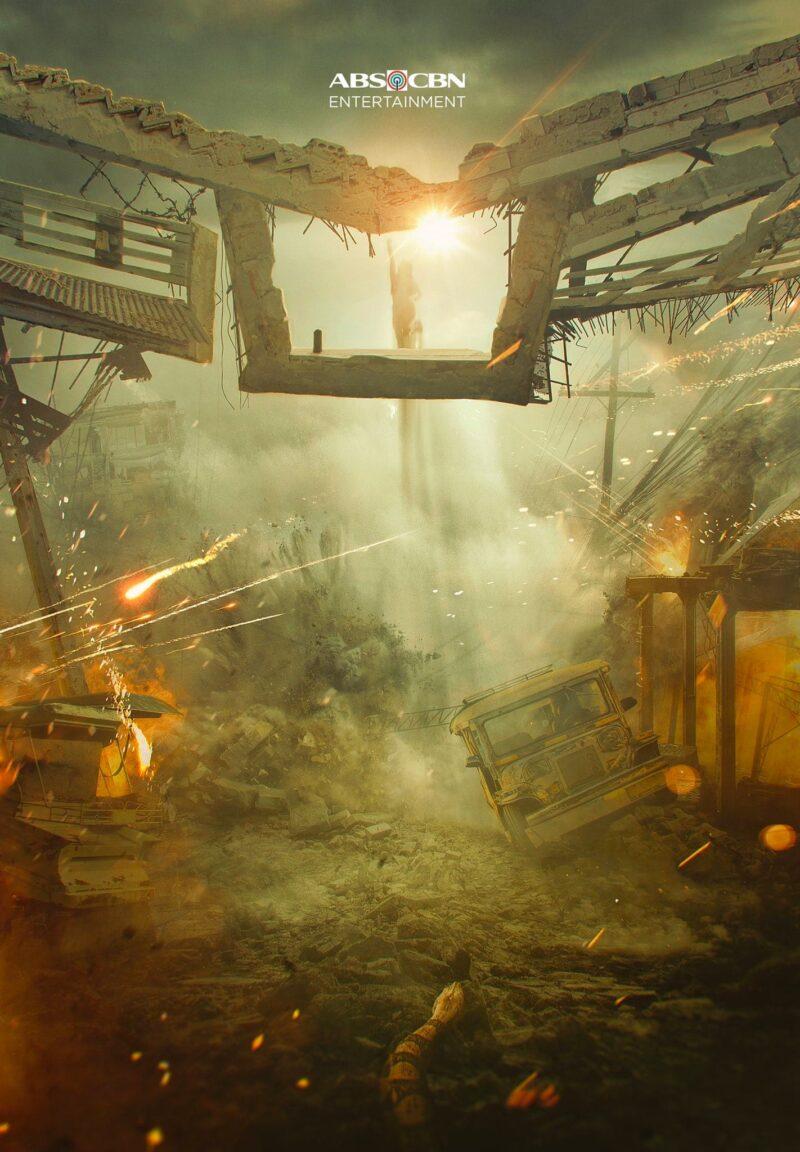 At first glance, Darna's poster looks like rubble after a disaster but on closer inspection, Pinoys discovered embedded details that blew their minds. There's Darna's silhouette mid-flight framed by concrete ruins resembling her headdress. There's also a snake on the ground presumably foreshadowing the warrior's archnemesis Valentina. As one netizen put it, the poster gave "Hollywood caliber" vibes and we've got Besana to thank for.
If you're impressed with the Darna poster, you'll be ecstatic to know that this isn't Besana's only work. In fact, he is one of the most sought-after poster artists in the country. Besana has a vast portfolio of posters for TV series, digital series, indie films, print, and even classic movies and restored films for ABS-CBN Film Restoration. Here are just some of his posters that will turn you into a fan of his skill.
The Broken Marriage Vow
Besana took Jodi Sta. Maria's vicious woman-who-has-been-scorned expression and shattered it to include the series' other actors. To make it distinct from the rest of the international adaptations, Besana also made the cracks into the shape of a bloody rose. He explained that the rose and its thorns symbolized the marriage "which is both beautiful and deadly." We can't get enough of his details!
Here's another version of The Broken Marriage Vow poster by Besana: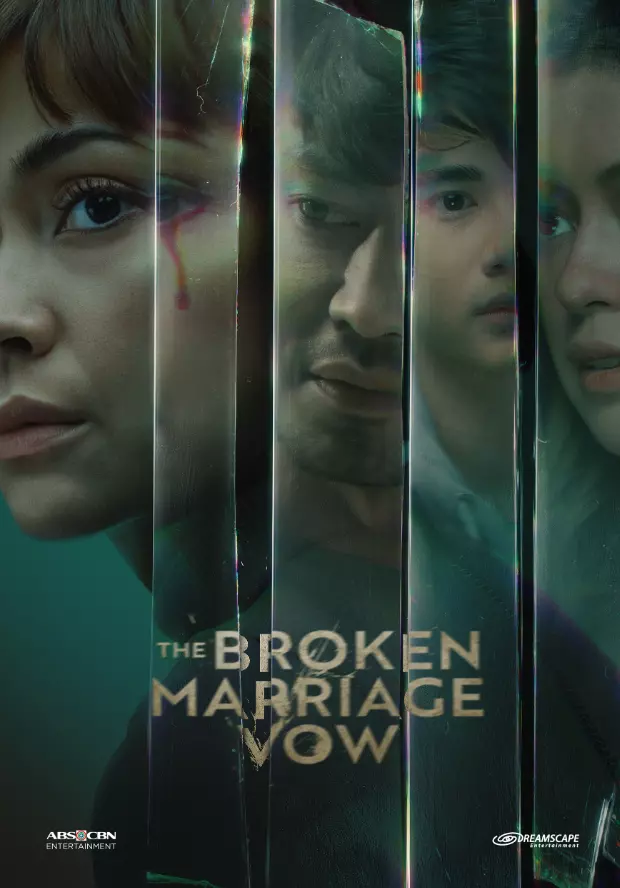 The Flower of Evil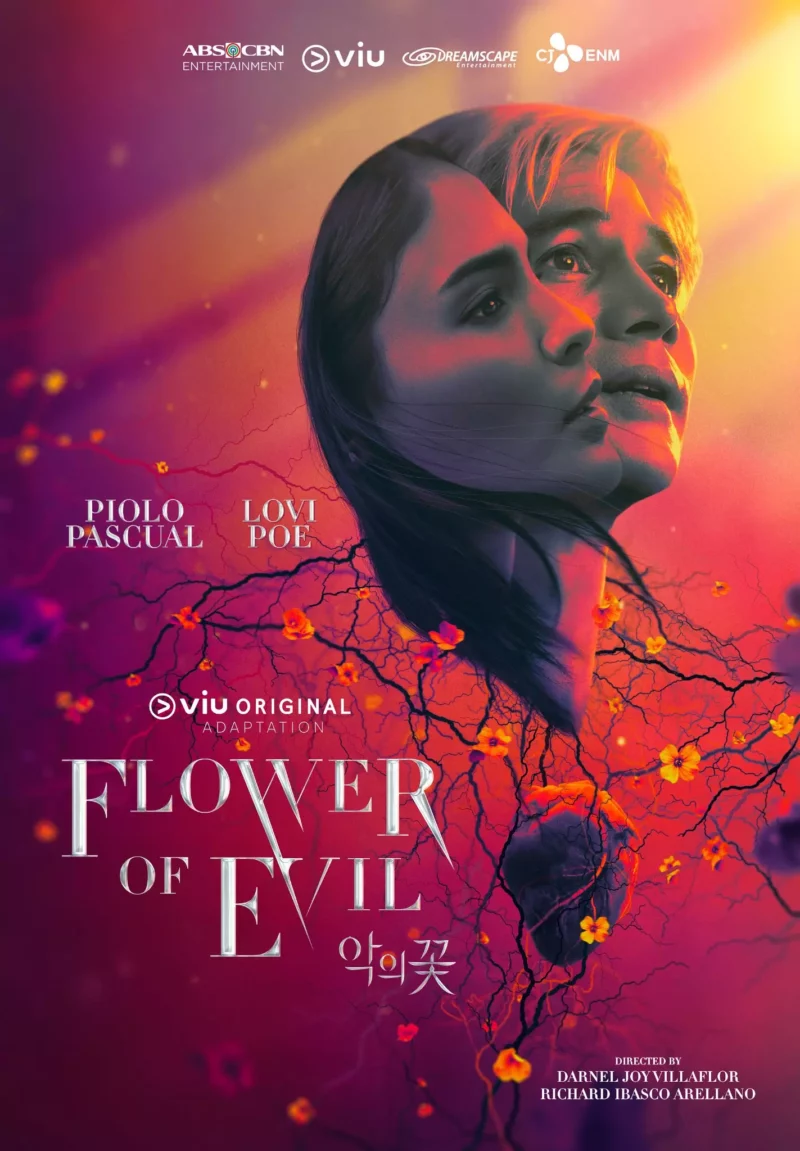 One of Besana's latest creations is the poster for Flower of Evil, a series loosely based on the 2020 South Korean drama of the same name. The poster features main leads Lovi Poe and Piolo Pascual, the former a female detective and the latter her husband who has a dark past. According to Besana, the more you know about the series, the more you'll notice things in the poster such as the heart and flowers that represent the female lead's "mission to dissect the truth."
Ang Probinsyano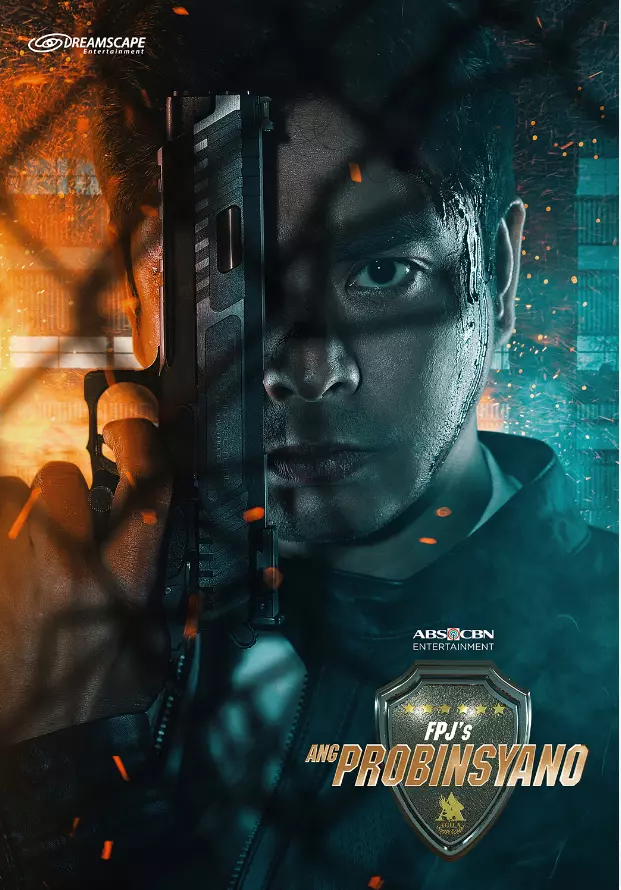 FPJ's Ang Probinsyano has been going on for so long (nearly 7 years now!) but Besana's poster made things a little bit refreshing. The color grading split into cool and warm hues gave it the action movie vibes the series is known for. Cardo Dalisay (Coco Martin) staring you right in the eye gives the whole poster a level of intensity.
Love in 40 Days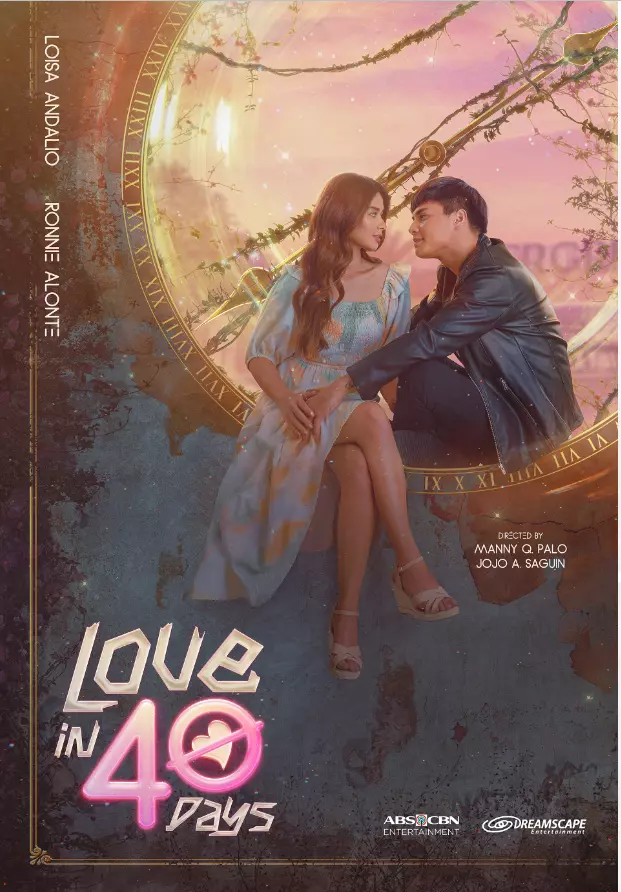 Besana's poster for ABS-CBN's cute fantasy rom-com Love in 40 Days captures the story perfectly in one image. It's about an unlikely love story between a girl who is dead and a guy who could see ghosts. The Roman numerals in the poster represent the 40 days Loisa Andalio's character has before she eternally departs from earth to heaven or hell.
Captain Barbell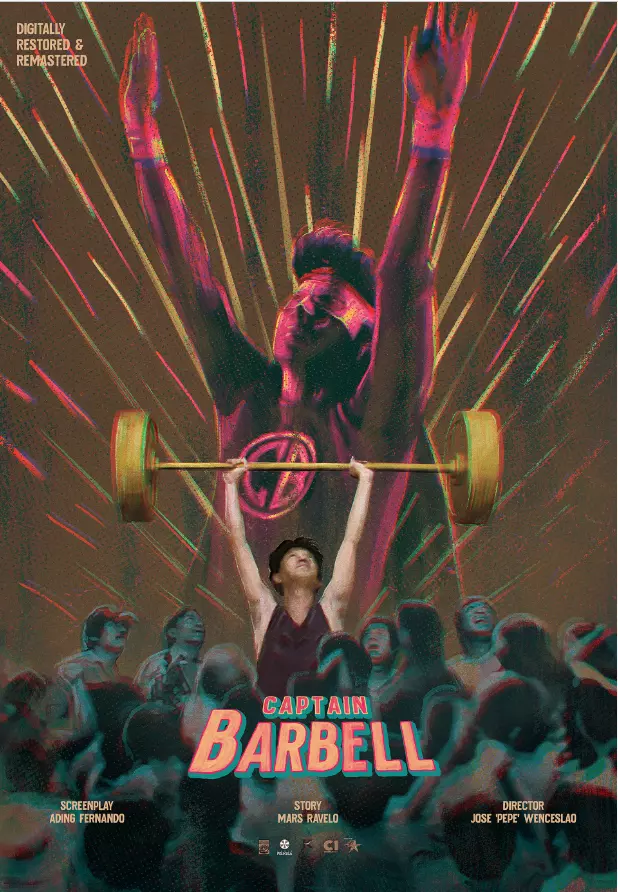 Besana has also been tapped to create and digitally restore or remaster classic films like Jose 'Pepe' Wenceslao's Captain Barbell. The film was originally released in 1973 but the poster gave it a refreshing, modern look.
Misteryo sa Tuwa
In an interview, Besana said that he has an affinity for using negative space in his posters. His poster for Uro Q. dela Cruz's 1984 film Misteryo Sa Tuwa is a perfect example of that. The Philippine period drama and political thriller film is about three men who stole a suitcase from a plane crash site urging greedy authorities to come after them.
Minsa'y Isang Gamu-Gamo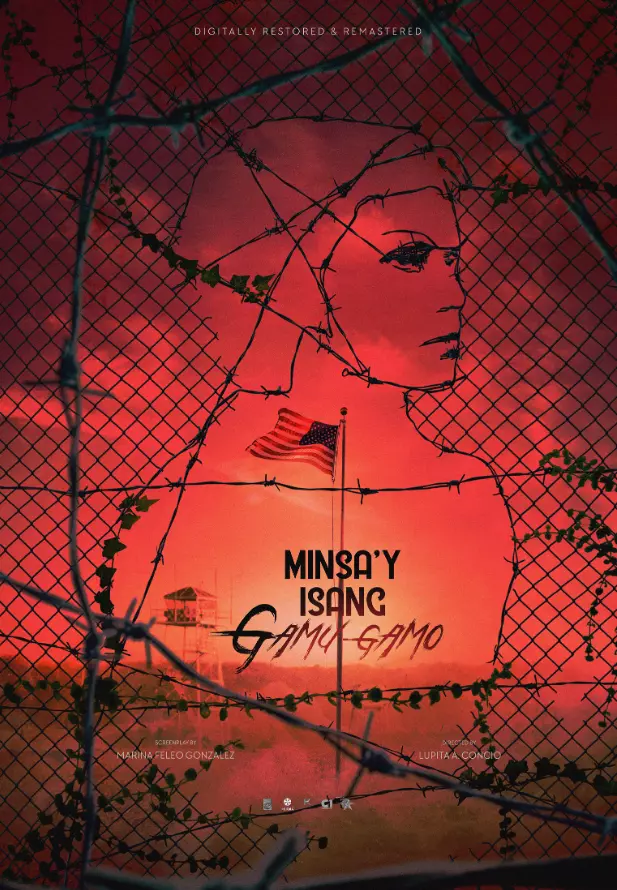 Another creatively stunning poster by Justin Besana for a remastered film is Lupita Aquino-Kashiwahara's 1976 film Minsa'y Isang Gamu-Gamo starring Nora Aunor. Besana created an outline of Aunor's character, the nurse Corazon de la Cruz, with a chain-linked fence. In the movie, Corazon is in pursuit of the "American dream" but this shatters after an American soldier kills her brother. Besana's poster artfully places the American flag in the middle of the character's outline.
Click, Like, Share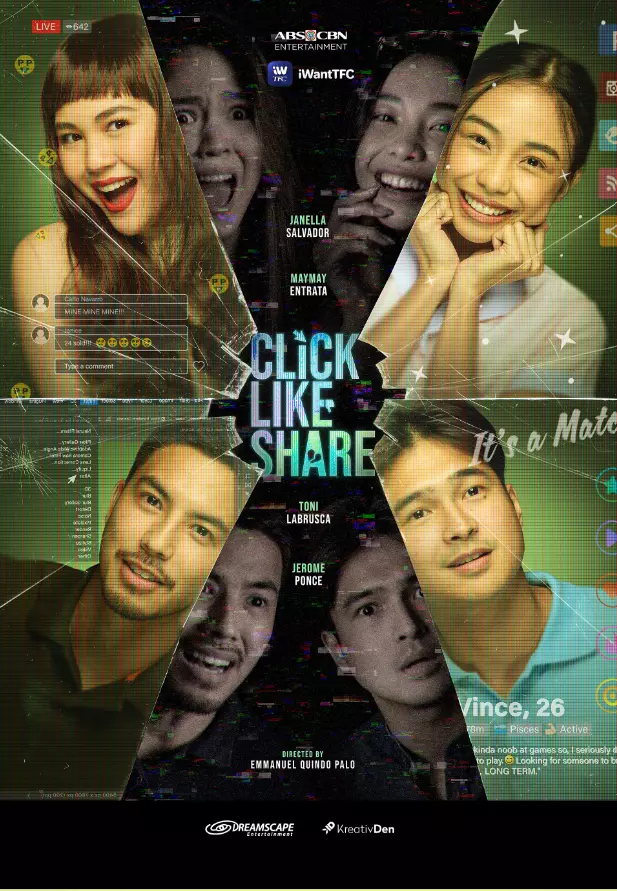 Even though a lot was going on for this poster of ABS-CBN's digital anthology series Click, Like, Share, Besana's poster design balanced everything expertly. We see the actors and actresses — Janella Salvador, Maymay Entrata, Toni Labrusca, and Jerome Ponce — share two sides to their character's personality. On social media, they seem happy but the cracked screen and disturbing expressions underneath tell us otherwise.
Can't have enough of Justin Besana and his poster designs? He has an online portfolio that contains all his works. Scroll through dozens of posters he's made throughout the years. It's simply a treasure trove of artistic inspiration!
Which poster from Justin Besana do you like best? Share your thoughts with us in the comments!
Check us out on Facebook, Instagram, Twitter, TikTok and YouTube, to be the first to know about the latest news and coolest trends!