When we talk about skincare, nothing beats a day with your derma. But when you're too busy (or you know, when you can't go out as often in the middle of a lockdown), you could try some of the beauty gadgets and devices that your favorite Korean drama stars use. We know most of them are product placements, but they actually do wonders to the skin according to reviews. There's a reason your fave Korean celebrities are endorsing them, after all. Check out these K-drama skincare gadgets here!
Massage machine

As seen on Yoon Seri (Son Yejin) in Crash Landing on You
When Yoon Seri came back to SoKor after a long time spent in North Korea, she felt like she aged a lot. So what does she do to feel young again? Her VANAV UP6 Total Skincare Device came to the rescue! This beauty gadget would help you cleanse, massage your face, and get the nutrients into your skin. Get your own here.
LED masks
View this post on Instagram
As seen on Lee Gon (Lee Minho) and a lot of other characters in The King: Eternal Monarch
These masks made so many appearances in this drama that it would be a surprise if you didn't see any of them. The Cellreturn LED mask adapts the technology of light-based skin therapy, which has been proven to help skin health, and makes it compact and portable in this mask you can use at home. It's a little pricey, of course, but if you want to minimize your spa visits, this could be a good investment. Get your own similar and more affordable LED mask here.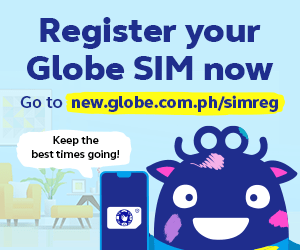 Cleanser

As seen on Lim Jugyeong (Moon Gayoung) in True Beauty
Moon Gayoung's character in True Beauty loves all kinds of cosmetics and beauty gadgets — including this Bubble Pop Cleanser from Vanav (yes, the same brand in CLOY). This cleanser helps you remove makeup and cleanse your skin quickly and gently. Get your own here.
LED beam

As seen on Lim Jugyeong (Moon Gayoung) in True Beauty
Another Vanav product used by Moon Gayoung, this device called SkinBeam uses LED lights to massage your muscles and make your skin look brighter. It has three modes: facial, vitamin C, and decollete. Get your own here.
Eye lift wand
View this post on Instagram
Can't help but sleep late? Make those eyebags go away with this eye lift wand from Love K-Derma. It uses vibration tech to help your skin produce collagen and firm up better. Even Heart Evangelista uses this! Get your own here.
All-in-one device
View this post on Instagram
FOREO's UFO 2 might look small, but it's packed with a lot of functions that could help you take care of your skin quickly and easily. It features thermo-therapy (to soften your skin), cryo-therapy (to firm up your skin), full-spectrum LED light (to rejuvenate your skin), and T-Sonic pulsations (to massage your skin). And you don't even have to spend minutes or even an hour to get it all down. With this all-in-one device, you just need a few seconds. It's convenient but pricey. Still probably worth the investment, if you're a skincare enthusiast. Get your own here.
Air humidifier

As seen in Pinocchio and just about every other K-drama
Yes, a humidifier would help your skin! So don't turn up your noses on those little bowls full of good scents. You know that it's important to keep your skin moisturized, and a humidifier would help you do that easily. You can just turn it on, put on a sheet mask, and rest for a few minutes. Get your own here.
Face roller

As seen on Kim Hyejin (Hwang Jungeum) and Kim Hyerin (Jung Dabin) in She Was Pretty
This classic device is so easy to use that everyone in K-dramaland probably has one. Not only does it help you remove excess fluids from your face and prevent puffiness, it feels so good and relaxing, too! No wonder they do it so often. Get your own here.
Follow us on Facebook, Twitter, Instagram, and Youtube for the l8est entertaining, useful, and informative lists.