April just started and the month is already promising to be a very memorable one for K-pop fans. Some of the biggest acts are ready to release new songs this month, so get your streaming passes and wallets ready!
Astro (April 5)
Making their comeback after almost a year, Astro is set to release their second full album All Yours. Fans expecting a lot of amazing songs as well as world-class stages from Astro.  Fun fact: The members wrote some of the lyrics, which makes this album even more special.
Wendy (April 5)
Red Velvet's fans missed Wendy after she took a hiatus for almost a year to recover from injuries, which is why we're all eagerly anticipating her solo debut this month. Expect Wendy to show another side of herself in her solo debut album entitled Like Water.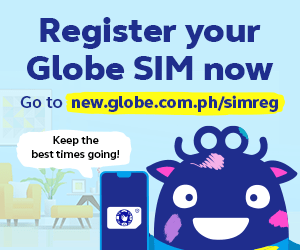 Kang Daniel (April 13)
Fresh off his solo single "PARANOIA", Kang Daniel is getting ready to release more music this month. After successfully releasing two albums, the singer is set to make a comeback this month with his new album Yellow. Fans should expect more amazing music and stages from Kang Daniel.
SHINee (April 12)
After releasing their 7th full album last February, SHINee is set to come back this month with their repackage album entitled Atlantis. The group is set to return with a new track, which they performed at their recently concluded online concert. Fans should also expect more surprises as SHINee gets ready to celebrate their 13th anniversary this year.
Day6 (April 19)
Day6 is set to add another chapter to their "The book of Us" series. The Book of Us : Negentropy – Chaos swallowed up in love will have seven songs that the members participated in composing. Fans can expect to hear more beautifully written and healing songs on this album.
NU'EST (April 19)
Almost a year since their last album, the five-member group is ready to release their second full album. After celebrating their 9th anniversary last month, the group is gearing up to give fans another album full of amazing songs. Their album Romanticize is set to feature songs written by the members themselves.
Enhypen (April 26)
This rookie group is set to make their first comeback this month! The group's second mini-album BORDER : CARNIVAL is set to be released on April 26. Like their debut album, fans should expect a lot of exciting and thrilling music from this young group.
Itzy (April 30)
Itzy fans rejoice! The girl group is set to release their new album Guess Who on April 30. Fans can expect more catchy songs that are sure to make them dance and sing.
Which of these comebacks are you looking forward to hearing? Did we miss your faves? Tell us below!