And just like that, news about K-pop acts —like SHINee's Key, NCT Dream, Red Velvet, WEi, and (G)I-DLE — holding concerts in the country started pouring in as though the pandemic is officially over. But the thing is… it's not. COVID-19 still is a pressing global issue, but we all have to move forward with our lives as we enter the so-called new normal, and that includes attending concerts.
K-pop concerts are on a different level. And we don't mean the concerts you pay to stream on your laptop or mobile device. We're referring to venues packed with fans singing inaudible lyrics and lightsticks glittering in the dark.
This is something we — long-time stans of various South Korean idol groups — can guarantee you, new fans, who took interest in the genre over the lengthy lockdown period. And we're excited for you to experience it!
But, how exactly can you enjoy a K-Pop concert when there's still a high risk of contracting the virus if you go?
Here, we list down eight tips on how you can prepare for your first live K-pop concert during the pandemic:
Secure your tickets remotely
Ticket offices may have reopened, but if the concert you wish to attend offers the option to purchase tickets online, consider buying your ticket from home, especially if you have a stable internet connection. This prevents you from getting exposed to possible carriers of the virus while waiting in the queue or while transacting over the counter.
You may have heard fun stories about fans camping out at malls prior to ticketing day before the pandemic struck, but this time around, we're all better off safe than sorry.
Make yourself aware of the show's safety guidelines.
Safety guidelines are not to be taken lightly, even more so in the middle of a pandemic. Be sure to check the social media pages and websites of the organizers of the concert to stay up to date with the health protocols that will be implemented, and make sure to comply with the rules that have been set.
Practice self-care.
It's important to take care of yourself, most especially on the days leading to the concert. (You wouldn't want to miss it, do you?)
Sometimes, stress, anxiety, and even excitement can manifest into strange physical symptoms, so it would be smart to consult a doctor if you start to feel under the weather before D-Day to rule out anything serious and to seek their advice regarding attending the event.
If the findings show that it would be best for you to stay at home and rest, don't be disheartened and follow the doctor's orders. Be considerate enough not to expose perfectly healthy attendees to infection (if you're infectious, that is), and focus on getting better, so you can see your faves once the opportunity presents itself again.
Don't panic, but never let your guard down.
Not all K-pop fans are based in Metro Manila. Many are living out of the NCR, and if you're one of them, don't ever let your guard down when traveling to the venue.
Whether you're taking a short commute from the surrounding provinces or taking a flight to Manila, always be mindful of your surroundings. Avoid close contact with anybody who is exhibiting obvious symptoms of disease or just seemingly appears unwell. Also, regularly sanitize your hands if a handwashing station is not accessible at the moment.
Choose an accommodation that follows DOT's health and safety guidelines.
If checking in to a hotel or any form of accommodation establishment is necessary, choose one with stringent health and safety protocols in place. You may give your prospective lodging establishments a call before booking to check if their guest handling policies are at par with the Department of Tourism's requirements and recommendations.
Expect sudden changes.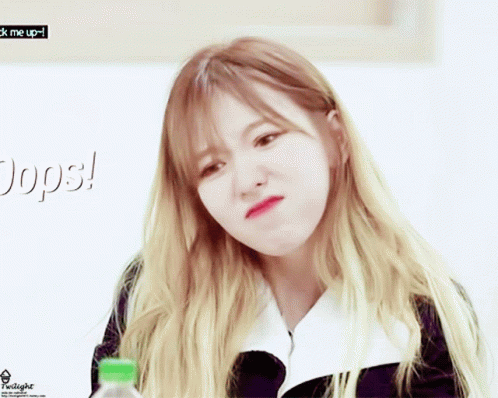 There are so many factors that can cause any much-anticipated concert to be postponed, rescheduled, or worse, canceled during the pandemic. Borders can be closed at any time. Quarantine rules are ever-changing. The coronavirus keeps mutating into new variants. Not to break your heart or anything, but these are beyond our control, so just keep your schedule open and flexible for any change of plans that may come your way.
Prep your arsenal.
You probably already know what you should bring to the concert, but it would always be good to have a checklist of the essentials and anything that will make the concert a safe and enjoyable experience for you. It should, at the very least, include the following:
Your ticket!!! (And other necessary print-outs for admission, such as your line-up sequence if applicable)
A fully-charged mobile phone
A power bank
Your wallet with some cash (although you might want to top up the balance of your choice of banking app before the event for cashless and contact-free transactions)
Extra face masks
Rubbing alcohol or hand sanitizer
Here are items that are completely optional that you might want to pack as well:
Your group's official lightstick
Small banner (large ones are prohibited)
Light snacks
Don't miss out on the fan event!
Fan events make K-pop concerts extra special! From tweaked fan chants to heart-melting fan-made videos, these mini-events are organized to make idols feel the warmest welcome and gratitude from their fans. It's something you wouldn't want to miss, so keep tabs on the local fan clubs' social media pages to stay updated about the grand plan!
Which confirmed K-pop concert are you most excited to catch?