It's been ten years since the first episode of Keeping Up With The Kardashians graced our television sets, and our lives, matter of fact. With 195 episodes and counting, KUWTK has left an indelible mark in pop culture and in our lives (we can't imagine our lives pre-Kardashian, tbh). Thanks to the ever-present cameras in their lives, we've seen some of the best, worst, and controversial moments in the Kardashian-Jenner household. And we can't seem to stop tuning in!
In honor of the show's 10th year anniversary, we rounded up some of the best and most memorable moments from the show that has been our guilty pleasure for the past decade.
Kourtney Being the Voice of Reason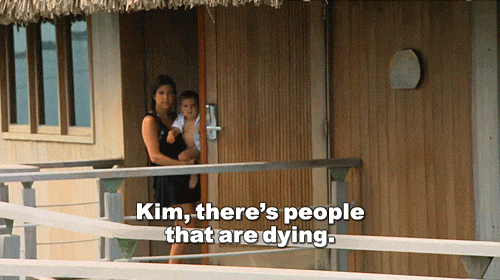 During the family's vacation in Bora Bora back in season 6, Kim lost her $75,000 diamond earrings while swimming. Mom Kris was calming her down, saying that the insurance will cover it. Older sister Kourtney was not having it, and instead made one of the most sensible statements in the show's history.
It's Me, Todd Kraines!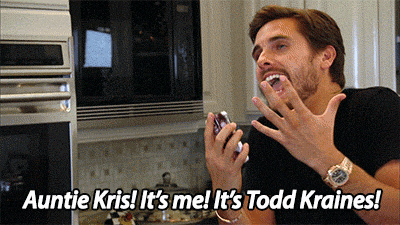 One of the funniest and most memorable moments of the show was the ongoing Todd Kraines prank setup by Scott impersonating the real Todd Kraines. Scott had us laughing every time his Todd impersonation comes to life.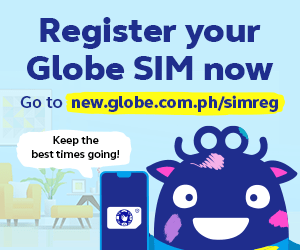 When Selfie is Lyyf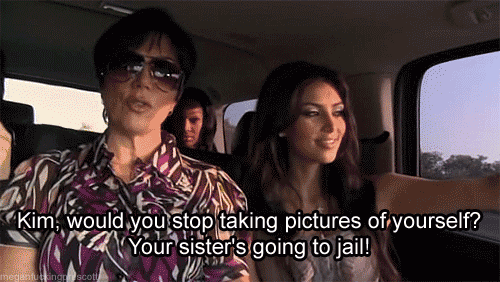 Back in season 3, Khloe was arrested for violating probation (Khloe was arrested for DUI in 2007). While the family was on their way to drop off Khloe, Kim was taking photos of herself during the car ride. Annoyed, Kris calls her out and sets her priorities straight.
Kimye's Engagement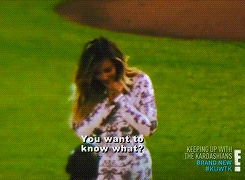 After her disastrous 72-day marriage, Kim started dating rapper Kanye West in 2012. The two became engaged on Kim's 33rd birthday, with West proposing at San Francisco's AT&T Park, as seen on the show's 9th season.
Kris Jenner as the Most Supportive Momager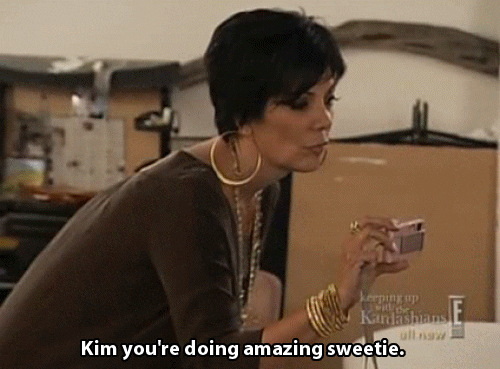 During the show's first season, we were introduced to momager Kris Jenner; and in one of the show's most iconic moments, Kris can be seen taking pictures of Kim with nothing but diamonds and pearls for her Playboy shoot. We felt like Kris deserved her own list to acknowledge her greatest works, so we made her one here.
Kim's 'Ugly' Crying Face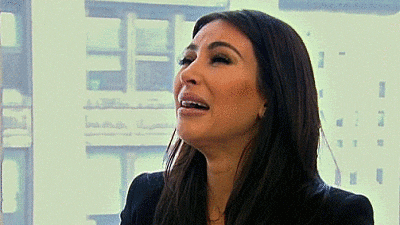 Throughout the show's ten-year run, drama is what you should expect to see on every episode; and with drama comes crying. Lots and lots of crying. We can't help but laugh (sorry, Kim!) every time Kim cries because of her 'ugly crying face', according to Kourtney.
Let the Lord Be With You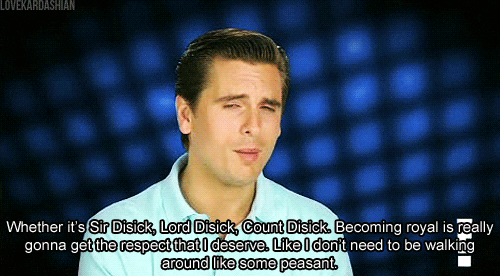 Honorary Kardashian member Scott Disick became obsessed with royalty during a trip to London in season 7. Eager to be royalty himself, Scott purchases his 'own' title (on the internet, where else) and is now known as Lord Disick.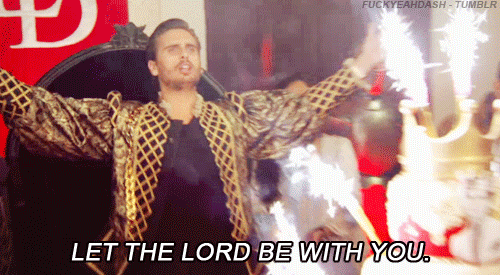 Kim's 72-Day Marriage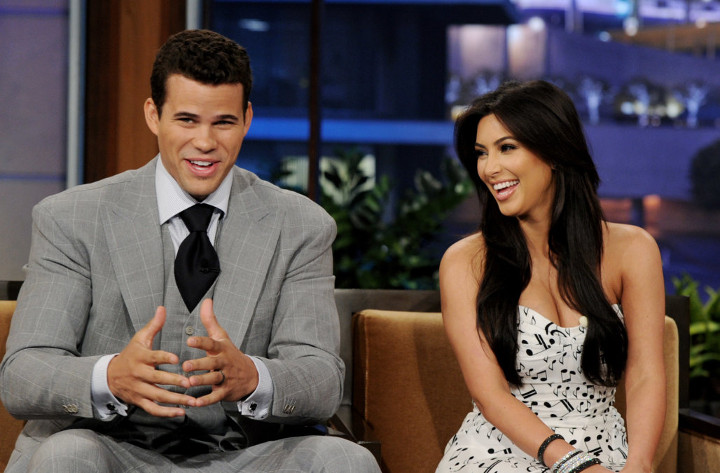 Yes, that happened. After a lavish televised wedding, Kim and basketball star Kris Humphries filed for divorce after just 72 days of marriage. Kim's alleged former publicist made several accusations, stating that the whole marriage is staged and is a ploy to generate more money. We only have one gif for that:
What were the most memorable moments for you? Share them with us below!

[/whole] [/row]