Happy Keanu is the best Keanu, imho, and we're all for it when he recently went public with the sweetest news about his dating life.
Keanu Reeves has a girlfriend!
Last weekend, Keanu reeves was spotted holding hands with the enchantingly silver-haired Alexandra Grant, a visual artist who has been his longtime friend and collaborator.
It sparked a debate about Hollywood dating dynamics.
While most of the Internet swooned and left it at that, some pop culturists pointed out that Hollywood's power dynamics are very clear. Men get awarded the Nobel Prize for doing the bare minimum, and women are shunned from stardom as soon as they reach 40, or even just look like it.
Keanu Reeves is trending because he's decided to date a woman, artist Alexandra Grant, who is within his age bracket.

She is 46 and Keanu is 55.

It also says a lot about how women are treated that so many people are stunned that a woman over 40 wouldn't dye her hair. pic.twitter.com/zHHo2GMzbx

— Yashar Ali 🐘 (@yashar) November 5, 2019
Most took time to shoot down those who off-handedly commented and scrutinized Alexandra's appearance, specifically her gray hair and the fact that she looks way older than Keanu (She's actually nine years his junior).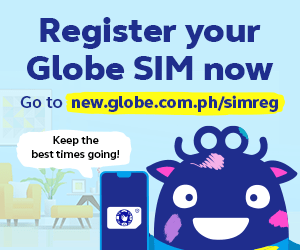 But we really shouldn't rob Keanu of his happy moment.
It is, of course, important to discuss the fact that Hollywood's got double standards, but that doesn't mean we can't be genuinely happy for the guy.
I mean, how could you not be happy for the most wholesome man in the world? Especially at the height of the Keanaissance?
He's kept a low dating profile for the past decade.
Aside from some reports of brief romantic endeavors and a secret mutual crush on Sandra Bullock while they shot "Speed", he's been attending Hollywood events solo. Until last Saturday of course.
Although, it's been reported that he hasn't really been keeping it a secret either. Alexandra and Keanu have been spotted around art events and just going around LA for years, but their red carpet debut was what made fans really notice because it's the first time he's gone public about his dating life in over a decade.
It's partly because of his tragic past.
He's known to be extremely private about his life outside the limelight, aside from lovely stories about his lifestyle of kindness. There's an entire account on Twitter dedicated to Keanu's good deeds.
On the other side, we know that Keanu has had it rough. The meme of Keanu eating a sandwich alone resonated beyond our own interpretations of it, but also because of Keanu's past. In 1999, he lost his still-born daughter Ava and wife Jennifer Syme. He held his sister's hand, Kim, through a ten-year battle with leukemia and has been giving back to cancer cure research ever since.

But what matters now is that he's in a better place.
Keanu said in an interview, "I don't want to flee from life. I know the beauty of it." Though he has stared death in the face and carried that grief with him, he doesn't let it change him. (Maybe also literally, cause we're still trying to figure out if he's actually immortal or not.)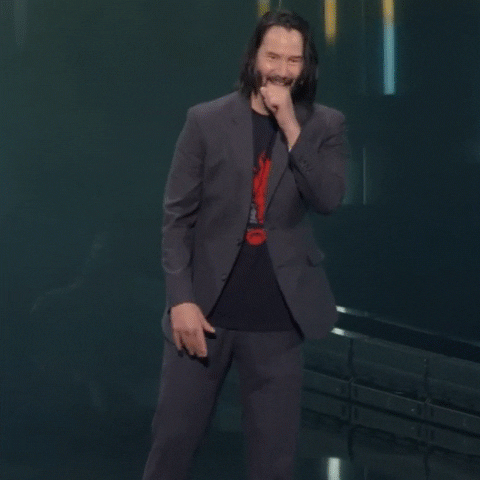 His sincerity is what made Keanu one of the most revered people in the world, and his wide fan base (spanning from gamers to cinephiles to just about anyone who's met him) is no doubt overwhelmed by the light that is touching Keanu's life now.
They're a match made in heaven.
Keanu and Alexa met when they worked together on two books, "Ode to Happiness" and "Shadows", where they were writer and illustrator respectively. They eventually founded X Artists' Books, in hopes of putting out more books like theirs.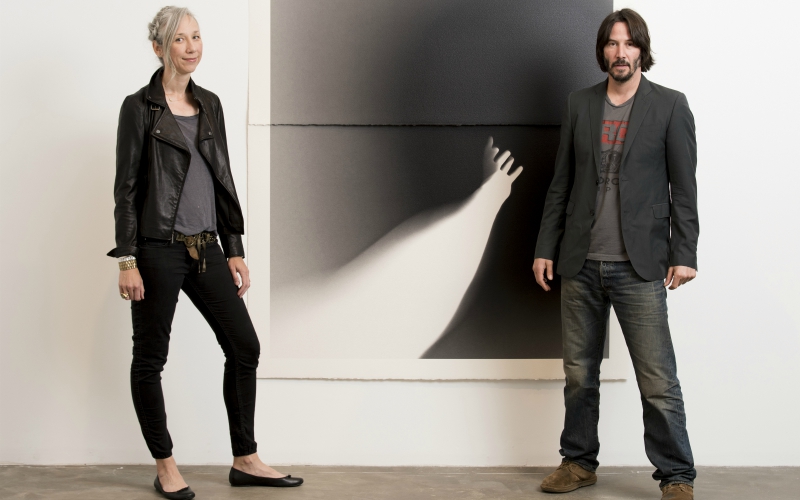 Aside from the fact that they look amazing as protagonists for a Blade Runner spinoff, it seems that they connect really well on the intellectual and artistic level.

It is truly heartwarming to see him this happy.
Their chemistry shows in the now-famous photograph of them at the LACMA, and we're all just as head over heels as they are with each other.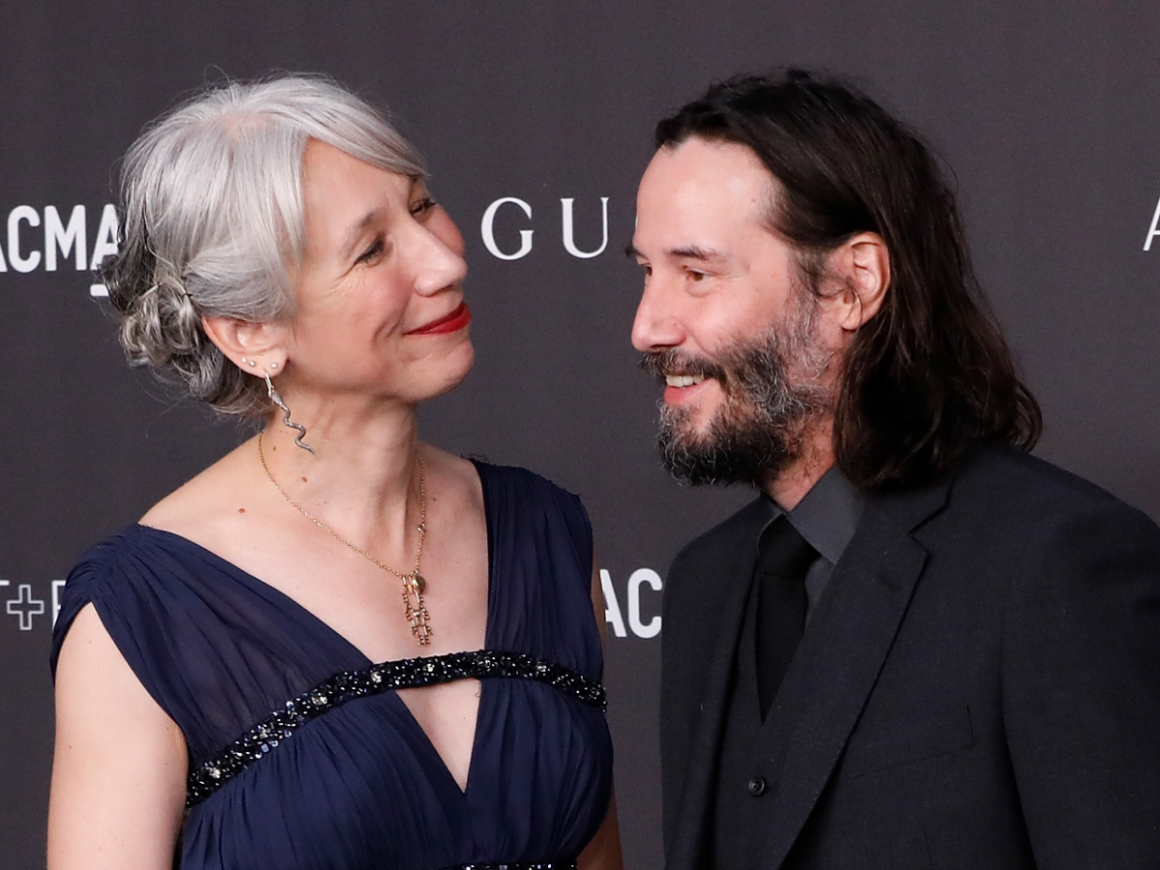 We love Keanu, but we love Alexandra more for making him happy.
Are you happy that our Internet boyfriend has found his match? This is a trick question, the answer is yes.