4. Kids aren't becoming over-sensitive.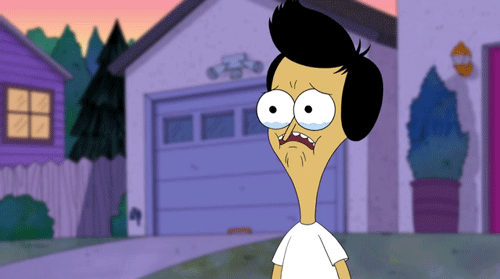 What We Say: "Eh, toughen up. When I was a kid, I was bullied too, and you didn't hear me crying about it on Facebook."
The internet has been a game-changer, but it did not conjure up  things that didn't exist (aside from Rule 34 Porn) out of thin air, least of all sentiments against things that hurt people. We have always had issues with bigotry, bullying, discrimination and all sorts of stuff. It was just that back then, we didn't have the internet as a platform to denounce all this crap, or we were too busy fighting a war to worry about being laughed at for being too dark-skinned. This doesn't mean these things didn't exist back then.
The Realization: Kids can't be "more rude" and "more sensitive" at the same time, especially if they're all being namby-pamby SJW's about it. At this point, it becomes clear we are just projecting our frustrations on the next generation.
3. Kids aren't "forgetting" God.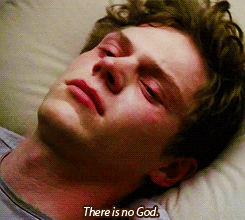 What We Say: "When I was a kid, it was unthinkable to be an atheist."
It is indeed a trend to notice that many people currently do not identify as religious in any way, possibly more than ever since after the middle ages.  But there is no direct correlation between a lack of religiosity with a lack of values. If anything, a non-religious person would have a stronger set of core values, because no threat of hell or damnation established these values. They were established by choice, not by psychological duress.
The Realization: Kids today may be more open idea to the possibility there is no God, but that doesn't mean it gives them an excuse to be horrible people.
2. Kids aren't becoming raging drug addicts.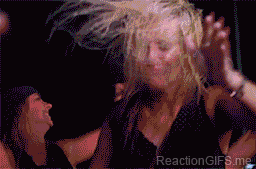 What We Say: "Oh, come on. These kids need to take responsibility. They took drugs. Period. When I was a kid, I didn't do drugs."
First of all, did you realize that some of these so-called kids are in their mid-30s, meaning they don't even qualify as millennials anymore? Secondly, not only are people less inclined to do drugs nowadays, but they're also more likely to do stuff we used to think were just "geeky," such as play video games. NBA players would rather play NBA 2K16 on average than go on a bender while club-hopping, and that's a good thing. These so-called distractions don't distract kids from the things that matter, but from the things that could be worse.
The Realization: The 60s was all about weed, the 70s was about psychedelics, the 80s loved its cocaine, the 90s was all about the Ecstasy. Today's drugs were also yesterday's drugs.
1. Kids didn't fail us: we failed them.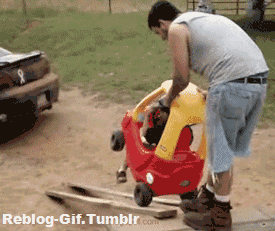 What We Say: "I shudder to think that this is the next generation we have raised."
We. Have. Raised. Those are the key words, and any shortcoming, anything horrifically wrong about these kids is a direct product of our shortcoming.  The fact is  that we have not accounted for perhaps the biggest difference during "our" time and "their" time: social media.
The Realization: Social media may indeed be the great equalizer, but so long as the right to be forgotten is not a reality, it also means any of the stupid things kids do these days, whether or not they are worse than what we used to do when we were kids, will be there for all to see for as long as the internet stands. While some of us may have eaten paint when we were kids, we didn't have a YouTube video depicting us doing just that. And whenever these things happen, is it not on us primarily for not giving them the necessary tools to deal with it?
We can talk a big game about personal responsibility and all that, but how many times did we blame our parents, too? The Generation Gap Myth can only end when we acknowledge that most of it is artificial and plainly generated by fear-mongering.
What are your thoughts on the generation gap? Sound off in the comments below!