How much was your allowance back in college? Kisses Delavin recently trended online for sharing her baon during her The Purple Chair interview with Boy Abunda. The Miss Universe Philippines candidate said that when she was still a college student at the De La Salle University, her parents would give her a daily allowance of P1,000. Of that, she'd only spend P100 a week. Netizens were flabbergasted. How can you spend only P100 a week when you've got transportation, food, and school materials to pay for? Here's how everyone reacted to that interesting tidbit.
Siomai rice 4 lyf

Senyora said what everyone else was thinking. Siomai, after all, is an important food group when you're a college student. That and KFC's Hotshots.
To be fair, Kisses' statement wasn't said in an arrogant way. She was recalling how her parents were such hard workers that she quickly learned the value of money. When she talked about her P1,000 baon and how she spent it, it was in the context of how she was culture-shocked that the prices of goods in Manila are higher than in her hometown, Masbate. This is why she practiced putting a tight rein on her money.
"I always eat at home. It's an adjustment na you have to consider your friends din but I always make sure I don't spend too much." Kisses also mentioned that her condo at that time was near the entrance of DLSU so she really didn't need to spend on transportation.
Worded math problems lv 1000 😂 #KissesDelavin pic.twitter.com/cs5veXSWYi

— Sskait (@sskaitcomics) September 12, 2021
Everyone knows if you cut college students they bleed Paotsin siomai rice.
Kisses Delavin's baon is better than hazard pay
Ah, dark humor.
John Steven Soriano a.k.a. Nurse Even took the opportunity to reference healthcare workers' need for hazard pay. Netizens left comments saying the hazard pay they got was not even 1/4 of the beauty queen's allowance. Some also said that P1000 is double the minimum wage per day (P537).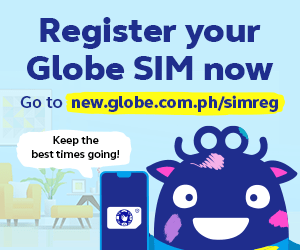 Magkano baon mo?
P50/day kasama na lunch, meriyenda, photo copy, ambag sa thesis, LAHAT NA!
Iyacc.
Which era was this?
Many questioned which school year Kisses attended for her to be able to justify a P100 a day spending. Singer Bullet Dumas left a comment reminiscing how P100 can help a typical UP student get through the day. He even included a comprehensive breakdown:

Someone even went farther back in time to the late 80s and declared P100 a day was an impossible feat. Pancit canton, Coke, and apple pie at Gary's would cost them P100. And that sounds like a decent meriyenda — what about legit meals?

A student from DLSU Manila (so they said) also piped in and said that the pritong bangus in their university canteen costs P95. If Kisses were to have that, Monday pa lang ubos na baon n'ya!

Labag sa kalooban
You had to haggle with your parents every year to increase your allowance. They added P10.
Totally feasible?
And yet there are still those who think that P100 a day is totally feasible. In fact, they also did it back in college.

Now that really does sound like the same situation as Kisses. Having an apartment a stone's throw from the university means you don't have to spend on transportation plus packed food every day takes care of your meals.
Something you shouldn't share

While some netizens had fun turning the whole thing into a meme, others are looking at the situation with furrowed brows. Some think that Kisses sharing her bountiful allowance is a socially tone-deaf move in "the middle of the worst economic crisis of our lifetimes."
The real issue
But if we're going to be concerned about something, let's be concerned about the important things, right?
What do you think of Kisses Delavin and her baon? Share your thoughts in the comments section!
Check us out on Facebook, Instagram, Twitter, and YouTube and be the first to know about the latest news and coolest trends!