Summer is on its last legs and it will be gone after a few more weeks. Did you tick off a lot from your binge-watch list yet? Don't let the season pass by without binging on some of the best Korean dramas today! Here are some recommendations:
Another Oh Hae Young
No. of episodes: 18 + 2 special
This hilarious drama about mistaken identity may sound a bit contrived, but once you start watching it, you'll easily get hooked.
It tells the story of a 30-something sound director, Park Do Yung (Eric Mun) who ruined a girl's wedding by making the fiancé bankrupt enough to dump the girl. The reason? He's actually mistaken the poor girl as his former fiancé just because they bear the same name: Oh Hae Young. Things got more complicated when Park Do Yung and the wrong Oh Hae Young started to become close and form a relationship, of course, without her knowing the truth.
I know what you're thinking—sounds cliché—but it wouldn't get past  the 16 episode limit of typical Korean dramas if it wasn't that good.
Cheese in the Trap
No. of episodes: 16
If you see a lot of gifs and memes of Kim Go Eun plus the "sweg" couple (Nam Joo Hyuk and Lee Sung Kyung), they're most likely from the drama Cheese in the Trap. A heady mix of fun comedy and heavy drama, it tells the story of Hong Sil (Kim Go Eun) and her complicated relationship with Yoo Jung (Park Hae Jin), her kind senior who actually has a dark side. Warning: you will, for sure, invest a lot of emotions on this one.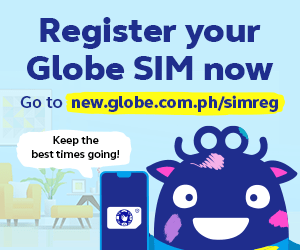 The Legend of the Blue Sea
No. of episodes: 20 + 1 special
A fantasy drama with Jun Ji Hyun playing as a mermaid and Lee Min Ho as the lead actor? We couldn't ask for more! Legend of the Blue Sea focuses on reincarnation and fate of a human and a mermaid who fell in love with each other twice—first was during their past life, which turned out to be ill-fated. Now that they meet again, they try to go on with their lives despite the problems and conflicts. But apparently, all  signs  show that they're bound to have the same fate as they did in their past lives.
Moon Lovers: Scarlet Heart Ryeo
No. of episodes: 20 + 2 special
Scarlet Heart Ryeo is a time travel story where a 21st century woman, Go Ha Jin (IU) wakes up one day in the year 941 inside the body of a young woman named Hae Soo. She meets Wang Dynasty's royal princes, and she got romantically involved with the two of them: Wang So (Lee Jun Ki), the fourth prince, and Wang Wook (Kang Ha Neul), the eighth prince.
There'll be a lot of crying until the end of this drama, so be sure to watch Lee Joon Ki's cover of Twice's TT once you've finished it. You know, to make you feel a little better (or not).
Love in the Moonlight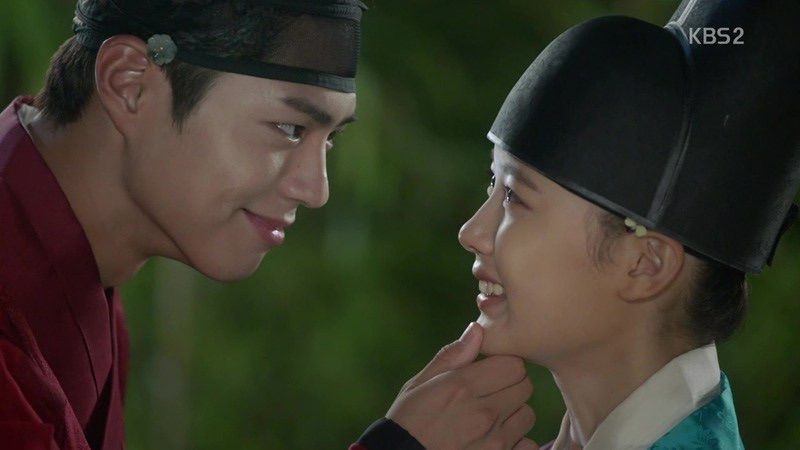 No. of episodes: 18
If you think Korean writers are done with gender bender plots, newsflash: they are not about to let go of that device—at least not yet. Love in the Moonlight, the latest addition to the gender bender Korean stories, has a plot that somewhat resembles  Sungkyunkwan Scandal. Its sageuk setting and charming characters are truly enticing to watch, and despite its political elements, it's light, fun and will tug at your heartstrings.
Strong Woman Do Bong Soon
No. of episodes: 16
Strong Woman Do Bong Soon is a must-watch if you want a feel-good vibe void of the stress brought about by complicated plots. This drama is about an extraordinary woman named Do Bong Soon (Park Bo Young) who became a bodyguard to a rich heir Ahn Min Hyuk (Park Hyung Sik) due to her inherent superhuman strength. She doesn't want it, though; she prefers to be a slim and attractive woman, which is the ideal type of her crush, Police Officer In Gook Du (Ji Soo). A mix of feminism, comedy and young romance, you will find Park Bo Young and Park Hyung Sik's love team adorable and irresistible. And oh, did we forget to mention that there are a lot of bromance moments here? Yet another reason to watch!
Weightlifting Fairy Kim Bok Joo
No. of episodes: 16
Trust me when I say this drama will make you feel in love—and not just with its lovable characters. Remember the first time you had a crush? That first time you felt the butterflies in your stomach? This drama will definitely make you remember just that.
"Weightlifting Fairy Kim Bok Joo" tells the story of Bok Joo (Lee Sung Kyung), a sophomore weightlifting student who dreams of becoming an Olympic medalist, and make her father, a former weightlifter, proud. She meets Joon Hyung, the charming student from swimming class who she eventually became friends with. A story about chasing your dreams, keeping your friends and finding love, WFKBJ is a truly heartfelt drama  that will make you feel good about being in love.
Goblin (Dokkaebi)
No. of episodes: 16 + 2 special episodes
Call it mainstream, but Goblin is definitely worth the hype—it set the bar high for quality Korean dramas. Everything about it is just beautiful—the script, music, cinematography and of course, the actors. Gong Yoo plays the titular role Goblin, who, in the story, needs to find his "bride" to draw out the sword in his chest and end his immortal suffering. He then meets Ji Eun Tak (Kim Go Eun), a bubbly high school girl who has the ability to see ghosts and has the possibility of being the Goblin's bride. Of course, there will be a lot of other quirky characters and complicated moments through the course of the series and trust us when I say that you'll definitely feel serious withdrawal symptoms after watching it. Amirite, Anne Curtis?
The drama won the Grand Prize in the recent Baeksang Arts Awards (FYI, Korea's answer to the Golden Globe Awards), and it's a well-deserved win.
Which drama is your favorite? Tell us in the comments section below!