Can you believe that after making us get so attached to their characters, the cast of It's Okay to Not Be Okay just left us like that? We still have so many questions, from how Ko Mun Yeong's mom survived to what Moon Sang Tae's next book is all about to what happens to the lead couple's travels. But for now, we only have the cast's old Korean dramas to curb our separation anxiety. Here's what you should watch if you badly miss the cast of It's Okay to Not Be Okay like we do.
My Love From The Star
Kim Soo Hyun, who plays male lead Moon Gang Tae, has quite the extensive filmography under his belt. In My Love From the Star, another K-drama that made waves in with the Filipino audience, he plays Do Min Joon, an alien with the perfect appearance and enhanced physical abilities who got stuck on Earth hundreds of years ago and ended up entangled with eccentric actress Cheon Song Yi (Jun Ji Hyun). Bonus: he has a close friendship with a human named Jang Young Mok, played by actor Kim Chang Wan who is also the hospital director in It's Okay to Not Be Okay.
The Producers
In contrast to his character in My Love From the Star, Kim Soo Hyun's next project features him as a young aspiring producer named Baek Seung Chan who's a little shy and definitely still learning the ropes of his new job. He primarily joined the production team to get closer to his crush, who is an employee there.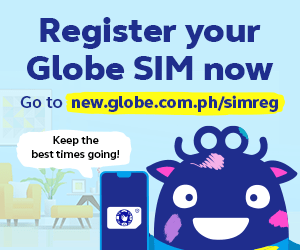 Moon Embracing The Sun
This historical K-drama follows the love story of King Lee Won (Kim Soo Hyun) and a noble-turned-shaman named Wol (Han Ga In). They met as kids, and Lee Won made Wol his crown princess until tragedy struck and they were separated for years. Just a heads up — it wouldn't be until a few episodes in that you'll see Kim Soo Hyun!
According to K-Drama Fans, These Oppas Are the Best Kissers
According to K-Drama Fans, These Oppas Are the Best Kissers
Bianca Katipunan | Aug 01, 2020
Save Me
Seo Ye Ji may be one of the last to join the acting industry among the cast, but there's a reason she was cast as the female lead — you can already see how good she is in her work as Ko Mun Yeong. Another K-drama where she showed her acting chops is Save Me, where she plays Im Sang Mi, a young lady who gets trapped within a religious cult after her family moves to a small town. This one definitely isn't for the faint-hearted.
Lawless Lawyer
In Seo Ye Ji's more recent work Lawless Lawyer, she stars as Ha Jae Yi, who usually works with high integrity but unfortunately got suspended after she assaulted a judge. She joins Bong Sang Pil (Lee Joon Gi), a former gangster turned lawyer, to form the Lawless Law Firm.
Touch Your Heart
If you miss Moon Sang Tae, there are a lot of K-dramas under actor Oh Jung Se's belt. He's mostly a supporting character, but you can see the range of his acting capabilities in all the roles he plays. If he is an autistic older brother in It's Okay to Not Be Okay, Oh Jung Se turns into the biggest fanboy in Touch Your Heart to the point that he'd let his idol actress Oh Yoon Seo (Yoo In Na) intern at his law firm.
Romance Is A Bonus Book
Are you wondering who's in this K-drama? You probably recognize Jae Su (Kang Ki Doong) as one of the new employees of the publishing house, Park Hoon, a character who is as talkative and as eager to help as Jae Su is. Another character to watch out for is another new employee in the publishing house, Oh Ji Yul played by actress Park Kyu Young, a.k.a. Nam Joo Ri, the nurse who turns adorably honest when drunk. She has waist-long hair in Romance is a Bonus Book, so she might not look as familiar as Jae Su.
Weightlifting Fairy Kim Bok Joo
You might've found it hard to dislike Head Nurse Park in It's Okay to Not Be Okay, but that's probably because you recognize her as the caring and supportive assistant coach Choi Sung Eun of Kim Bok Joo. Yup, that's her. Watch Weightlifting Fairy Kim Bok Joo to erase all the wrongdoings of Head Nurse Park in your mind.
What other K-dramas do you think should be on this list? Tell us so we could get over our sepanx.