Just when you think K-Pop and K-drama are enough to get you hooked into the South Korean culture, these aesthetic AF vloggers will make you think twice. Deviating from the usual popular vloggers who talk in front of the camera, this group of content creators is known for their healing and silent vlogs.  Instead of following the usual vlog format, they focus on recording their simple daily lives and it's just very relaxing to watch. Who would've thought that this niche of vloggers exists? They don't even have to show their faces to make great videos!
If you're looking for more videos that will make you feel relaxed during your downtime at night, these Korean vloggers will be your next favorites:
Deemd
Live your international student dreams through Deemd's videos. She records her university life and her living alone series when she went to China and London. Honestly, how does one handle living alone in an entirely new city? Deeemd's based in South Korea now juggling between her last days in university and her part-time job at a café.
Ondo
As she calls it, Ondo likes to record her simple life. She loves to record her daily life cooking, doing hobbies like arts and crafts, baking, and recording moments with her adopted cat Greeny. She also recently opened a bookbinding studio with her friend, which you might want to add to your Seoul bucket list when travel is back to normal again.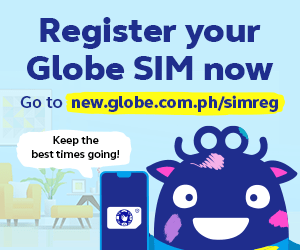 CozyDay
If Adorable Home would be lived IRL, it'll definitely be this couple minus the pet cats. Cozygirl and Cozyboy share their life through their vlogs fondly named as CozyDay. From moving houses, decorating their space with cute trinkets, and enjoying meals, everything they do together is just too adorable.
Turn Your Room Into Your Fave K-Drama Bedroom With These Chic, Cozy, Minimalist Inspos
Turn Your Room Into Your Fave K-Drama Bedroom With These Chic, Cozy, Minimalist Inspos
Meryl Medel | Nov 27, 2020
Sueddu
Certified homebodies can definitely relate to Sueddu's videos. From the way her videos are filmed, you can tell that she's really a filmmaker. Managing your time as a freelancer can be tough, but you can learn a thing or two from how Sueddu handles her time; from following routines to get out of a rut or simply enjoying her coffee by the window.
Haegreendal
With over 1.9 million subscribers, Haegreendal is a gem when it comes to healing vlogs. She's a stay-at-home mom who shares traditional Korean recipes she learned from her mom, home living hacks, and moments with her family. Combined with gentle acoustic music and crisp shots of nature and her home life, Haegreendal's videos will make you feel like you're watching a movie.
Jihyunkkung
If you're watching Jihyunkkung's videos at night, make sure you'll grab a snack because you'll definitely get hungry from watching. She records her university life not with the usual study vlogs but with her meals. You can tell she's a great cook with all the dishes she makes! Her vlogs are even made more soothing because they're just pure ASMR cooking sounds, which everyone clearly enjoys as her uploads have at least a million videos each.
Jieun
Jieun's videos are a treat for everyone who's obsessed with Korean room interiors. If you've been making several boards on Pinterest for inspo, you can find more with Jieun's home, especially if you're working with tiny spaces.
Where to Buy Pieces to Complete Your Korean-Inspired Room
Where to Buy Pieces to Complete Your Korean-Inspired Room
Ina Louise Manto | Jan 12, 2021
SuzInne
If you want to learn how to be productive or simply want someone playing in the background as you ~try~ to be productive yourself, SuzInne's videos are the best for you. Some of her most popular videos include hours-long study with me sessions! Aside from these real-time recordings, she also likes to record her daily life as a student. Her home is aesthetic AF too!
Have you seen other Korean vloggers with relaxing content? Share your faves below!