It has been a couple of weeks since Queen of All Media Kris Aquino suddenly announced her engagement with former Interior Secretary Mel Sarmiento. Despite Kris' public life, the couple keep details of their relationship largely private, but they did give us some glimpses into their uber kilig everyday life. These are some of the cutest moments that Kris and Mel have shared about their relationship:
The first hint
In August, hints of a new beau in Kris' life first came out when she shared a simple greeting for a then-anonymous special someone in her life. "Thank you for coming into my life… Happy Birthday!" the photo on Instagram read. "I thought long and hard whether to upload this, because I know what kind of speculation I'll be starting . . . he is deserving of this birthday greeting that all of you are now seeing (care bears na kung anong iisipin ninyo) BECAUSE for me he is #special. 💛" the actress added in the caption.
View this post on Instagram
The next day, Kris received a large bouquet of roses as thanks for the birthday post. "Thank you for wanting me to be happy," she said in the caption. "This time, I feel even Noy in heaven will finally approve, siguro naman because we'd never have met had it not been for him."
After this series of posts, speculations about Kris' love life abounded, and a lot of names came up, including Mel Sarmiento's.
An awkward yet adorable announcement
Last October 24, the couple announced their engagement through a cute video with the two of them bickering over how to actually deliver the big announcement. They even decided to do a second take, albeit they went with the original one.
View this post on Instagram
"To my best friend and the man I said yes to spending the rest of my life with," started Kris' dedication to Mel. "Thank you for, as Bimb said, loving me for me, with no agenda, and for being just an overall good and patient man. It's unreal how much more calm and peaceful I feel now that you're here…. We agreed, what's personal shall remain private so hanggang dito lang ang puwede kong ma-share. Except I guess to say as much as I am proud to be an Aquino, looking forward na kong maging Sarmiento."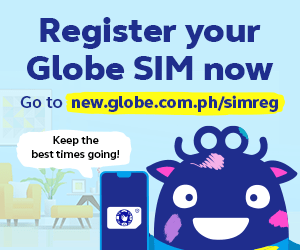 They know how to compromise
View this post on Instagram
The couple mostly had the details of their relationship under wraps, other than what Kris shares on her social media accounts. Which are also pretty minimal. But Kris and Mel did do one casual interview together with her son Bimby to talk about their relationship on Kris' IG TV.
In the video, she explained that she convinced Mel to do the interview with her to share their story with her supporters, because "you all saw me growing up, so yung journey namin, we also had to share." Kris said Mel agreed, but he asked her to have their next video be about the wedding already, and she easily agreed. "That's how much he has changed me — I now know it's not all about me, it's definitely a give & take, and it really should always be about us."
It all started with a (sudden) kiss?!
According to the couple, they've known each other since 2015 after Kris' brother Noynoy introduced them to each other. But it was only earlier this year that they got to know each other more romantically.
When Bimby asked how Mel "made moves" on his mom, Kris jokingly said, "Bimb, out of the blue, he just kissed me . . . And then I asked him, 'For someone so shy, paano mo nagawa yun?'"
While she did say this in jest, it was pretty surprising given the few details she said about their encounters over the years. Kris described Mel as "speechless" whenever they would cross paths during her brother's presidency. Mel defended himself and said he was simply "starstruck" since he had a "crush" on her even back then. Awww! The love story has been years in the making!
The relationship is family approved
Both Kris and Mel already have kids from previous marriages, but each of them got the approval of the other's children.
Kris said that Bimby actually played a big role in her saying yes to Mel's proposal. She liked that Mel adores Bimby and that Bimby really likes him, to which her son agreed: "Yeah, of course! Tito Mel's cool!"
She also recalled Bimby's insightful words, saying it really stayed with her: "Mama, you must really love him, because you've always said na 'In this house there can only be one drama queen, but you let him get away with it and allowed him to be the drama king.' So the fact that you allowed him to do that means you really love him."
View this post on Instagram
Mel's two sons also got Kris two thumbs up. The actress shared how the boys thanked her, saying they've never seen their dad as happy as he is when he is with her.
Drew Sarmiento, Mel's nephew, also commented on one of Kris' videos: "It really is true, we haven't seen Uncle Mel this happy in such a long time. It's nice seeing him smile and blush this way. Uncle Mel has always been quite private and shy. A man of a few words but when he does talk, he speaks with so much depth and substance. Our family is just ecstatic and purely happy seeing Uncle Mel happy."
Fancy first date with fast food
A few days ago, Kris shared a slideshow of photos of a wedding she attended. It included a photo of what she considers the "first date" of her and her fiance, where they dined in a famous fast-food restaurant in their formal wedding attire. According to Kris, it was their first date because it was the first time the couple ate out together. Cute!

She added that her fiance and the people who saw them were pretty amused by her after she said that she felt good being a "normal, regular person." One of her companions teased her saying that no regular person goes to a fast-food restaurant in a gown, but she only said, "walang basagan ng trip."
The fiance's protective!
Kris has always been in the spotlight, which means a lot of people, whether they support her or not, feel like they're entitled to comment about her life. Such is the case of a certain netizen with username pennywise_not_so_wise, who commented on Kris' post about their fast food date saying the couple would just separate in the end.

This captured the attention of Mel, who firmly rebuked the comment and defended his fiancee. "I said in Bimb's interview, I will spend the rest of my life with [Kris], kaya yung paghihiwalay (so a separation) is not going to happen. I love her very much," Mel said in a comment using Kris' Instagram account.
This isn't the first time he replied to trolls and bashers in the comments section of Kris' posts. He already slammed a different netizen in Kris' birthday greeting post for calling the actress "narcissistic." So you can be sure that her fiance is definitely a knight in shining armor.
And all the little things
They are pretty lowkey, but it seems Kris can't help but share her happiness even through little ways on her social media. In one post, she referred to her fiance as "Mel aka my Babe," which is just too adorable!
View this post on Instagram
And despite the privacy of their relationship, when they do show their affection in public, they do so with much sincerity and passion. Just look at the interview with Bimby when the couple gave a message to each other.
Kris had a lengthier one, "It really mattered to me that the man who I would end up with will also really love Bimb, because really for so long it's just been [Bimb and I]. And the fact that you showed me talaga na, with no hesitation, that you're ready to step in, and the fact that you try your best to make me happy, and I really feel how much you love me. That's why, parang ang tanga ko na kung pakawalan pa kita."
Meanwhile, Mel kept his message simple yet sincere: "Aalagaan kita, at kasama mo ko ko sa buong buhay mo."
Grabe ang kilig! Maybe the fact that they're so private about their relationship adds more kilig factor to the small interactions we see in the public limelight. But nevertheless, we're happy they're happy. Congratulations to the engaged couple!
Follow us on Facebook, Twitter, Instagram, Tiktok, and Youtube for the l8est entertaining, useful, and informative lists!