Vlogger Kryz Uy's frustrated rant about a medical technologist who gave her son a stressful blood extraction garnered mixed reactions online. On one hand, people sympathize with the pregnant mother and her 1-year-old son, on the other, healthcare workers believe Uy could've handled things privately instead of "humiliating" the Medtech. What happened with Kryz Uy and the Medtech?
Kryz Uy and Slater Young's son tests positive for COVID
https://www.youtube.com/watch?v=XFrQEY7EfNA
In her vlog posted last February 9, Uy detailed her stressful experience dealing with a COVID infection in her family. Her 1-year-old son, Scott, was the only person who tested positive in their home. Uy shared how difficult it was for a mom to see her child ill and uncomfortable, especially since Scott had to be swabbed and had to undergo a blood test to rule out other possible infections. Uy's vlog has garnered more than 500k views as of writing.
Blood test gone wrong
It was a regular Kryz Uy vlog but why is it going viral for the wrong reasons? That's because the 32-year-old had a lot to say about the medical technologist who extracted her son's blood. She described the whole ordeal as the "worst blood collection experience" of her life. According to her, the Medtech had "nothing prepared." She was looking for extra towels, she had no bandaid prepared, and she couldn't find the infant's veins.
"I'm shaking. I've never been this pissed off, I've never been this angry. I don't scream at people. I'm very patient — hindi talaga ako nagagalit, rarely lang but now I'm shaking sa galit," said Uy, clearly frustrated.
Uy said they had to "go back and forth" calming Scott down and prepping him for multiple attempts at blood extraction. She also mentioned that three people were holding her son down to make it easier for the Medtech, something that's clearly traumatic for an infant. Add that to the fact that hours before, Scott also had stressful swabbing.
"Imagine, Slater was holding Scottie down, Yaya Doreen and Yaya Jera was there and I was there. He wasn't moving a muscle. He couldn't no matter how hard he resisted he couldn't move. But she still couldn't get the vein out, she couldn't get the blood out so she had to [insert the needle into his arm] three times," she said.
"That's fine, I understand walang perfect and that really happens sometimes but she kept saying 'Stop moving him, stop moving him.' He wasn't moving a muscle! Why are you blaming us? I was so stressed," Uy added.
To add to her frustrations, the Medtech also apparently brought the wrong urine container for Scott's urinalysis. Instead of giving her one for infants, the container was for an adult.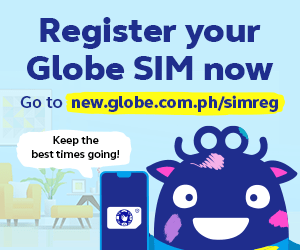 Kryz Uy: "I don't rant but it was really a horrible experience."

"I don't think I'm being maarte at all, honestly, because Scottie has gotten a blood test numerous times before and it wasn't like this. Even from the same company, Scottie had a blood test before and it was so smooth," Uy said, defending her rant.
Uy also added that there were a number of other things about the Medtech that frustrated her but she chose not to share it in the vlog. "I don't rant but it was really a horrible experience," she said.
After they calmed Scott down and had given him a shower, Uy went to talk to the Medtech who she said was still waiting for the urine sample. According to her, things got a bit heated, and voices were raised. Even her husband, Young, stepped in and berated the Medtech.
Netizens comfort Kryz Uy
Many netizens sympathized with what Uy went through. After all, no mother would want to prolong their child's agony and that blood test sounded traumatic. Uy is also currently pregnant with her second child so that's just stressful all around.
"Your feelings are valid. You're a mom. Everything that will hurt your kid is always a big deal and it's okay," read one comment.

"I am a MedTech graduate. It is normal that there'll be a difficulty in pediatric blood collection. But we are also trained to always come prepared in terms of our collection materials and esp how to handle each patient professionally. I feel bad Scottie experienced such thing, Kryz," wrote another netizen.

Some of her fans also agree that Uy wouldn't get angry or raise her voice if things weren't completely wrong.

Some defended the medical technologist
Although lots of comments were assuring Uy that her "feelings are valid" and wishing her family well, there were also comments that defended the Medtech in question.

One comment explained how it's a "nerve-wracking situation to extract blood from pedia patients, considering their tiny fragile veins." The smoothness of the procedure also depends on the infant's cooperation and most of the time it gets challenging.
"Taking blood samples from toddlers is always an ordeal. Sometimes it even takes more than 2 people to hold them down. Children can be really strong sometimes. Plus, children's veins are smaller compared to an Adult's. This is the reason why it is more difficult to take blood from them. I wish many people are aware of this," read one comment on the vlog, stressing that if the parents were having a rough time, the Medtech was too.
A registered medical technologist calls her out on Facebook
Pretty soon, Uy's rant crossed other social media platforms. On Facebook, a Registered Medical Technologist showed their disappointment with Uy. "As a Medtech myself, it really pains me how you negatively painted another Medtech's image with your vlog. I get that you're frustrated but remember that there are things that you should and should NOT post online," began the post.
The post said that the "true story" of what happened has now spread in the healthcare worker community implying that Uy wasn't being entirely truthful in her vlog. It said that Uy and Young shouted at the Medtech for her "lack of experience" and that only one person was actually holding Scott down "because [Young] wanted to film the whole thing instead of helping with the extraction."

"I still can't believe how your husband spoke to the MT in such a demeaning and condescending manner when the MT was a bit "slow" in drawing the blood because the MT STILL HAD TO MAKE SURE THAT THE VEIN WAS PRESENT!" they wrote.
The post ended with a reminder that there are two sides to a story and that we should be kinder to healthcare workers who are "hated enough because of the ongoing pandemic." It also told Uy that she should've complained to the management instead of "publicly humiliating" the Medtech.
Kryz Uy leaves a comment to explain her side

The post went viral enough to reach Uy who left a lengthy comment under it. Uy said her rant was coming from a mother who is worried for her sick son. She also said that she never meant to humiliate the Medtech or any other healthcare worker for that matter that's why she didn't drop names.
"I understand you are frustrated and simply want to share what would have been a better explanation for what happened. Unfortunately, I really am NOT coloring the story at all," Uy insisted.
Uy mentioned that she chose to comment since the original poster wasn't acknowledging her DMs. And to that, the poster replied: "I did not get back to your DM because I saw no accountability on your part. What I saw was an essay full of excuses."

So who's right and who should be canceled?

Neither Uy nor the Medtech deserves the hate. Frankly, we should drop the knee-jerk reaction of canceling people after one issue. Uy was a worried (pregnant) mother who let her emotions get the better of her — you would too if that was your son. The Medtech had a difficult time doing her job, but you can bet she tried her best given the circumstances. It happens all the time. It just so happens that this time, the Medtech's patient had a vlogger for a mom.
Instead of pointing fingers, extend compassion. These are tough times we're living in — a mom fears for her son's life, a healthcare worker doing her difficult job — and the least we could do is understand each other.
And maybe understand that if you've got a big platform, ranting about something will most likely influence the thousands that follow you. So think twice about what you say online.
What do you think of Kryz Uy and her rant about the Medtech? Share your thoughts with us!
Check us out on Facebook, Instagram, Twitter, and YouTube, and be the first to know about the latest news and coolest trends!