You might've seen a cute, chunky brown and gray pig around the internet today. Because taking the internet by storm is a new Pokemon that looks cute and chunky and is appropriately named Lechonk. And Filipinos are absolutely losing it over how fitting the name is.
Pokémon Scarlet and Violet
Lechonk is one of the many new Pokemons to be released in the game Pokémon Scarlet and Violet. The new game is slated for release on the Nintendo Switch later this year around November.
✔️ New Pokémon

✔️ New Professors

✔️ New trailer

The wait is over, Trainers — the latest Pokemon #ScarletViolet trailer is finally here! pic.twitter.com/7CrdwWZGoS

— Pokémon (@Pokemon) June 1, 2022

Last night, a new trailer for the game came out, featuring a new region inspired by Mediterranean Spain, new Legendary Pokemon, new characters, improved gameplay, and a 4-player multiplayer system. But what captured everyone's attention is none other than Lechonk.
Lechonk
Meet Lechonk, the Hog Pokémon! 🐷

It may appear fat at first glance, but in reality, the Pokémon's body is mostly muscle built by constantly walking around in search of food.

❤️💜 #ScarletViolet pic.twitter.com/sMnhPNRXUD

— Pokémon (@Pokemon) June 1, 2022

A new Hog Pokemon, Lechonk is described as "fat at first glance, but in reality, … is mostly muscle built by constantly walking around in search of food."
According to its profile on the Pokemon website, Lechonk has a excellent sense of smell that it uses to "to find and eat only the most fragrant wild grasses and the richest Berries," which in turn made its aroma resemble herbs. Lechonk is also described as "timid and fainthearted — but also strong," mostly in part due to its muscles.
As part of a region inspired by Spain, Lechonk gained a name that seems to be drawn from the pork dish lechon, which originally came from Spain. Of course, the lechon dish is also widely popular in the Philippines, being a staple at every Filipino handaan. Which is why every Pinoy loves Lechonk so much — and everyone has a lot to say about it.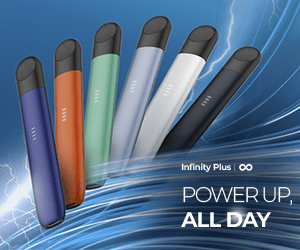 Name approved
Everyone loves the name so much that some won't even give Lechonk a nickname if they ever catch one. Lechonk is too perfect of a name.


Lechonk is the only Pokemon you are legally not allowed to nickname pic.twitter.com/vvP03YCrtb

— Patterrz (@Patterrz) June 1, 2022
Lechonk is the greatest Pokemon name of all time and no one can convince me otherwise pic.twitter.com/2Jz99nI9Qe

— John | PM7 (@PM7John) June 1, 2022
Too adorable
Netizens all over the world are turning into simps for the new Hog Pokemon. And wouldn't you, too?
— Thanasis Mp (@thebouts89) June 1, 2022
Lechonk is our new boss.
not to be dramatic but I would die for Lechonk

— Among Us (@AmongUsGame) June 1, 2022
And everyone else on the internet apparently.
And also too soon
Some people have created artworks starring the new Pokemon, and maybe some of them feature jokes that may be just too soon. Don't cook Lechonk; he's too cute! Others just straight up shared photos of cooked pork meat.
— TCG Jake (@jake_tcg) June 1, 2022
From a spit-roast…
🇵🇭LECHONK🇵🇭

(Sorry, I had to) pic.twitter.com/PiZEXoteqK

— 🌿 eva 🌿 (@eva_khoury_) June 1, 2022
…to a food platter. Too soon?
— Butter SCARLET AND VIOLET HYPE 🔥🔥🔥 (@SafeButter) June 1, 2022
Cooked Lechonk………
Lechon boy pic.twitter.com/epA2Jc8SPS

— Pokemon Awake (@PokemonAwake) June 1, 2022
Is this Lechonk's title?
What would Lechonk evolve into?
A lot of netizens have also speculated what Lechonk would be when it eventually evolves. Some hope it keeps the four-legged appearance and fighting stance as the original, but others are simply thinking of creative names that could match the creativity of the Lechonk name.


If "Lechonk" doesn't evolve into "Lechungus" Scarlet and Violet are bad games.

— Ace Trainer Liam (@AceTrainerLiam) June 1, 2022
More Pinoy food Pokemon
On the Facebook group Subtle Filipino Traits, Filipino netizens from all over the world had a lot of comments, too. They've got their own name ideas, and a few even thought of the iconic Filipino foods that could be turned into Pokemon, complete with witty name ideas.


Merch maybe
Whether you find him cute or you're reminded of that delicious handaan staple, Lechonk is definitely quickly amassing a large worldwide fanclub with his adorable looks. Some even already want merch!


Can we get Lechonk as a plushie please? Maybe even a cute shirt or socks or something.
Lechonk fanclub, assemble #PokemonScarletViolet pic.twitter.com/P38YNWVwIb

— le_castor (@le_castorr) June 1, 2022
Worldwide Lechonk Fanclub is coming.
Follow us on Facebook, Twitter, Instagram, Tiktok, and Youtube for the l8est entertaining, useful, and informative lists!