After different factions have announced their candidacy plans in the upcoming elections, many have been waiting for their own bets to make a similar announcement. If we look at his recent tweets, it seems the same goes for Ely Buendia, the lead vocalist and principal songwriter of legendary rock band Eraserheads.
An Eraserheads reunion?!
Pag tumakbo si Leni https://t.co/MXy0Y7JAio

— Ely Buendia (@elybuendia9001) September 28, 2021


During a brief Q&A on Twitter with his fans, a fan asked if there's any hope for a reunion for the iconic band. Buendia kept his answer short, saying there *is* hope — if Vice President Leni Robredo runs for candidacy in the elections.
What do VP Leni and IVOS have in common?
The answer? According to Buendia, an Eraserheads reunion, it seems.
A few minutes after his tweet on VP Leni, Buendia quoted the same tweet again and gave a new answer, saying a reunion is possible if indie band IV of Spades or IVOS also holds a reunion.
Pag nag reunion 4 of spades https://t.co/MXy0Y7JAio

— Ely Buendia (@elybuendia9001) September 28, 2021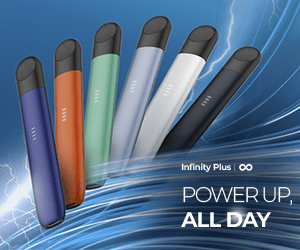 A bit of context
For people who don't know, despite being at the peak of their career as a band, Eraserheads broke up in 2002. There were various reasons cited in subsequent interviews from business matters to personal relationships (or lack thereof). But one thing's for sure: fans were all heartbroken, and they're still waiting for a reunion.
Meanwhile, IV of Spades is an indie band formerly made up of four members, until the departure of their former lead vocalist Unique Salonga in 2018. The remaining band members Zild Benitez, Blaster Silonga, and Badjao de Castro continued as a three-piece, but have entered hiatus since August 2020. IVOS fans are also waiting for a reunion.
Calling the attention of one VP Leni Robredo


Of course, after Buendia tweeted, it immediately caught the attention not just of Eraserheads fans, but also supporters of VP Leni. Many Twitter users tagged VP Leni's official account under Buendia's tweet, while others took a screenshot of the tweet and shared it on Facebook, tagging VP Leni's accounts. This barrage of tags eventually found its way to VP Leni's newsfeed when one of the administrative officers of the Naga City LGU, Allen Reondanga, tagged the VP.
So what was Leni's reply?


It's simple: just a bunch of emojis of a running woman. Si VP Leni, pilosopo din talaga minsan. Now our question is, did VP Leni confirm her candidacy or is she just going on a leisurely jog? We'll only get our answer next month after the period for filing of candidacy closes.
Everyone's excited
Eraserhead fans and VP Leni's supporters alike were quick to express their excitement over the tweet and flooded it with replies and quote tweets. Some people even made a hashtag, while another user is planning to print and laminate Buendia's tweet as a "receipt" of sorts.
Madam @lenirobredo aside sa kailangan ka po ng Pilipinas, Madam baka pwedeng matuloy din po yung reunion concert ng Eheads. Hindi sa pinipilit ka po namin tumakbo pero parang ganun na rin po yun. Charot lang po. 🤣 💙💙💙

— JAE (@aspiringlwyer) September 28, 2021
@lenirobredo ikaw lang ang pag asa… para mag reunion ng EHEADS! Takbo na!!!

— satorizen (@jgs82) September 28, 2021
Nararamdaman ko na malapit na yung Eheads reunion. 😆

— Ely (@Elympus_Mons) September 28, 2021
But would be kickass if they also share your views #ElyParaKayLeni

— peasy_A (@peasy_A) September 28, 2021
Pakilaminate po iyang post ni Idol Ely, baka idelete nya by Oct 8 haha. Mumsh @lenirobredo added motivation po, hihi 🙏💛

— Jim Antonio (@JimboyAntonio) September 28, 2021
Instant filing
Even Senator Kiko Pangilinan joined in on the fun and made a cheeky joke:
Kung totoo talaga yan iyan eh baka sa Friday palang naka file na si Ma'am!😜😁😉 pic.twitter.com/xWdBdwsUUn

— Kiko Pangilinan (@kikopangilinan) September 28, 2021
Are you a registered voter yet?
While we're waiting for an Eraserheads reunion and the complete list of candidates for the elections, we'll ask you this: have you registered as a voter? There's only two days left before the end of the voter registration period. Make sure you can *actually* vote when the time comes.


A Step-By-Step Guide To Voter Registration During the Pandemic

A Step-By-Step Guide To Voter Registration During the Pandemic
Meryl Medel | Nov 16, 2020

Step-By-Step: How to Reactivate Your Voter Registration Record Online

Step-By-Step: How to Reactivate Your Voter Registration Record Online
Kyzia Maramara | Aug 26, 2021
Follow us on Facebook, Twitter, Instagram, Tiktok, and Youtube for the l8est entertaining, useful, and informative lists!