Leon Barretto took to social media to call out his father, actor Dennis Padilla, for "public shaming" his kids. The exchange has sparked conversations online on toxic family relationships and invalidating kids' feelings. Netizen's comments also reminded people that a good father would never resort to doing anything to hurt his children. What exactly happened?
Dennis Padilla calls out his kids
In a few now-deleted Instagram posts, Padilla publicly chided his kids when they didn't greet him for Father's Day. He posted a photo of Julia Barretto and Claudia Barretto captioned with "Miss you both. You forgot to greet me last Sunday." He repeated the same caption on a separate post of him and a young Leon. The three are his kids with actress Marjorie Barretto, whom he separated from in 2007. Although Padilla deleted the posts, netizens were quick to take screenshots that have now spread online.
Leon Barretto posts a letter to respond to Dennis Padill
While the rest of the Barretto family stayed mum over the "public shaming," the only man in the family stepped up. 19-year-old Leon took to Instagram last June 26 to pen a letter for Padilla. He says it was only proper he reached out publicly through social media since Padilla is someone who has made social media his preferred way of reaching out to his kids.
"Sorry if I wasn't able to greet you a 'Happy Father's Day,'" he said. "It's always been an awkward day for us [because] we never seem to know where we stand with you every year. I've always envied people who never even have to think twice about greeting their dads a 'Happy Father's Day.'"

Leon recounted how they have been continuously trying to rebuild their relationship with their father for the past decade. But Padilla seems to burn bridges every time he talks about his kids in public. Leon even shared that he and his siblings have been traumatized by Padilla's "shouting, cursing, and using hurtful words" every time they tried to resolve matters.
"Papa, why does it seem like you enjoy hurting your kids in public?" Leon wrote. "Do you think it does not pain all of us to not feel protected by their own father?"
View this post on Instagram
Leon ended his letter by asking for peace from Padilla. He expressed his desire to "move forward in the safest and healthiest way possible" and that means not resorting to public shaming when Padilla doesn't get his way.
"I long for the day when I can greet you a 'Happy Father's Day' and know that it comes from a place of gratitude and healing," Leon ends.
Toxic Filipino Culture: 8 Harmful Pinoy Habits We Need to Outgrow ASAP
Toxic Filipino Culture: 8 Harmful Pinoy Habits We Need to Outgrow ASAP
Cristina Morales | Jun 08, 2022
Padilla posts an initial reply for Leon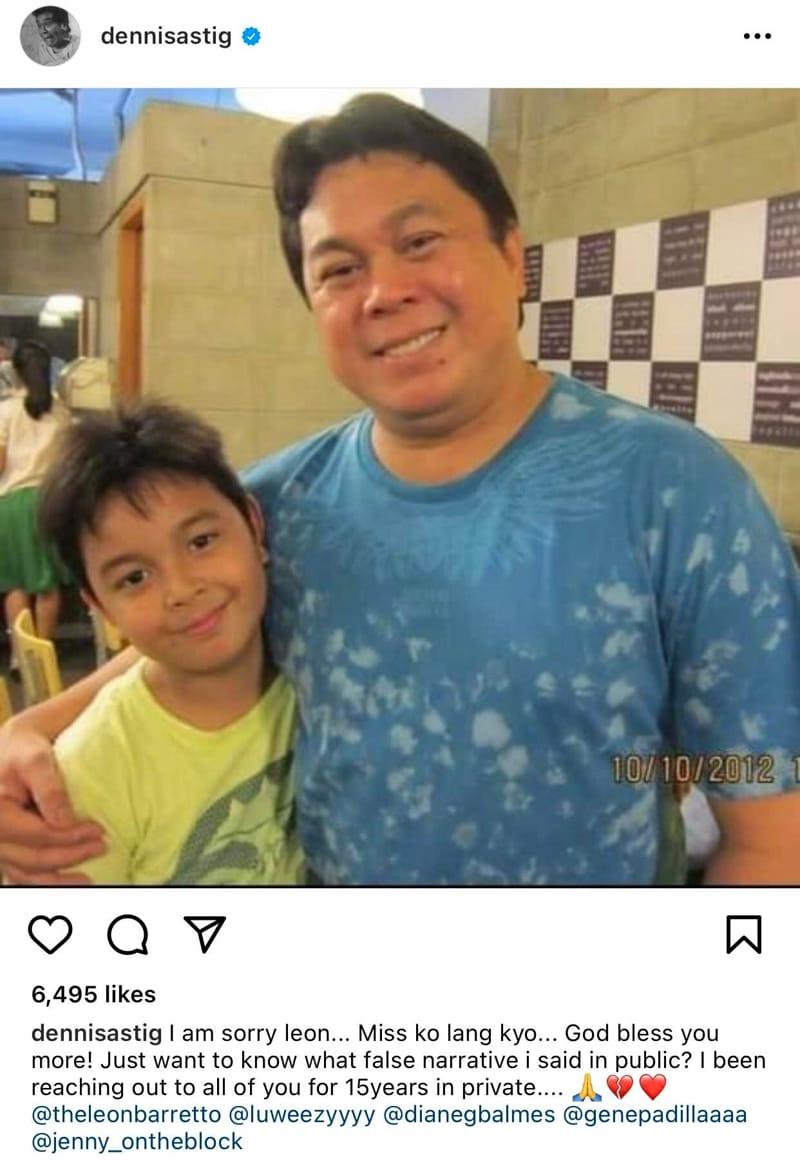 Hours after the letter was uploaded, the addressee posted on his Instagram. "I am sorry Leon. Miss ko lang kayo," captioned Padilla. "God bless you more! Just want to know what false narrative I said in public? I [have] been reaching out to all of you for 15 years in private."
Padilla posts his own letter

Seemingly unsatisfied by leaving a comment, Padilla took things further and posted his own letter on Instagram. "To be your father is the greatest honor I have received," he began.
Padilla admitted that he had made regrets and mistakes in his life and wasn't always there for his kids but he "had them in his heart."
"If I could have but one wish, I would love to spend some time with you. After all, there is not much more to life than that," Padilla ended.
Netizens are proud of Leon for stepping up

This exchange between Leon and his father has netizens talking about toxic parenting and Filipino "culture" best left behind. Accepting your parent's every whim and going along with their actions just because they're older is an "overstretched definition of 'respect' and 'honor,'" as one netizen put it. Sometimes, parents aren't right and their children have the painful task of standing up to them.

"Very proud of Leon Barretto for speaking up," tweeted another netizen. "And to so many of you invalidating children's sentiments against their parents kasi "magulang mo pa rin yan", I say fck u. Being a parent doesn't give you the right to traumatize your kids."
Netizens expressed their support for Leon and for every other kid out there who has been invalidated and traumatized by their parents. Leon is not alone. Many Filipinos have experienced the same painful things involving their family.


Although it's painful for the Barretto siblings to have their family problems exposed for everyone to see, it serves as an example for every other family out there. "Hoping those who monitor these exchanges between a father and his children would have learned something good to apply in their lives. Praying that this family feud will be put to rest and that love will prevail," commented one netizen.
Check us out on Facebook, Instagram, Twitter, TikTok, and YouTube, to be the first to know about the latest news and coolest trends!