When life hands you a wedding ring with the name "Letty" engraved on it, you recruit everyone on social media to help you look for the owner. That's exactly what a newlywed couple did when they came across said wedding ring at a café. Thousands of shares and reacts later, it finally led them to Letty herself and, in turn, gave everyone on social media a heartwarming story.
Looking for Letty
According to the couple who found Letty's ring, they were having coffee at Starbucks SM Marikina when they chanced upon it.
"It has the name 'Letty' engraved on it. Based on the details in the ring, it could be a wedding ring of someone who has been married for a long time, thus, it might have sentimental value," said the post on Facebook.
"For my wife and I who are such hopeless romantics, we hope to find you, dear owner of the ring," it added.
Netizens and their theories

As of writing, the original post has amassed 6.9k likes and 5.1k shares. Is it enough to reach the owner of the ring or of their partner, Letty? One can only hope. But while the search is on, others were content to create stories in their heads about what happened to the owner.
"What if, sinadya tanggalin. That's what some men do when they're about to meet someone else," said one comment — what a pessimist!
"Pano kung hiwalay na sila at tinapon niya talaga yan," said another Facebook user. Clearly, we Pinoys love drama.
Others are thinking that the owner removed the ring to wash their hands or mistakenly thought they put it in their pocket.
Meanwhile, others can't help but create puns: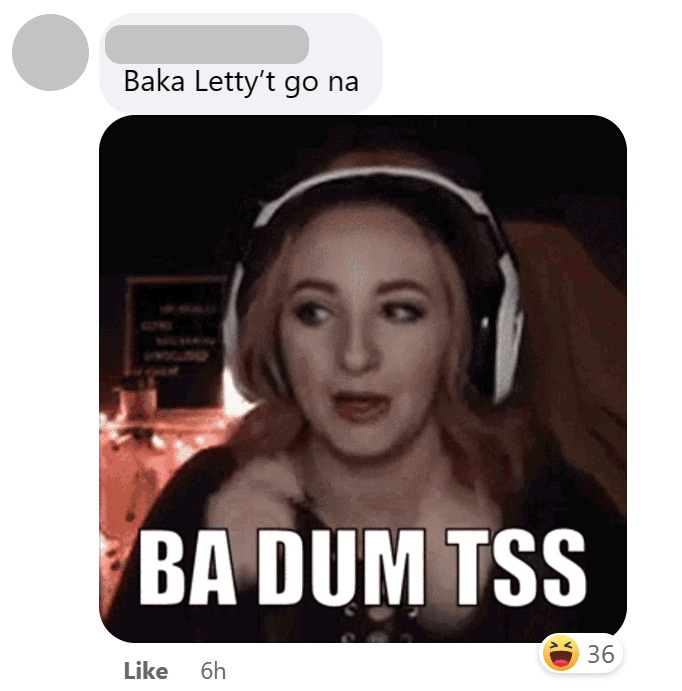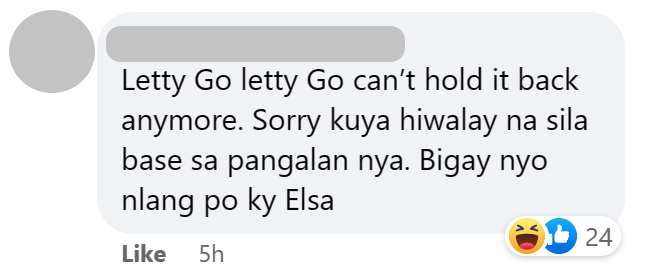 But these theories have been proven wrong. In fact, the backstory to losing the ring is a heartwarming one.
Less than 24 hours later, they find Letty
Social media did not disappoint and in less than 24 hours after the Facebook post went live, they found the owner of the wedding ring.
"Sa tulong po ninyong lahat, in less than 24 hrs, we found Letty. Or actually, Letty found us," said the follow-up post.
"Her daughter-in-law messaged us yesterday. She shared that Mommy Letty washed her hands in the restroom and didn't notice that the ring slid off her finger," it added.
The couple had a chance to meet with Mommy Letty for a meal where she shared the story behind her wedding ring. She said the ring was actually Tatay Avel's, her husband who passed away in 2000 and she has been holding on to the ring ever since. The couple got married on May 18, 1969.
"If you're holding on to something that old, mag-54 years na po this May, masakit na mawala ito. Kaya it's an honor for us to have returned the ring to its rightful owner," said the Facebook post.
The couple even got to know more about Mommy Letty: "She is a retired public school teacher. Mahilig sya sa K-drama. In fact, favorite nya si Jung Hae-In She is a good-natured woman who has a vibrant taste for life. She also loves to travel."
We're glad Mommy Letty has her ring back! Her story is easily one of the best things that we've come across this week.
Check us out on Facebook, Instagram, Twitter, TikTok, and YouTube, to be the first to know about the latest news and coolest trends!