Heads up, film lovers! If you still haven't seen the critically acclaimed film Liway, the time has come for you to move it to the top of your watch list! The film starring Glaiza de Castro is now available for streaming online — for FREE.
'Liway'
Based on director Kip Oebanda's childhood, Liway tells a story told through the eyes of a young boy named Dakip. He spends much of his childhood in a Martial Law-era prison with his mother Cecilia Flores-Oebanda, an anti-Marcos dissident also known as Commander Liway. His mother tries her best to shield him from the trauma of living as a political prisoner, telling him stories based on Philippine mythology, particularly Mount Kanlaon's guardian diwata and her namesake Liway.
Directed by Kip Oebanda, Liway stars Glaiza de Castro as Liway; Dominic Roco as Dakip's father Commander Toto; Kenken Nuyad as Dakip; Soliman Cruz as the Warden; and Sue Prado as Pinang. The film was also written by Kip Oebanda in collaboration with Zig Dulay. According to Oebanda, he sought the help of Dulay to make the story "more universal" and less specific to his own perspective.
Liway first premiered in Cinemalaya Festival 2018, where it won a special jury commendation and the audience choice award. During its theatrical screenings, the film's audience was known to express strong emotional responses to the film and even give the film rounds of applause during the end credits.
Where can you watch?
On its Facebook page, the Liway team announced that the film will be uploaded online starting March 18. You can find the film on Youtube on director Kip Oebanda's channel. The version of the film uploaded on Youtube also comes with hardcoded English subtitles.
According to the director, viewers can watch the film ad-free until April. So set aside some time during the weekend to watch this critically acclaimed film ASAP!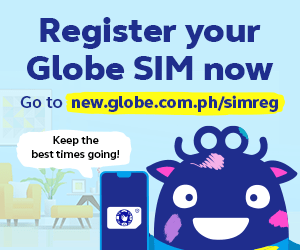 Watch it now
Follow us on Facebook, Twitter, Instagram, Tiktok, and Youtube for the l8est entertaining, useful, and informative lists!