Rumors about a breakup between celebrity couple LJ Reyes and Paolo Contis have been circulating for a while, but it was only yesterday that it was confirmed. In an exclusive interview with Boy Abunda, LJ Reyes confirmed that she and her ex-partner are now separated. She shared her side, and more than that, she showed how, despite the pain and hurt, she doesn't need a man to "complete" her family.
She kept silent for her kids
View this post on Instagram
When the rumors first broke out, Reyes kept silent. But while all that was happening, she was already struggling, only running on "autopilot." She knew she had to keep on going for her kids. "Yung pain ko naisantabi kasi mas nasasaktan ako para sa mga bata," she said.
But she admitted that she actually "felt disrespected" not only for herself but most especially for their kids. She told him about her plans to leave for the US with the kids, but before they were able to go, rumors about the breakup were already circulating after her ex-partner unfollowed her and deleted all their photos on Instagram. "Yun lang ang hinihingi ko, na makaalis kami ng mga bata peacefully. Na kung gusto man niya sabihin in public, okay lang, pero sana yung wala na kami dito."
Reyes also admitted that she was worried about how Aki is old enough to go to school and talk to friends and discover things on the internet. She wanted him to hear the truth from her.
But she's also speaking up for her kids
View this post on Instagram
Reyes told Abunda that she's breaking her silence because she wants to defend her children. She is speaking up because there are stories spreading through the public that aren't true.
"Kung ako lang yung involved, I could have kept my silence. Kaya kong manahimik," Reyes said. "But lagi kong sinasabi, first and foremost, I am a mother of two beautiful kids. And kapag sila na ang apektado, kahit sinong nanay would step up and defend yung mga anak nila at pamilya niya."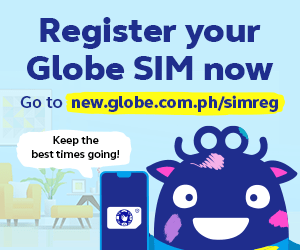 She didn't vilify anyone . . .
sa mga nega at di gets na bat pa nagpainterview si lj reyes pero hindi naman masabi ang specific details ng break-up,

for me, it's really hard to go into details. she's torn between wanting to hate the guy but still wanted to respect him bcoz he's still the father of her kids.
+

— selenophile 🌚😇 (@selenophilejdc) September 1, 2021

Abunda laid out what the public had heard about their separation: (1) it was a mutual decision; (2) there was no third party; and (3) they outgrew each other.
But Reyes remained vague and didn't go into specific details. "I'm just here to put an end to any other speculation," she said.
She didn't point fingers or drop names, even if Abunda asked to clarify whether the separation was caused by a third party. Reyes didn't give a definite answer, but she shared how friends would reach out to her about "events or sightings" that her ex-partner never confirmed.
(Kudos also to Abunda for telling Reyes that he's not pushing for details and she could simply say so, especially when it seemed like Reyes was struggling to convey her thoughts without delving into the details.)
. . . and she stayed respectful
i was watching the video where boy abunda interview Lj Reyes. i can see that she is very genuine and kind that she is still protecting paolo's image even when she's been hurt many times. she got me cried as i look into her eyes and saw all the pain and hurt she got from paolo. pic.twitter.com/MHq2nBox72

— hoe (@bitchassshole) September 1, 2021

Instead of vilifying other people, she simply explained her decision to leave and go to New York to stay with her family.
How grueling it is to talked about your traumatic experience without diving into details just to save the reputation of the person who caused your trauma.

LJ Reyes chose to rise above.
She opted to discuss her faith in God rather than mention nasty things about her ex.

— Chemical Imbalance 🧪🧠 (@dopaminelevels) September 1, 2021

"I will never go into details because ayoko pong may masabing hindi maganda. Ang gusto ko lang ay wag magamit ang mga anak ko," Reyes said.
"Gusto ko lang po maintindihan ng publiko bakit ako umalis at wag nang gumawa ng iba't ibang kwento na mutual, na itong lahat ay okay lang po. Hindi po e."
When Boy Abunda ask LJ Reyes if there is a 3rd party between her relationship with Paolo Contis, LJ's silence screams so loud. We know LJ. You are a woman and a woman doesn't need a man to live.

— Laylo (@Laylo_ladida) September 1, 2021

Reyes also shared how Contis was a good father to their kids. Her eldest son Aki, who is Reyes's son with actor Paulo Avelino, grew up with Contis as his sole father figure. "They were very close," she added.
She always thinks of her children
During the interview, Reyes admitted she wanted to find ways to fix their relationship for the sake of her children. "Nagbaba po ako ng pride kahit alam kong ako po yung nasasaktan. Titiisin ko po 'yon para sa mga bata kasi iniisip ko, baka kailangan nila ng complete family," she told Abunda.
At the end of the interview, there is ome take away: LJ REYES IS A GREAT MOM. And she'll do anything to protect her children. 🤧

— _Eli || RegisterToVote (@stanfinally) September 1, 2021

But apparently, her ex-partner didn't want to anymore. "Tinanong ko siya if he wants to take us back. Pero hindi na daw."
After that last try, Reyes admitted that she doesn't think their relationship can still be fixed and she wouldn't be able to welcome him back into the kids' lives. "Hindi po kakayanin ng pusong nanay ko na ibalik siya sa mga buhay ng mga bata," she said. "Priority ko po ang welfare ng mga bata."
She raised her kids right
Reyes shared how she talked to Aki about what's currently happening to her family. "Isa sa mga sinabi ko sa kanya ay, 'I'm sorry for everything, I wanted a complete family for you and Summer," the actress shared. And her son Aki replied, "You complete us, mom."
That part when Lj Reyes' older son told her that " you complete us, Mom " God I felt that 🥺 cause that's exactly what I feel. My mom completes me, I felt no gap in my life that made me ask why I don't have a father or where he is.

Cause I'm okay, I'm loved.

— ᴮᴱJoey⁷ (@_JooeyDeschanel) September 1, 2021
At her core, she has a good heart
cried my heart out when i watched an hr interview of lj reyes. grabe, the power of a woman having a good heart's surreal 😌 why cant people who throws love genuinely receive the same love they always tend to offer

— Tin (@justinemccruz) September 1, 2021

Despite the pain and suffering she's currently in, the way she handled the interview proved how good of a heart Reyes has. She only wanted the best for her kids, whether it is a "complete" family with a father or a complete family with only her as her kids' sole parent.
We wish peace for her and her kids
LJ Reyes peace of mind and full emotional recovery cutie. ❣

— 🌸 Tintin 🌸 (@ishmewi) September 1, 2021

At the end of the day, Reyes went on this interview with Abunda to clear out the air about the rumors of their breakup circulating, because she wanted peace for herself and especially for her kids. Here's to hoping that after this interview, people would let this controversy die down and let Reyes and her kids live and rebuild their family out of the spotlight. To all netizens out there, let's hear out what the mom is asking for, as she said in the interview: "Tulungan ninyo po kami na makapagsimula ulit ng tahimik."
Watch the full interview here: