Christmas is almost here, but are you ready to give gifts? Or are you having a hard time coming up with the perfect present? Oftentimes, homemade edible gifts like fruit cakes or baked goods are the fallback, but with how time-consuming that is, you've probably crossed that out in your mental list of potential gifts. 
Well, how about beautifully packaged locally made artisan chocolates?
Auro Chocolates
A proud supporter of local farmers, Auro Chocolates sources its beans straight from the Mindanao farming partners. Owners Mark Ocampo and Kelly Go have seen their brand grow so much from a small online business to an internationally acclaimed chocolatier, and rightfully so. With over twenty variants, their chocolate has hit that perfect balance, fit for any palate. And you can even get the Auro team to make you your own custom chocolate bar!
Prices range from PHP 67 to PHP 770
Available in various locations around the country and through accredited distributors in others, as well as online
Theo & Philo
According to owner Philo Chua, the name Theo & Philo translates to "chocolate and love," which is exactly what goes into each piece they put out. Proudly 100% Pinoy, the brand sources their ingredients locally to support our farmers. From turon and adobo to calamansi and labuyo, Theo & Philo has a variety of award-winning chocolates that would bring you back to the taste of home.
Prices range from PHP 115 to PHP 635
Available in different locations across the country and worldwide, as well as their website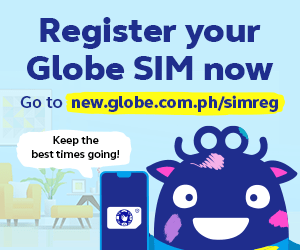 Malagos Chocolate
Malagos Chocolate began with owners Roberto and Charita Puentespina's desire to make Davao known as a premium chocolate producer. Their success in this endeavor is shown through the many awards won by the brand, as well as the well-loved chocolates enjoyed all over the world.
Prices range from PHP 175 to PHP 4,000
Available in various locations across the country, as well as online
Risa Chocolates
Una sonrisa a de la corazon, or a smile from the heart—this is what Risa Chocolates wants to bring to their customers. Owner Pam Lim Cinco, also known as the CEO or Chocolate Eating Officer, creates unique flavors like chicharon, bacon, brown butter, queso de bola, and their bestseller, pastillas de pili. Risa sources their ingredients from local farmers in South Cotabato.
Prices range from PHP 130 to PHP 1,500
Available in different locations around the country, as well as through Marketa PH
Dalareich Chocolate House
A family-owned business named after one of the daughters, Dalareich Chocolate House started with only five kilos of cacao. The daughter Dalareich dreamt of creating a bean-to-bar chocolate using their homegrown cacao beans in Bohol, and this came true in the form of her brand Ginto Chocolates, a social enterprise making bean-to-bar chocolates from cacao grown in her hometown. All products are handcrafted, sometimes even by Dalariech herself, making the chocolate taste like an absolute luxury.
Prices range from PHP 150 to PHP 1850
Available in their factory and their online shop
Hiraya Chocolates
The brand's name Hiraya comes from the old phrase "Hiraya Manawari" which means "may the wishes of your heart be granted." And this is exactly what owner Alvin Joseph Peralta set out to do when he came up with these chocolates. Hiraya aims to fulfill dreams and bring happiness to everyone who touches these chocolates—from the cacao farmers to the chocolate-loving customers.
Prices range from PHP 180 to PHP 200
Available in different websites online (Food Source PH, Shopee, Lazada, Marketa PH)
Kablon Farms
Family-owned Kablon Farms make use of sustainable methods of farming and fair trade to create high-quality food products, including luscious chocolates that would serve as perfect gifts to loved ones.
Prices range from PHP 43 to PHP 98
Available in their website
Manila Chocolatier
Manila Chocolatier started when owner Raul Matias ended up far away from home, missing the Filipino culture in a foreign land. So he distilled what he loved about Filipino culture—from buko pandan and leche flan to barako coffee and salabat—and put its flavors into chocolates made with love.
Prices range from PHP 650 to PHP 1200
Available in select branches of Kultura Filipino and Gourdos
Which chocolate would you gift your loved ones? Tell us below!