Music is a constant presence in films. It's rare to find a film without at least some type of music playing in the background (unless it's a silent film). The audience often takes music in films for granted, but music fills the silence, sets the mood, and brings more to the table than viewers think it does. And more than anything else, music can actually serve as one of the primary drivers in telling the story, just like in these local films.
I Do Bidoo Bidoo: Heto nAPO Sila! (2012)
Heavily inspired by the iconic Mamma Mia!, Filipino musical I Do Bidoo Bidoo: Heto nAPO Sila! follows the story of Rock Polotan (Sam Concepcion) and Tracy Fuentebella (Tippy Dos Santos) as they decide to get married in the face of an unplanned pregnancy yet end up with the opposition of their families. The musical highlights many unique Filipino themes from the culture of pamamanhikan (meet the parents) to the distinct contrasts between rich and poor Filipino families. But above all, I Do Bidoo Bidoo narrates the familiar story through the use of beloved songs such as "Awit ng Barkada," "Salawikain," "Batang-Bata Ka Pa," and "Tuyo Nang Damdamin," giving a much-deserved tribute to OPM legend APO Hiking Society.
Rakenrol (2011)
Set against the backdrop of the 2000s Philippine underground rock music scene, Rakenrol recounts the misadventures of best friends Odie (Jason Abalos) and Irene (Glaiza de Castro) as they form a band and find their place in the underground music circuit, all while Odie pines for Irene. And its plot line is not the only thing centered around music, but everything about the film puts music at the heart of it, from its star-studded cast and cameo appearances to the scenes inspired by real-life moments in the OPM scene. At its core, Rakenrol is director Quark Henares' heartfelt visual love letter to Pinoy rock 'n' roll.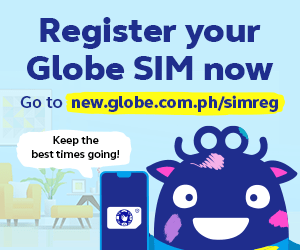 Ang Nawawala (2012)
In a country where mental health does not take immediate precedence, director Marie Jamora's Ang Nawawala bravely ventures into the murky waters of depression, trauma, and guilt, not often, if at all, tackled in the Philippine film industry. This coming-of-age film tells the story of twenty-year-old Gibson Bonifacio (Dominic Roco), suffering under selective mutism as part of his self-imposed social exile and only communicating through his camera lens and music, which he uses to record special moments and describe his feelings. As he delves deeper into music with the help of an old friend and a new romantic interest, Gibson learns of losing and letting go, of forgiveness and acceptance, and of finding one's self despite being lost for so long.
The Breakup Playlist (2015)
Despite being a romance film, The Breakup Playlist veers away from the common chronological storytelling format and plays with the way it presents the narrative. The film starts with lovers Gino (Piolo Pascual) and Trixie (Sarah Geronimo) in a heated argument that results to their breakup and an awkward reunion three years after before it even relays the events leading to their star-crossed romance. And all these plotlines are deeply immersed in music with Gino being a popular rockstar, Trixie a budding musician, and the pair coming together because of their love for music. By turning the narrative upside down and using music as the primary storyteller, The Breakup Playlist gives a refreshing take on a love story familiar to all of us. Kahit masakit. Okay lang, we're used to it.
I'm Drunk I Love You (2017)
During a time when hugot movies dominated the cinemas, I'm Drunk I Love You breaks the norms of Pinoy romantic comedies with its atypical romantic storyline. For seven long years, Carson (Maja Salvador) has carried a torch for her best friend Dio (Paulo Avelino), keeping this unrequited love to herself until the pair goes on a road trip four days before college graduation to settle how they really feel for each other. 
As a big fan of musicals and musical films, director JP Habac wanted the perfect soundtrack to accompany the film, and what better than featuring OPM songs? From Juan Miguel Severo's "Huling Gabi" and Shirebound and Busking's "Lloydy" to Parokya ni Edgar's "Maniwala Ka Sana" and 3D's "Burnout," IDILY and its soundtrack celebrates OPM and all things Pinoy.
(And the sequel is in the works! Will we finally know if Dio returns Carson's feelings in I'm Drunk, I Love You Too?)
Miss Granny (2018)
A remake of the original Korean film of the same name, Miss Granny essentially tells the story of an old widow (Nova Villa) who transforms into her younger self (Sarah Geronimo), and while the protagonist takes advantage of her sudden youth, she continues to struggle with the idea of aging and loneliness and the importance of family. The film is a curious amalgam of slapstick comedy, romantic undertones, and heartfelt moments between family, highlighting Filipino sensibilities against the backdrop of retro OPM. But despite its seeming indecisiveness, Miss Granny pulls through with the captivating performance of its star-studded cast, most especially queen Sarah G.
DoReMi (1996)
Considered to be one of the most successful Pinoy musical comedies of all time, DoReMi follows a trio of singers trying to make it big in the music industry here and abroad. This musical made us fall in love with the dynamic characterizations of Donnette, Reggie, and Mikki (Donna Cruz, Regine Velasquez, and Mikee Cojuangco) and their friendship that stood the test of time and more. Despite being chock full of cliches and stereotypes, DoReMi wouldn't fail in making us sing along to the trio's rendition of "Stop! In the Name of Love." Can we have Part 2, please?
Respeto (2017)
Before the film came out, everyone thought that director Treb Monteras' Respeto was just going to be about a young man named Hendrix (Abra) trying to make a name for himself in the hiphop industry. Well, we all thought wrong, because Respeto is so much more than that. This film was produced during a time when the country was becoming witness to many extremities committed by the government. Inevitably, Respeto's script underwent many changes, reacting to and transforming into a commentary and a microcosm of what was going on in the country, and all these being told through our very own rappers spitting fire.
Which films have you seen? Any others that come to mind? Tell us below!