On May 4, just a few days shy of the election day, Lorenzo Legarda Leviste, the son of senatorial candidate Loren Legarda, published 'an open letter of grief' on Rappler. The opinion piece immediately went viral, and netizens can't help but put in their two cents, with questions centering on whether having family ties should immediately call for respect or not.
Lorenzo Legarda Leviste's 'open letter of grief'
Loren Legarda's son, Lorenzo, says his mother's decision to run under the Uniteam senatorial slate "spits in the faces" of those whose lives were "destroyed by the Marcoses and the Dutertes." #PHVote #WeDecide

READ: https://t.co/DkTdLcEEq1 pic.twitter.com/BvKEruZKVW

— Rappler (@rapplerdotcom) May 4, 2022

In the opinion piece, Lorenzo Legarda Leviste decried his mother's decision to run under senatorial slate of Ferdinand 'Bongbong' Marcos Jr. and Sara Duterte, describing this decision as "unthinkable, unconscionable, unforgivable."
He said that he was left with no other choice but to acknowledge how "absolutely disgusted" he was with her decision, claiming she is an "example of how fascism takes hold, is made acceptable, normalized, facilitated, ushered in."
As of writing, senatorial candidate Loren Legarda has not yet made any comment on Lorenzo Leviste's open letter. However, Lorenzo's older Leandro Leviste (the CEO of Solar Philippines) recently wrote an article for Philippine Star titled "Why I am so proud of my mom" as an indirect rebuttal.
He received an outpour of support
Following the open letter going viral, many netizens showed support and sympathy for Leviste. They said that it must have been heartbreaking for the son to have come this far to the point that he essentially disowned his mother.
Heartbreaking that it has to come to this. But stop calling the son ungrateful. We all have to protect our peace & we are all entitled to set boundaries even with family. Now if the choices of the mother are already causing distress, the son is allowed to protect himself https://t.co/KbTu3ez79e

— JB (Jeemon Rey Bacaoco) (@jbacaoco_) May 4, 2022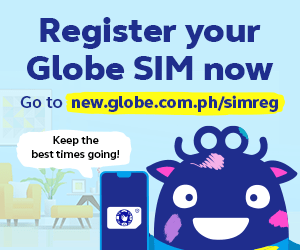 But some think that family should take precedence over politics
With the strong sense of family among Filipinos, some netizens were aghast and outraged over Leviste's opinion piece, condemning his decision to curse and disown his mother. They claimed that he shouldn't let politics affect his relationship with his mother, with one even quoting the fifth of the ten commandments. Fr. Ranhilio Aquino of San Beda College's Graduate School of Law even said that nothing is "unnatural" and "triggers revulsion" more than what Leviste did to Legarda.
lol, cursing, calling names & disowning the person who creates u, raised u, fed u, just because of politics? if my mom has different opinion ill respect it. im not a saint, call me whatever u want ill choose my mother until the end wont choose a politician over my mother😋

— RealVibeKillah🐣 (@BigWins4Me777) May 4, 2022
I don't want to invalidate feelings. Anyone can hate anybody, but I feel sad about the dispute between Lorenzo Legarda Leviste and Loren Legarda.

At the end of the day, I still cling to this "Honor thy father and thy mother."

— MR. HOLMES (@BakerStrLondon) May 4, 2022
There is nothing as unnatural, nothing that triggers revulsion more than a son cursing his mother and disowning her because of political differences. This is the shameful fruit of one camp's proclamation of being the sole moral choice, the righteous choice. God bless mothers!

— Fr. Ranhilio Aquino (@RanhilioAquino) May 5, 2022
A few believe he could've delivered it better
I don't condone him cursing his mother but I can feel his frustration and desperation. Surely this couldn't have been written on a whim. This must have been his only way to make her truly understand what is at stake after several failed attempts of talking to her one-on-one. https://t.co/c8p8MVDbh6

— salwee 🇵🇸🎀 (@salwawee) May 6, 2022

Some netizens think that Leviste had the right to say what he wanted to say, but he could have approached the matter in another way, i.e. not cursing his mother. But others believe that he presented his declaration this way to make the readers uncomfortable and think twice about the decision his mother made.
His approach is meant to make us uncomfortable. And it does. It is painful. It assails our very idealistic nature of family. Because the choices her mother made is so immoral, they destroy those very ideals. That's what he wants us to take away.

— Julius Sulit (@JuliusSulit) May 5, 2022
Some reminded others that parenthood is a responsibility, not a privilege
The letter resonated not just with young minds, but also with parents. Netizen Ray Nobleza pointed out that being a parent is a responsibility. As a parent, you have young minds that look up to you and place unflinching faith and trust in you. So it's up to you as a parent to be a good role model who is able to set moral standards that your kids would take with them as they grow up.
Young people will grow up to become their own individual selves
TV host and writer Rica Peralejo-Bonifacio shared that she even told her own son: "When the time comes and you see me or Papa doing something wrong, you are free to do what is right. You do not owe it to us, to do as we say."
Because a mother's child will eventually grow up to become their own individual self, choosing for their own and determining for themselves what is right and wrong. Kids will eventually develop their own moral standards and form their own opinions on what is happening around them. And they must be free to disagree with their parents if they believe their parents are doing something wrong.
This is bigger than an individual family
seems like criticisms of legarda's son come from people who have a decent relationship with their parents. family dynamics look VERY different for everyone, and we don't know what lorenzo knows about his mom. doesn't it make you wonder why a child would go to that extent?

— kate (@vkatefm) May 5, 2022

It's important to remember that familial relationships and dynamics are not the same for everyone. One may be privileged to be raised lovingly by their parents. Another may be separated from their parents. We in the public sphere don't know what Leviste knows about his own mother. We don't know if their relationship has been strained from the beginning or not. We don't know if and how many times they attempted to talk and discuss this matter. All we know for sure is what they present to us. This may not have been an easy decision for Leviste, but there is perhaps at least one reason why things have come to this point.
I see professing Christians condemning children who take a stand as if being betrayed by their parents isn't a bigger sin.

I, for one, would rather be publicly called out by my child the moment I lose my integrity than to have them join me in my wicked ways.

— Lyqa Maravilla (@lyqamaravilla) May 5, 2022

While most Filipinos strongly value family ties and loyalty, many are recognizing that perhaps calling out loved ones for their mistakes is a higher form of love and loyalty. Perhaps for those speaking up like Lorenzo Leviste, family loyalty is rendered useless if you allow your loved ones to commit mistakes and miss their chance of becoming better. Because this matter — this upcoming election — is bigger than any individual family, and we shouldn't let our love and loyalty to family blind us to the suffering of our fellow Filipinos.
Valuing our family connections should be anchored on shared values that strengthens the society and the self.

— Hyro P. Aguinaldo (@heyrow) May 5, 2022
How to Talk to Your Family About Politics (Without Killing Each Other)
How to Talk to Your Family About Politics (Without Killing Each Other)
Andy Flores | Oct 06, 2021
Lorenzo Leviste is not the first to go against his parents because of politics
Aside from Leviste, several other children of the Marcos Jr.–Duterte tandem's known supporters have openly expressed their differences in political beliefs with their parents.
Wanna Ver, the daughter of Ferdinand Marcos Sr.'s supporter Fabian Ver, recently published a piece that apologizing for her father's crimes during the Martial Law era. Nuelle Duterte, President Rodrigo Duterte's niece and Sara Duterte's cousin, has been vocal on social media about her support for Vice President Leni Robredo.
Actor Daniel Padilla has expressed strong support for Robredo, Marcos Jr.'s main rival, despite his mother Karla Estrada being affiliated with the Marcos–Duterte tandem. Similarly, actor Jake Ejercito and his brother Jacob have joined big rallies and house-to-house campaigns for Robredo, while their half-brother Jinggoy Estrada is running under the Marcos–Duterte slate.
Despite political differences with their family members and the pain and heartbreak these may cause, many have already taken a stand, and many might just continue to do so on May 9 itself.
What are your thoughts on Lorenzo Legarda Leviste's open letter?