Given most traditional award-giving bodies' disdain for genre films, it is nothing short of incredible that we live in a world where a Guillermo Del Toro (Pacific Rim, Hellboy)-directed-love story between a mute janitress and a fish man was able to claim four Oscars (including Best Picture and Best Director!) from a whopping 13 nominations.
THE SETTING
The Shape of Water opens in 1962, where we meet the aforementioned janitress, Elisa Esposito (Sally Hawkins, Paddington). Elisa is a gentle soul with a relatively quiet life, starting her days by pleasuring herself before watching classic musicals with her freelance artist neighbor, Giles (Richard Jenkins, Step Brothers). Evenings are reserved for work, which, for Elisa, means clocking in at a top-secret government research facility. On duty, her best friend and companion is fellow janitress Zelda (Octavia Spencer, Hidden Figures), who makes up for Elisa's lack of speech by being as talkative as possible.
CREATURE FEATURE
Despite working in the sort of place that probably makes death rays and radioactive spiders by the dozen, it is the arrival of a specimen, referred to as "The Asset" – played with silent dignity by Del Toro regular Doug Jones (TV's Star Trek: Discovery) – that catches Elisa's attention. Captured in South America and delivered into captivity by the cruel Col. Richard Strickland (Man of Steel's Michael Shannon), The Asset resembles a cross between the classic Creature From the Black Lagoon and Hellboy's Abe Sapien (whom Jones also played).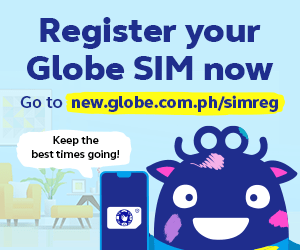 LOVE IN A HOPELESS PLACE
As the nights wear on, Elisa begins to care for the creature, her compassion standing in direct contrast with Strickland's brutal handling of it, a feeling that is only exacerbated when she learns of its ability to communicate. With Strickland's bosses eager to dissect the creature as research to beat the Soviets in the ongoing Space Race, Elisa is forced to take matters into her own hands. What follows is a race against time as Elisa and her friends try to outwit the military, the FBI, and a group of Soviet spies in her quest to free her now-beloved fish creature.
SIGN LANGUAGE
Portrayed as the ultimate innocent (albeit one with a penchant for eating cats and slicing off body parts), The Asset is nothing, if not sympathetic. As depicted by Jones' unerring talent to wordlessly convey dignified vulnerability, one is willing to suspend disbelief and go along with the drama unfolding. Compare this with the frankly caricature-ish nature of Strickland, and it's clear which one you're supposed to root for.
Speaking of Strickland…
THE MONSTER
With a career encompassing more than its share of corrupt characters (Boardwalk Empire's Nelson Van Alden) and nutjobs (Man of Steel's General Zod), Shannon is well-cast in the shoes of the power-hungry Col. Strickland. Perpetually self-absorbed, with aspirations bordering on the delusional, Strickland is an unrepentantly sadistic bastard with a penchant for quoting scripture at the most inopportune times. He believes that unlocking the secrets to the creature's remarkable physiology will have set him up for life in the eyes of his superiors, and is willing to do absolutely anything to achieve his goals.
MISMATCHED, STAR-CROSSED
The story here is nothing new, pretty much Splash (1984) or The Little Mermaid filtered through the lens of the Cold War, and to be honest, the parallels drawn between Elisa, her misfit friends, and the Creature are as hackneyed as it gets. Thankfully, the treatment is brilliant, and the characters are people you genuinely come to care about. Every performer here is given a moment to shine, not the least of which is Hawkins' Elisa, whose silent exterior belies a person of principles, willing to do what she has to for the (fish) man she loves.
Admittedly, the ultimate moral of the tale is one you can see coming from a mile away, but the script by Del Toro and Vanessa Taylor (Game of Thrones) never mistreats its characters or devolves into parody. Sure, it's probably impossible to fill a bathroom with a tub (it makes more sense in context), but heck, if you're already this deep into a movie about a mutant fish man, logistics will be the last thing on your mind.
DEL TORO THE STORYTELLER (AND FILM GEEK)
Del Toro earns his Best Director trophy by presenting the entire story in a sort of dream-like whimsy that could only exist on film. In declaring The Shape of Water as a (relatively-) contemporary fairy tale from the opening narration, the audience is primed for the kind of flick about to unfold: this is a Cold War film in much the same way as Edward Scissorhands (1990) was about American suburbia – a juxtaposition of the fantastic against the perceived realities of American life.
If that wasn't enough, the film is peppered with loving references to classic cinema; from Elisa and Giles' TV-viewing habits, and an actual musical interlude, to a blood-fuelled tantrum being stopped dead in its tracks by the images flickering in a darkened movie theater –even the design of the creature itself– the director's affection for his medium is apparent in every frame.
DREAMS COME TRUE
Seeing Del Toro claim an Oscar at long last was something of a validation, not just for the veteran director's career, but for anyone who ever grew up feeling like an outsider, and found solace in the magic of cinema. Through Del Toro's talent, dedication, and persistence, we now know that "Once upon a time" could very well refer to a secret lab in 1960s Oakland. But, more importantly, we know that the bigger story here ultimately resulted in an actual happy ending: the real life fairy tale of a wide-eyed kid from Mexico who worked his way up in Hollywood so he could create magic.
What do you think of the movie? Tell us your thoughts below!