The Land Transportation Office is finally catching up to modern times, digitizing some of their processes to allow for easier license renewal or vehicle registration. Additional processes have been integrated into the Land Transportation Management System (LTMS) portal.
LTMS portal
Launched during the lockdown period, the LTMS portal allows motorists to make fewer visits to LTO branches by digitizing some of their processes. You should note the keyword "some." This means the necessary steps to get your license renewed or register your vehicle is still not as seamless as it could be.
Currently, the LTMS portal allows motorists to submit their driver's license application and renewal, student's permit application, and vehicle registration and renewal online. However, you still need to visit physical offices to complete the process.
Currently, the LTO LTMS services are only available in limited offices: Central Office, Quezon City Licensing Center, Eastwood DLRO, Ever Gotesco DLRO, Muntinlupa District Office, Angeles District Office, Baguio Licensing Center, Bayombong District Office, Biñan District Office, Calapan District Office, Laoag District Office, Lipa District Office, Naga District Office, San Fernando Licensing Center, Dumaguete District Office, Ormoc District Office, Roxas District Office, Tagbilaran District Office, Butuan District Office, Davao District Office, General Santos District Office, Malaybalay District Office, Pagadian District Office, and Tagum District Office.
However, in case you want to lessen the need to line up at offices, you can follow the steps below.
How to create an account in the LTO LTMS portal
Go to the LTMS portal: portal.lto.gov.ph
Click 'Register Now'
Read and accept the terms and conditions. Click 'Next'.
Click 'Enroll as an Individual'.
If you already have a driver's license, enter your details. If you don't have a driver's license yet, simply provide the requested details in the form, including your name, nationality, active email address, and mobile number.
Verify your account by clicking the link sent to your email address.
Log in to the LTMS portal and take note of the 15-digit LTO Client Number that the portal will provide you. This is your username.
Complete your profile.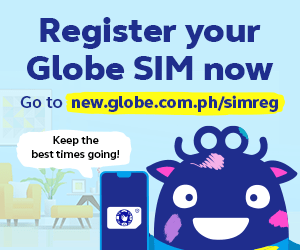 What you can do through the LTMS portal
The following services are available through the LTO LTMS portal:
Driver's license application
Driver's license renewal
Driver's license payment
Request for replacement of lost or damaged license
Conversion of foreign driver's license to local driver's license
Reclassification of driver's license from non-professional to professional
Request for additional restriction code or category
Request for Certificate of No Apprehension
Request for submission of position papers for contested cases of traffic violations
Request for revision of records
Registration of motor vehicles
Access to the LTO's e-learning module to prepare for the LTO Comprehensive Driver's Education (CDE) validation exam
Driver's license application
Log in to your LTO LTMS account.
Select 'Licensing'.
Read and accept the terms and conditions.
Choose your license type: student permit or driver's license.
Input your medical certificate details.
Choose your driver's license application type: new or renewal.
Fill out the required details.
Upload any required documents.
Choose the nearest LTO branch or office to schedule an appointment.
Pay the fees indicated in the webpage.
Driver's license renewal

Log in to your LTO LTMS account.
Secure a Comprehensive Driver's Education Certificate online.
Submit all required documents to the nearest LTO office, licensing center, or LTO renewal office.
Get your biometrics and photo taken.
Wait for the release of your new driver's license and official receipt.
Motor vehicle renewal
Before starting your motor vehicle renewal process, you should make note of the following conditions:
The online motor vehicle renewal of registration is only applicable to plain renewal.
Client must be an individual or a member of an organization with a registered LTMS account.
Motor vehicle due for renewal must be linked to the registered LTMS account.
Last motor vehicle renewal transaction must be completed using LTMS.
Motor vehicle owner registered in the Certificate of Registration (CR) must be the current owner.
PMVIC must be used to acquire inspection report.
Motor vehicle details must be updated to include the latest plate issuance.
Certificate of Coverage (Insurance) must be transmitted or validated by Insurance Commision.
The client acquires a motor vehicle certificate of coverage (COC) from their choice of insurance company. COC is electronically transmitted to LTMS by the insurance company.
The client brings the motor vehicle to the Private Motor Vehicle Inspection Center (PMVIC) to check its roadworthiness. The inspection report is electronically transmitted to the LTMS by PMVIC.
The client logins to the LTMS portal and begins the online application for motor vehicle registration renewal. The system will automatically fill out the COC and Inspection numbers.
The client completes the online payment. An official receipt (OR) is generated by the system and can be viewed through the client's LTMS account.
Follow us on Facebook, Twitter, Instagram, Tiktok, and Youtube for the l8est entertaining, useful, and informative lists!