Three days after the release of Look What You Made Me Do, it's still a hot topic among many people. There are theories left and right about the cryptic but beautifully done music video. And while we applaud the genius that is Taylor Swift, we can't help but realize what everything means.
From the get go we knew this album was going to be bad ass but what we didn't know is that it's a witness to Taylor straying farther and farther away from the light, well, at least her first single is.
Sure LWYMMD is 'poppy' but it also delivers a sinister and dark sound far from the pastel themed pop numbers of 1989. Reputation is Taylor owning up to all the accusations and allegations against her, only it's not making any good. I can imagine KimYe, Katy Perry, Calvin Harris, and whoever else celebrity goodness knows she's pissed, listening to it and going all: know what? We don't care anymore!
1. So much for the first single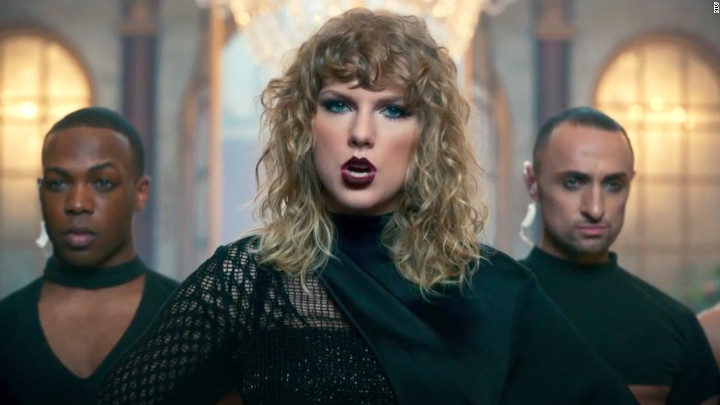 The first single is crucial. This is the song artists release to hook people to the rest of the album, or at least give them a sound of what the rest of the songs are going to be like. With Taylor putting this out as the first song, and with the album title being such, we can't help but assume it's going to be lyrical genius revenge. Sure, she's made albums like this all the time (about her exes), but this time it's different, this time the old Taylor is dead and the cold, hard, angry Taylor took her place.
2. Look what you made her do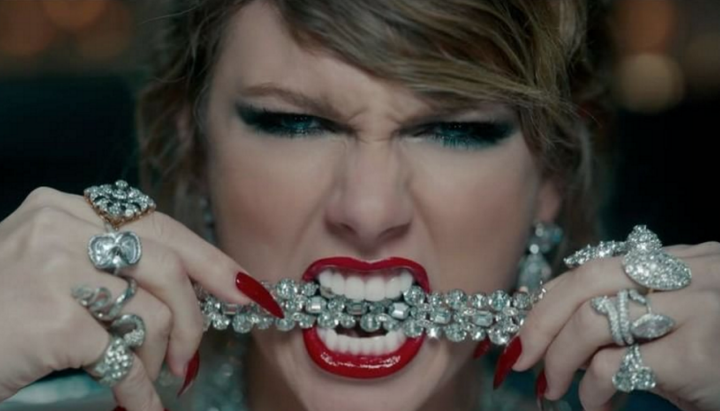 Just want to get this off my head, the chorus sounds so similar to the song I'm Too Sexy (Too sexy for my shirt..).
Okay, just talking about the title elicited a myriad of responses. There's one scene in a Halle Berry film The Call where the serial killer murders a man and blames the girl he kidnaps. He then insanely screams at her "LOOK WHAT YOU MADE ME DO!" And it's so easy imagining Taylor screaming that in her room or furiously writing her idea on a piece of paper after all these issues surrounding her. Once again, you throw her shade, she'll make money out of it.
Taylor has always been a lyrical genius. She can write song lyrics that will resonate with you for the rest of your life or make songs that will always be iconic, this one was no exception. While obviously, the tune will take some time getting used to, the lyrics are not. This particular song is for Kimye and we know it. "I don't like your little games/ Don't like your tilted stage/ The role you made me play/ Of the fool, no, I don't like you"
We're all too familiar with the time Kim 'exposed' Taylor and made her look like a fool, right? Maybe this was a response to it. I mean they had it coming; after all, Taylor has a reputation of replying in songs. Oops. Reputation.
So #TaylorSwift spent a million dollars on a video to defend her lies.

Sit down. You lied on Kayne and it was on tape. ‍♂ pic.twitter.com/0BMbUpYyOT

— Isaac Hayes III (@IsaacHayes3) August 28, 2017
Taylor swift is such a whiny idiot.This is garbage and so is her lame gabs at Kanye and Kim. All because she got caught #taylorswift #kanye

— Kenley Brester (@brester_kenley) August 25, 2017
Makes you wonder, what do the rest of the songs contain?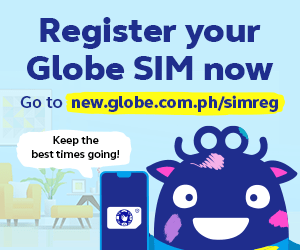 3. The beautifully detailed music video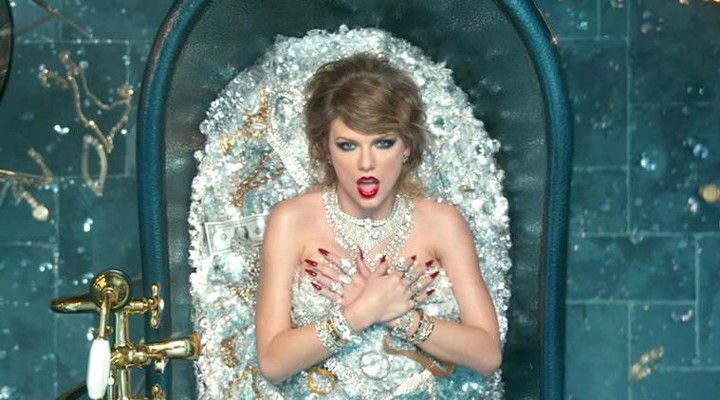 Taylor dropped a bomb at the VMAs in the form of a music video. Although she herself wasn't present at the event, people felt her presence alright. In less than 48 hours the video has had 70 million views and is trending number one on YouTube. It's a beautifully detailed music video that, I'm sorry to say, outdid Taylor's arch nemesis, Katy Perry's Swish Swish. The concept, production, and editing of every scene were amazing but of course, it's Taylor so expect something more than the surface of things.
Taylor dropped a good video though, conceptually, even though the song makes no sense to me still

— Ira Madison III (@ira) August 28, 2017
4. A gold mine of references
Something more as in a gold mine of references or as they say, Easter eggs.
Taylor included the symbolic dollar that she won in her trial. pic.twitter.com/aUARoS9UDq

— Haylor Source (@HaylorSource) August 28, 2017
It doesn't stop at a diss track with Taylor. This music video proved she needed to make a point and the point is in all the references about her feuds she cleverly tried to disguise. Obsessed (and might I say smart) fans decoded the messages even pausing from frame to frame. Not gonna lie, everything they pointed out seemed to be true.
Taylor Swift got me dissecting metaphors and imagery like I haven't done since my book report on To Kill A Mockingbird in 9th grade

— Kalie Shorr (@kalieshorr) August 28, 2017
There were a lot of snakes in the video, confirming that the reptile video she posted was indeed a snake. Her 8 back up dancers all had "I *heart* TS" outfits referring to when Tom Hiddleston wore a shirt like that. She literally led a squad of models in one scene, probably referring to her infamous squad. There's a whole lot more!
5. The murder of the old Taylors
"I'm sorry, the old Taylor can't come to the phone right now/ Why?/ Oh, 'cause she's dead!"
The old Taylors did not deserve to be rid of one by one! They were iconic and were an integral part of what made Taylor who she is now. We gotta admit though, the scene where they first appeared gave us chills and gave us major throwback feels to past eras.
Red: I lost myself
1989: I found myself
Reputation: I'm dead#TaylorSwift#TaylorSwiftIsBack#Reputation#LookWhatYouMadeMeDo#LWYMMD

— Stella (@wishingstar94) August 25, 2017
The last 30 seconds of the music video is probably the most important. In it, the old Taylors converse with each other throwing lines like "There she goes, playing the victim again," "Getting receipts, I'm gonna edit this later" letting us know that she is well aware of everything people say about her on social media.
6. Fans react to the song
This song and video is wack. She's the devil #TaylorSwift #VMAS pic.twitter.com/iyIOvO3J2B

— Wild Thots (@Fraudian_Slips) August 28, 2017
#TaylorSwift only writes songs she can repeat the same stupid words all the time. I've always said it & I'll say it again, she has no talent

— ellosamantha (@samtheham7) August 26, 2017
There are three types of people in this world: the people who love Taytay, the people who hate her, and the people who are beyond caring. After the release of LWYMMD, these people were put in a chaos. Should they still support an artist that's obviously in over her head about her fame? An artist that 'killed' her past selves to make room for a calloused, cold one? Or rejoice that Taylor has used her wits to create another number that's sure to hit the charts for a long time?
Fierce fans are probably going to defend Taylor with their life and we can't persuade them otherwise.
TAYLOR SWIFT JUST MADE EVERY JOKE AGAINST HER INTO A BIG JOKE AGAINST EVERYONE ELSE I LITERALLY………CANNOT FIND MY WIG

— isabel | 72 (@cmtswift) August 28, 2017
7. Give it a rest
"I would very much like to be excluded from this narrative" but she keeps bringing it back #VMAs #TaylorSwift

— c (@itscfts) August 28, 2017
Success is the best revenge but as Louis Litt from Suits said, "Revenge is the best revenge." Taylor seems to have combined both. But what she needs to know it that she should give revenge a rest! She is showing us how ugly it can get when you cross with her and who wants to be friends with a person like that?
We all hope that in the future she realizes her mistakes and how petty she retaliates. Also, we hope she moves on from her rebellious teenage phase and turns into a much more mature artist.
me before and after listening to #LookWhatYouMadeMeDo pic.twitter.com/ieFb46jnoW

— rachel!! (@bracedmyself) August 25, 2017
the old taylor VS the new taylor pic.twitter.com/zzUKVO1OeJ

— henry (@GagaChapel) August 25, 2017
8. Here's to hoping for a good Reputation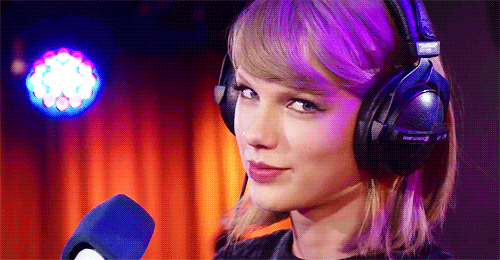 There's no denying that Taylor is one of a kind. This girl evolved from being a simple country musician to a sensational pop star that nobody will ever forget. Throughout the eras, she has been constant about her great song writing and performing skills and we know she will never disappoint with her new album. Let's just hope that Reputation is something more than the dark track Look What You Made Me Do is.
That was a lot but what do you think? Share us your thoughts in the comments below!