Because of recent political conversations, the word "Machiavellian" has become one of the most searched-for terms online as of late. But what exactly does being Machiavellian mean?
The term comes from the name of the Italian diplomat and philosopher Niccolò Machiavelli. His most famous work is The Prince, a short treatise on how to acquire power and keep it. The Prince pushes forward a view that politics is amoral and anything (no matter how unscrupulous) can be used to achieve political power. In other words, when you're a prince (or political leader), the end justifies the means. When it was first published in 1513, the treatise's ideas were so shocking that the term "Machiavellian" has become shorthand for actions "marked by cunning, duplicity, or bad faith". (Yup, that's the actual dictionary definition.)
In personality psychology, Machiavellianism is one of the personality traits in the dark triad model, along with narcissism and psychopathy. It is characterized by cruelty, manipulation, and moral indifference. This is a fairly new concept as it only emerged in the 1960s, when psychologists Richard Christie and Florence Geis created a test to analyze people for manipulativeness. This test used a number of statements, some of which were truncated and edited sentences from Machiavelli's works. As such, the name Machiavellianism was used.
Why anyone would enthusiastically describe themselves as Machiavellian is beyond us, but there's one thing to be said about Machiavellian leaders: they do leave an impression. Here are just some examples of historical figures and fictional characters largely considered to be Machiavellian:
Machiavellians in fiction
Lord Petyr Baelish from Game of Thrones
Largely considered to be the most strategic yet sinister character in the epic HBO series, Lord Petyr Baelish stood his ground (and often won) in the game of politics and power struggles in Westeros. He used smart political maneuvers and a wide network of information to move himself from nothingness to a position of power. While he followed his own code of principles, Baelish was often considered ruthless and unforgiving, doing anything he can to take and retain power.
Francis Urquhart (or Frank Underwood) from House of Cards
Whether you're watching the UK or US version of House of Cards, Francis Urquhart and Frank Underwood are both considered ruthless politicians. They rise to power — and to the highest position — in their respective countries through the use of blackmail, deception, manipulation, and murder, and they do everything they can to stay there. You can watch the American adaptation on Netflix.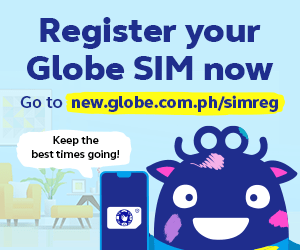 Scar from The Lion King
Like many Machiavellians, Scar thought that traditions stood in the way between him and what he deserved — namely, Pride Rock's throne. After all, he was arguably more intelligent and cunning than his brother Mufasa. He just wanted progress! Can we blame him for doing away with his brother and nephew to get his way? (Yes, we can.) He even made sure he covered all his bases by forging powerful allies that he could easily manipulate (the hyenas), as well as using his wits to placate those most likely to oppose his leadership (the lionesses). Unfortunately for him, resource management wasn't his strong suit.
Walter White from Breaking Bad
Walter White's moral descent begins as a not-so-simple attempt to provide for his family. As the series progresses, he gradually transforms from a law-abiding underdog into a power-hungry druglord. As he undergoes this transformation and becomes more manipulative, narcissistic, and ruthless, even his most die-hard apologists can't help but wince. He uses fear to accumulate power and control, stopping at nothing, using his family as a convenient excuse for his Machiavellian exploits.
Machiavellians in history
Cesare Borgia (1475-1507)

The acknowledged but illegitimate son of Pope Alexander VI, Cesare Borgia of the Papal States was one of the real-life figures that Machiavelli is said to have closely observed when he was working on The Prince. Based on written accounts, Borgia was considered to be a brutal and cunning prince. In one account, Machiavelli said he witnessed the prince lure his enemies to a city using gifts and promises before having them killed. Borgia and his family were so corrupt that their excesses became the impetus for the Protestant Reformation.
Joseph Stalin (1878-1953)

The leader of the USSR from 1922 until his death in 1953, Joseph Stalin used his power to cement the Soviet Union's status as a world power. The Soviet Union was initially a collective leadership (similar to today's European Union), but in the 1930s, Stalin consolidated power to become the USSR's dictator. Though many still celebrate him as a great leader, his totalitarian regime has been widely condemned for mass repression, hundreds of thousands of executions, and famines that killed millions — to name a few.
Octavian (27 BC – 14 AD)
Also known as Emperor Augustus, Octavian was the first emperor of Rome and the founder of the Roman Empire. To get there, he made a lot of ruthless and treacherous decisions to fulfill his own ambition. After being removed from the government, Octavian created his own private army and conspired with two consuls to defeat their common enemy Marc Antony before promptly turning his back on them. He was also known for marrying off his own sister to Marc Antony before accusing him of abusing his sister. Despite these and all his other treacherous acts, Octavian embodies one of Machiavelli's most famous quote: "It is better to be feared than to be loved, if one cannot be both."
Pol Pot (1925-1998)

Cambodian politician Pol Pot was the Prime Minister of Democratic Kampuchea. He also served as the General Secretary of the Communist Party of Kampuchea from 1963 to 1997. In his efforts to transform Cambodia into an agrarian socialist society that would evolve into a communist society, he forced citizens to relocate from urban centers to the countryside to work on farms. Money was abolished, people were forced to wear the same black clothing, and political opponents were killed. These political executions, coupled with malnutrition and poor medical care, killed between 1.5 and 2 million people — a quarter of Cambodia's population.
Would you be proud to call yourself a Machiavellian?