Awesome Anime Arrivals On Netflix This March for Your Next Binge-Watching Session
Mar 5, 2020 &nbsp • &nbsp Matthew Arcilla
Ask any Netflix pundit and they'll tell you that if there's a month of anime on the streaming video service, it's March. Well okay, it's also June, and basically Netflix drops anime all across the year, but this month is one of those times when they drop a buttload of animated joy.
March 2020 sees even more films by Studio Ghibli and Hayao Miyazaki, each one considered in varying degrees to be anime classics, as well as some returning properties. In any case get ready to activate your inner shut-in and hikkikomori up.
Nausicaa of the Valley of the Wind (March 1)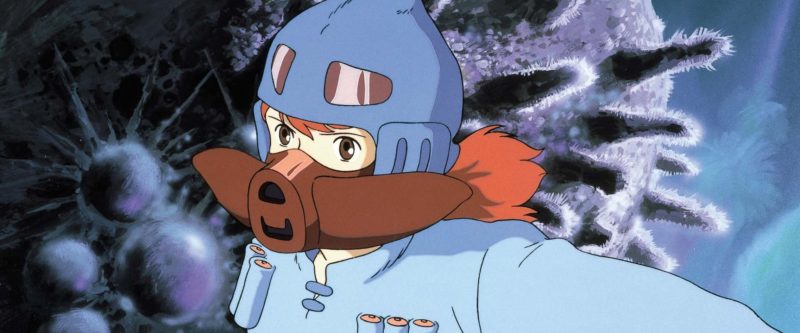 Nausicaa is the second anime directed by animation legend Hayao Miyazaki, and the first of the commercially successful and critically acclaimed Studio Ghibli canon. Set in a post-apocalyptic world where giant mutant insects crawl across the toxic surface, the film centers on the titular Nausicaa, a princess explorer who must stop two opposing factions from destroying themselves.
Princess Mononoke (March 1)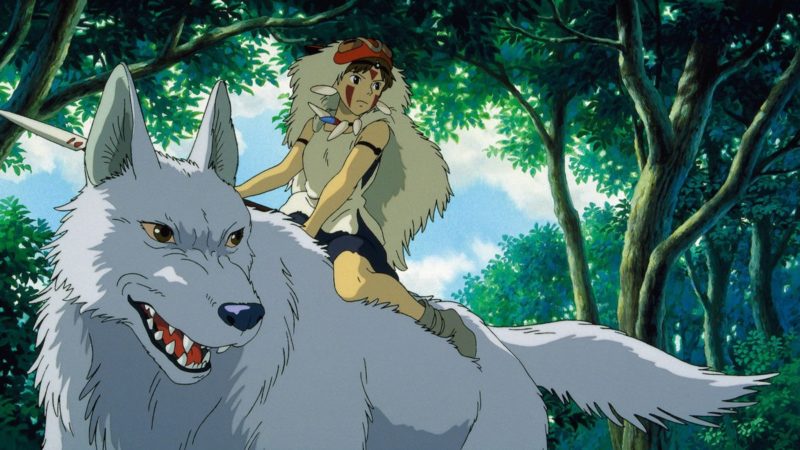 The first Ghibli film to receive an official Western release, Princess Mononoke is the twin film to Nausicaa. Unlike its hopeful counterpart, Mononoke postulates a world where the spirits of nature and industrializing forces must inevitably clash with one another. In the midst of all is Ashitaka, a young prince struggling with his demon curse and encounters various forces conspiring against the forest.
Spirited Away (March 1)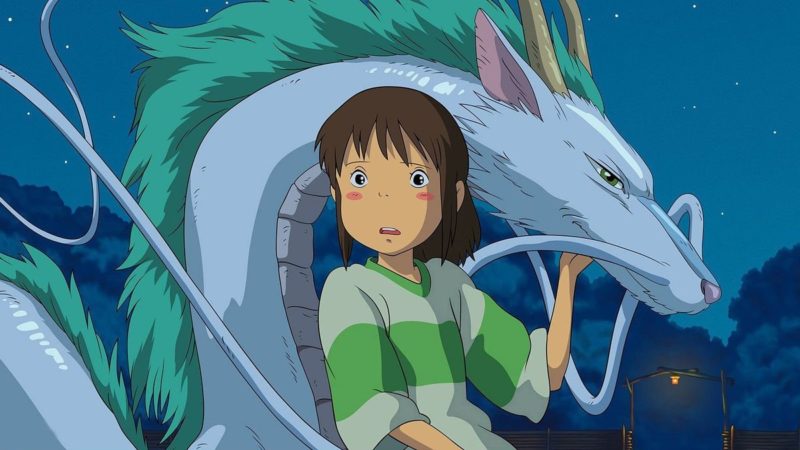 One of the highest-grossing anime films of all time and to this day, the highest-grossing film in Japan, Spirited Away is a bona fide classic. On a trip to their new home in the countryside, young Chihiro and her family discover an abandoned amusement park where her parents are turned into pigs and she carelessly signs a contract with a witch. Her only hope of escaping the strange wonderland is to break the contract and remember her name.
Castlevania: Season 3 (March 5)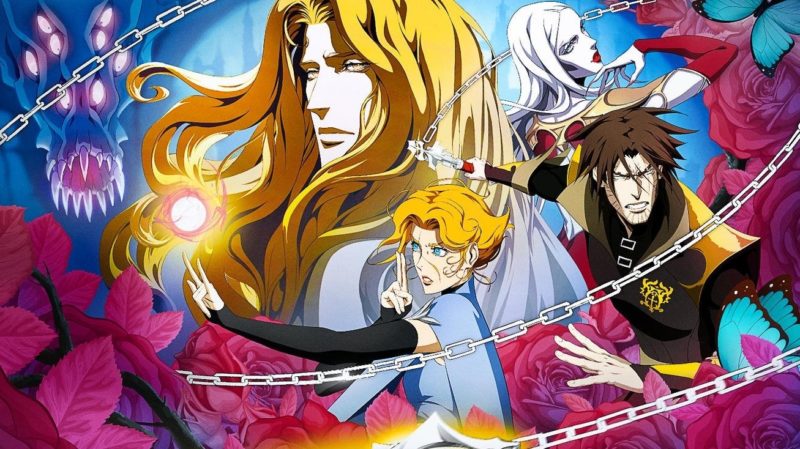 Arguably the best video game adaptation in recent memory, the Castlevania anime adapts the world and characters from the beloved third installment, Dracula's Curse. Following the defeat of Dracula, the adventurer Trevor Belmont and speaker mage Sypha Belnades wander the countryside while dhampir Alucard sifts through the ruins of his father's estate. Expect more excoriating skepticism, sharp dialogue and bad-ass action.
Beastars (March 13)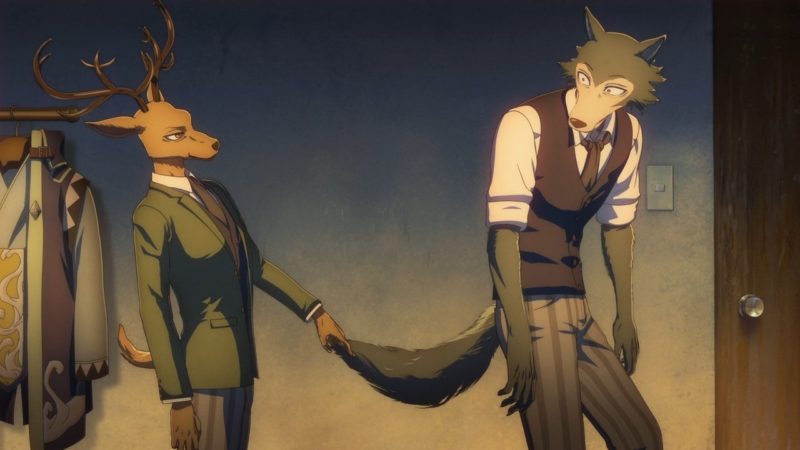 Although set in world full of anthropomorphic animals, don't mistake Beastars for furry bait. A young gray wold named Legoshi is accustomed to being feared by others despite being a timid member of the drama club, moreso when the murder of a fellow student tags him as the primary suspect. Meanwhile, a fateful encounter with a rabbit named Haru stirs complex feelings in Legoshi. Beastars is already a fave for its nuanced characterization.
Altered Carbon: Resleeved (March 19)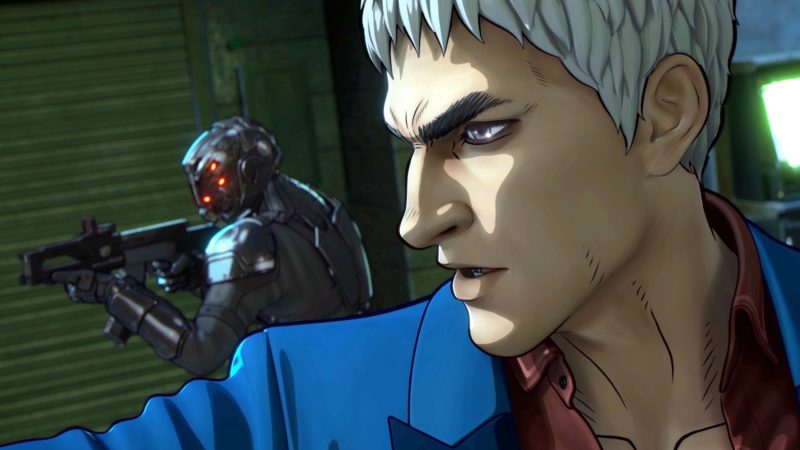 Resleeved is an animated extension of Netflix's adaptation of the Altered Carbon novels. Dai Sato, an anime writer and producer with Cowboy Bebop and Wolf's Rain on his credits, is signed on as co-producer. The anime series will follow protagonist Takeshi Kovacs as he works alongside "a no-nonsense CTAC" to protect a tattoo artist from the yakuza.
Sol Levante (March 23)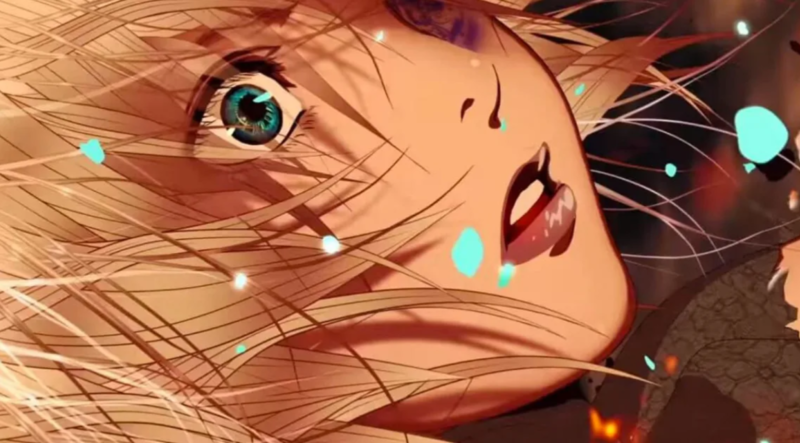 This anime is an experimental collaboration between Netflix and Production I.G., one of the leading anime production companies in Japan behind series like Psycho-Pass, Attack on Titan, Welcome to the Ballroom and FLCL. The goal? To produce the world's first 4K HDR native hand-drawn anime short and push the boundaries of what is capable with the technology and talent at the studio.
7SEEDS: Part 2 (March 26)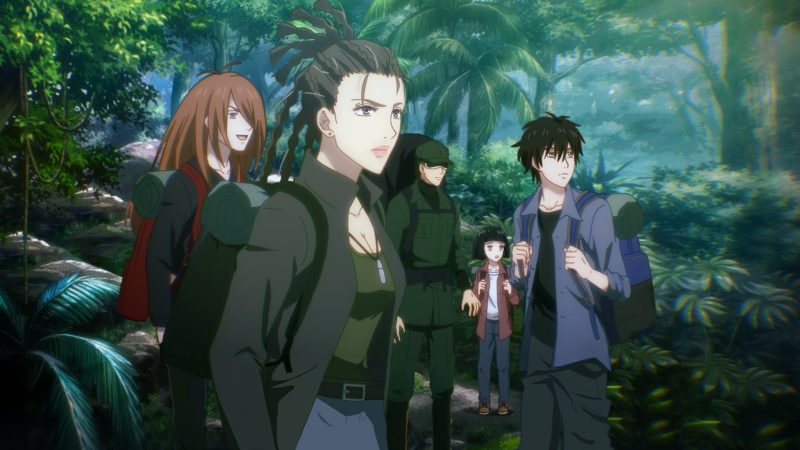 Based on the manga by Yumi Tamura, the second half of this post-apocalyptic survival anime picks up where the series left off in June last year. With the world they knew long gone, the chosen members of the Seven Seeds Project have discovered that the only thing more dangerous than their new environment are the deadly predations of their fellow humans.
What other anime do you want to see on Netflix? Tell us below!