A week after she first caught the attention — and hearts — of the whole world in the Olympics, skateboarder Margielyn Didal continues to bless us not just with her positivity, but with her humor, too. She's currently in quarantine after her flight back from Tokyo, but she's definitely letting us feel her presence online with her posts and comments on social media.
Tony Hawk who?

Margielyn knows *the* jokes, especially within the skateboarding community. That's why she rode on the long-running meme of skateboarding legend Tony Hawk not being recognized by people. When she posted a photo with him, she captioned it: "This guy asked me to take a photo with him and I let him because he looks like Tony Hawk."
Unfortunately, the joke seems to have flown over the heads of some people, like the media who just had to ask Tony Hawk how he feels about once again not being recognized — even by professional skaters. It's funny because he really had to explain when he was obviously in on the joke.
I was asked during an interview today:
"How does it feel to go to the Olympics and not be recognized by competing skaters, like Margielyn Didal?" So I had to explain that she was joking with her caption. My life is weird. pic.twitter.com/RvNQSFy7jt

— Tony Hawk (@tonyhawk) July 31, 2021
Meme myself
Just a couple of days after her many photobombing moments went viral on the Internet, a netizen named Mark Tutor has created a Facebook profile picture frame to help users get photobombed by the skateboarder. Margie couldn't help but join the fun by using the frame to photobomb herself. Best person talaga!
ginamit ni Margielyn yung meme FB frame n'ya, she is offically the best person 😩 pic.twitter.com/nlad90v0r2

— Anissa V (@issaberds) July 29, 2021

Bonus: Margielyn spotted! Pati sa K-Pop, naka-photobomb na siya.
Ganito? pic.twitter.com/e89JFvR3k9

— stephie⁷ is missing jinmin (@seokjin_sama) August 1, 2021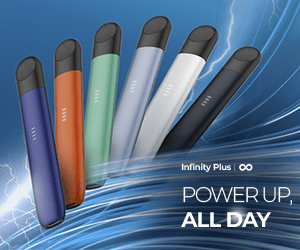 Prankster
Margielyn wanted to wish boxer Nesthy Petecio good luck on her next bout, so of course, she had to go beyond the usual sentimental post and make it fun. She really just went and said, "Here's our prank video from the PH team! Gulatin mo kami with a gold like you did here!"
Margie Didal jokin' around 🤣#SamaSamaSaSEAGames #SEAGames2019 #WeWinAsOne pic.twitter.com/WVGmO5wiff

— One Sports (@OneSportsPHL) December 5, 2019
LF: Margielyn's Tiktok


For a while there, her followers were scared when her Tiktok was suddenly wiped clean. But Margielyn herself made all seem a-ok when she posted on her Instagram stories: "I think TikTok didn't like my dances" with a lot of laughing emojis.
Pronouns
Pronouns ft. Margielyn Didal pic.twitter.com/yIVIovvlKr

— chibs🌱 (@chibeepuff) August 1, 2021

Good thing her Tiktok is back because it's honestly a treasure trove of fun. Yung 'pronouns' naging 'pronounciation' na kay Margie. We love her, plz.
Crush
Here's a series of screenshots showing Margielyn being the best, most honest person on her Tiktok comments.






English only
Masaya kabonding si Margielyn. Sure na sure kami. Even if we're just left to our own devices, staring without soundtripping.
All-time fun
No matter where she is, whether it's in the Olympics or here at home, Margielyn is sure to bring positivity and fun with her.
no one is having more fun here than the Philippines' Margielyn Didal pic.twitter.com/g4qAdxfd1v

— Hannah Keyser (@HannahRKeyser) July 26, 2021
Follow us on Facebook, Twitter, Instagram, Tiktok, and Youtube for the l8est entertaining, useful, and informative lists!