Being on lockdown doesn't mean you have to stop socializing, as proven by some of our favorite celebrities going on virtual reunions. You probably have done it, too. Which means you can get on this new trend of attending virtual events online. There are so many cool virtual events you could attend from the comforts of your couch this month of May.
Astronomy 102

Singapore's Science Centre Observatory has been hosting a series of vodcasts, where you can enjoy all things astronomy from the sun to the moon every other Friday.
Darangen ni Bantugen
In celebration of the National Heritage Month, Philippine Ballet Theatre will be live streaming
Darangen ni Bantugen
for free. The performance was captured live in 2016 and will be available to the online public from May 9 to 15, 2020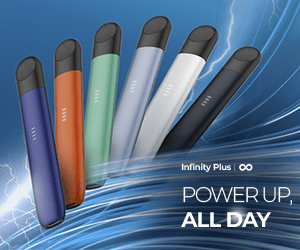 Jam Sessions
Due to the ongoing health crisis, Araneta Coliseum is unable to hold their usual series of concerts and gatherings at the Big Dome. So they started going online, as everyone seems to be doing. They've launched Jam Sessions, inviting artists and audiences alike to connect with each other through music. 
Velvet Live
Soupstar Entertainment Inc. has been having regular live jamming sessions with local artists to help on the ongoing battle against the COVID-19 pandemic. Artists such as Moonstar88, Pedicab, Gracenote, Banda ni Kleggy, Better Days, Kurei, The Vowels They Orbit, We Got, Imago, and 6cyclemind have already performed. Ultracombo, the duo composed of Raymund Marasigan and Buddy Zabala, a.k.a. two of the biggest names in the OPM industry, is their latest guest.
Regular sets
Since the lockdown all over the world began, several artists have held weekly live streams to provide entertainment as well as raise funds to donate to organizations and communities in need. Check out some of them below:
#Graduation2020
On May 15, 2020, Facebook and Instagram celebrate the class of 2020, inviting notable personalities to give commencement speeches. Oprah Winfrey. Awkwafina, Jennifer Garner, Lil Nas X, Simone Biles, and more will grace the event with words of wisdom, while Miley Cyrus will perform her hit song "The Climb" for the graduating class of 2020. You can watch through the Facebook App page or through the @instagram account on Instagram.
Youtube is hosting a similar event next month called Dear Class of 2020, featuring former US President Barack Obama and his wife Michelle Obama, global superstar BTS, Lady Gaga, and many more.
Film festivals go online
For the first time ever, the highly anticipated annual film festivals will be screening their films online for FREE. Yes, you read that right. All for free. Tribeca Enterprises and Youtube came together and launched We Are One: A Global Film Festival, a 10-day celebration of film and all involved. The event begins on May 29 and ends on June 7, 2020. To know more about the online festival, go here.
Feel nostalgia with Senior Year
Shot 10 years ago with a small budget. Still the most fun I've had shooting a film. SENIOR YEAR available for a limited time.https://t.co/YZ2T8LVzZz

— Jerrold Tarog (@JerroldTarog) May 10, 2020
Award-winning director Jerrold Tarog made this coming-of-age film free for the public audience for a limited time. The story follows a group of students from a private Catholic school as they go through the challenges that come with their final year in high school.
Which 'event' will you be attending? Any others you think should be on the list? Share them with us below!