While medical-themed Korean dramas are infamous for giving up medical accuracy for the sake of plot, a lot of viewers are still very much drawn to these dramas, well, exactly for the fact that the plot gets them hooked. They might be more focused on the story and the romance more than how accurate the diagnoses are, but that doesn't mean they deviate altogether. Regardless, we audience members are just here to enjoy a good story set in the world of medicine — with all those crush-worthy oppas and unnies in white coats. 
Romantic Doctor Teacher Kim
The titular Doctor Kim (Han Suk Kyu) was once a genius surgeon nicknamed the 'Hand of God,' but for unknown reasons, he retreated into the small Doldam Hospital. But he's not the only main character of this story — enter Kang Dong Joo (Yoo Yeon Seok, Reply 1994 and Mr. Sunshine) and Yoon Seo Jeong (Seo Hyun Jin, The Beauty Inside), two doctors stricken by tragedy but will be taught how to become some of Korea's great doctors, ready to serve patients regardless of their background.
Why you'll crush on Kang Dong Joo: Despite the discrimination he experienced and his unclear reason as to why he took up medicine, he still remained on the path to becoming a better doctor. The story arc he underwent definitely gave him a maturity that he didn't have at the start, making him quite the real character.
Bonus: There's actually a season 2 for this show! Doctor Kim remains but with two new mentees played by Ahn Hyo Seop (Still 17) and Lee Sung Kyung (Weightlifting Fairy Kim Bok Joo).
Doctors
After her grandmother's suspicious death after a surgery, former delinquent Yoo Hye Jung (Park Shin Hye, The Heirs) channeled all her energy into becoming a doctor and finding out the truth. Because of her difficult past, she finds it hard to trust anybody — at least until Hong Ji Hong (Kim Rae Won) comes back into her life.
Why you'll crush on Yoo Hye Jung: She's a tough baddie who can definitely kick ass (see the opening scene!), but she's an actual softie who just wants some love. Cue our uwus.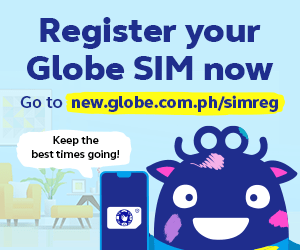 Life
Less romcom and more melo, this drama follows the doctors and the management of Seoul's top university hospital. In a battle for patients' welfare against hospital's profit, Ye Jin Woo (Lee Dong Wook, Goblin) clashes with the new president Gu Seung Hyo (Cho Seung Woo).
Why you'll crush on Ye Jin Woo: He is a charismatic doctor with a warm heart. He truly cares for the welfare of his patients and he's ready to do anything to make sure sure they are well cared for.
A Poem A Day
This drama focuses less on the doctors and more on the other members of a hospital from nurses and trainees to physical therapists and radiologists. Woo Bo Young (Lee Yoo Bi) wanted to become a poet, but because of her poor background, she ended up as a physical therapist. She works with Ye Jae Wook (Lee Joon Hyuk) and trainee Shin Min Ho (Jang Dong Yoon) in the same team.
Why you'll crush on Woo Bo Young: Even if she wanted to pursue another career path, she still ended up choosing a job that allows her to support her family.
Doctor Stranger
When he was young, Park Hoon (Lee Jong Suk, Pinocchio, While You Were Sleeping) was kidnapped with his father and taken to North Korea. His father trains him there, and he becomes a genius surgeon. He flees to South Korea and tries to settle in, while feeling like a complete stranger.
Why you'll crush on Park Hoon: Despite being an outsider, he still does his best for his patients. And he's determined to bring his one true love from up north to South Korea that he actually does everything he can just to do so.
Hospital Ship
After genius surgeon Song Eun Jae (Ha Ji Won, Secret Garden and Empress Ki) meets a tragedy working in Seoul's top hospital, she becomes determined to help people in need of medical attention located in far-flung areas. She boards a hospital ship to reach the more inaccessible islands and help more people.
Why you'll crush on Song Eun Jae: At first, she only wanted to perform well and become the youngest female chief surgeon at her hospital. But after the tragedy she experienced, her character developed and matured as she became a more caring doctor.
Doctor John
Doctor John (Ji Sung, Kill Me Heal Me), also known as Cha Yo Han, is a genius anesthesiologist, but he's arrogant. Meanwhile, Kang Si Young (Lee Se Young, A Korean Odyssey) may only be a young resident of anesthesiology, but her warm, caring demeanor endears her to her patients. Together, they work to help the patients with mysterious acute or chronic pains.
Why you'll crush on Doctor John: He may be arrogant, but he knows what he's doing. And he actually becomes soft for the woman he likes. You'd like him especially if you're into tsunderes.
Emergency Couple
Oh Jin Hee (Song Ji Hyo, Running Man and Princess Hours) and Oh Chang Min (Choi Jin Hyuk) have been divorced for years, but they end up meeting each other again in the emergency room. Their love is somewhat rekindled, albeit restarting on rocky terms.
Why you'll crush on Oh Jin Hee: She's charming and lovely and silly and warm all at the same time.
Which of these have you watched? Any other recommendations? Share with us below!